Fuji Electric ZRE MCERTS Multigas Analyser
---
Product Information
Highlights
MCERTS approved multigas analyser
Continuously measure up to 5 components in a sample gas
Automatic calibration and easy to operate LCD display
Compact, lightweight design
Single beam NDIR system requires minimal maintenance
Long-term stability
Detail
The Fuji Electric ZRE Multigas Analyser is capable of simultaneous and continuous measurement of up to 5 components in a sample gas.
With excellent long-term stability this compact, light-weight analyser provides accurate monitoring results with a fast response.
The ZRE has a large, backlit LCD screen which clearly displays the five different gas measurements and makes interactive operation easy.
Optional automatic calibration reduces maintenance and eliminates the requirement for human interference – lessening the chance for error.
Alarm functions are optional, allowing alerts to be given out when gases reach pre-determined levels.
Ideal for use in:
Bio-gas measurement
Food storage
Boilers/incinerators
NO, SO3, CO2 and CH4 are measured by non-dispersion infrared method (NDIR) and O2 Is measured by fuel cell, paramagnetic or zirconia measurement.
Measureable Ranges
---
---
---
Related Products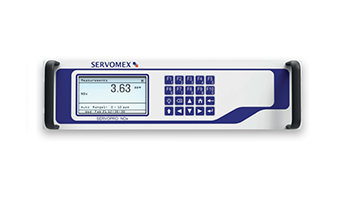 SERVOPRO NOx
Chemiluminescence detection technology measures NO, or NO/NO 2 /NO x concentrations all in one analyser.
Fuji Electric ZFK8/ZKM In-situ Zirconia Oxygen Analyser
Designed to effectively and continuously measure the oxygen concentration of combustion exhaust gases produced by industrial boilers or furnaces.