Congratulations to Marketing Intern, Katie Jones
15 June 2018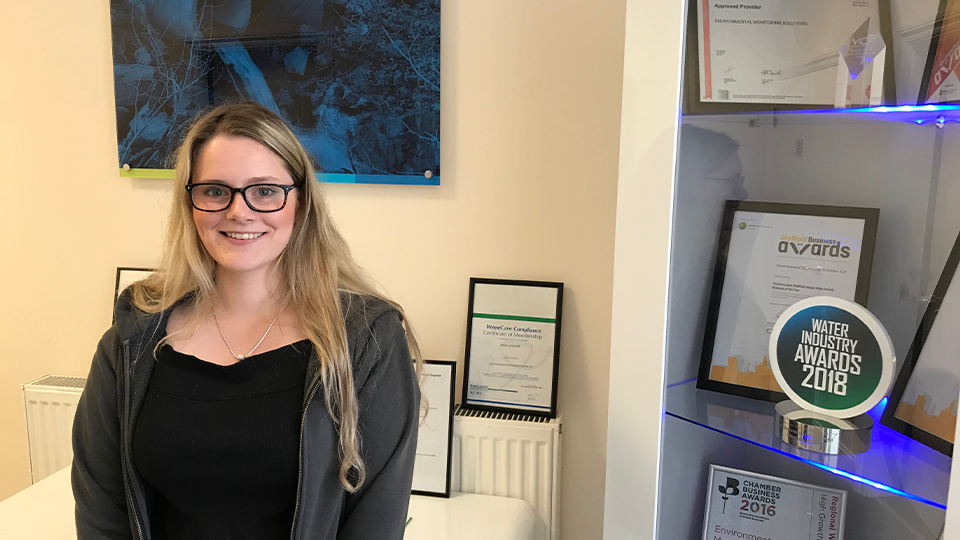 EMS would like to say huge congratulations to Katie Jones, who in the space of a week not only found out that she will be graduating with a 1st in her Geography degree but has been offered a graduate position at Sheffield Hallam University.
Katie has been working with us at EMS through an internship programme coordinated by Sheffield Hallam University. During her time here at EMS, Katie has conducted some thorough market research and has produced a detailed report on her findings. She has also assisted the marketing department by writing blogs for the EMS website.
Katie's new job at Sheffield Hallam University begins in July. It is a graduate role which is based around compliance and sustainability and she has already been given the opportunity to undertake a two-day BSI Internal Auditor Course.
Bethan Martin, Marketing Assistant at EMS said,
"Katie has been wonderfully enthusiastic about her internship since day one. Not only was she keen to learn new work-based skills, she arrived with a breadth of knowledge on legislation and ISO 14001 Environmental Management Systems and took the job in her stride. Unphased by this challenging role, Katie has produced a fantastic report which will prove to be extremely useful for us in the future."
Katie has enjoyed her time at EMS and says,
"It has been a pleasure to work for Environmental Monitoring Solutions and conduct useful market research for the company, which has followed on very appropriately from my dissertation research. Throughout this internship I have developed my professional skills and obtained essential experience that will support the beginnings of a career in environmental management. I'd like to thank the whole team for being very welcoming and supportive during my time here."
We would like to thank Katie for all her hard work and dedication throughout her time here at EMS and wish her all the success in her next endeavours.