EMS exhibiting at IFAT 2018
4 May 2018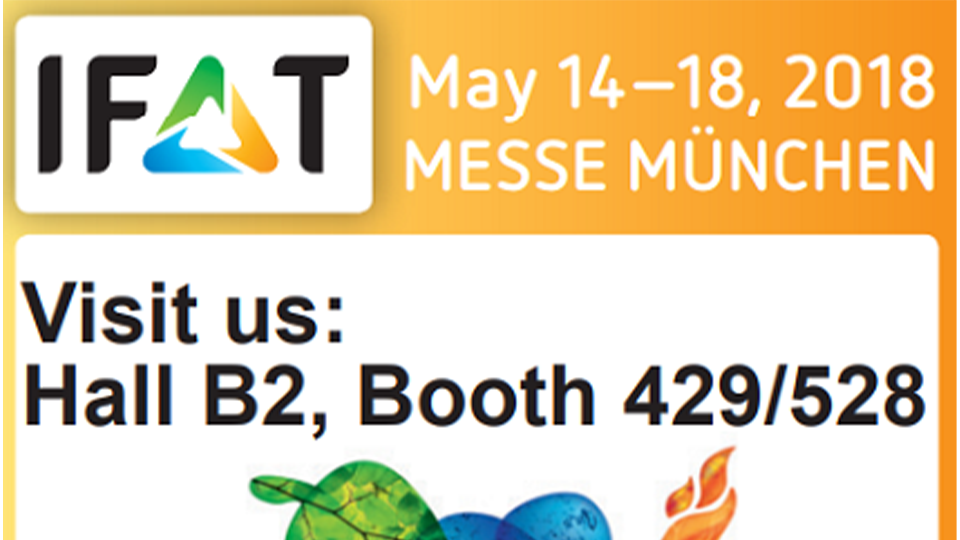 EMS is pleased to announce its participation in the IFAT 2018 exhibition; the world's leading trade fair for water, sewage, waste and raw materials management.
Between the 14th-18th of May we will be exhibiting in Munich as part of the UK Pavilion, along with over 3,000 exhibitors from 59 different countries. IFAT is the leading trade show for environmental technologies and the exhibition space spans over 230,000 square meters.
Beginning in Munich in 1966, IFAT has grown into the world's leading innovation platform for environmental technologies – including events in China, India, Turkey and South Africa. It provides a stage for innovative technologies which promote sustainable use of resources.
Among other products and services, EMS will be at IFAT discussing our latest Innovation project, CENTAUR™. The aim of the CENTAUR™ project is to provide a cost-effective, local, autonomous sewer flow control system to mitigate urban flood risk. A CENTAUR™ gate controls flow using an intelligent algorithm based on Fuzzy Logic to effectively utilise untapped wastewater network capacity. The system has wider benefits including reducing the frequency of spill volumes from CSO's and controlling flow to pumping stations and wastewater treatment works. CENTAUR™ is also a complementary solution to traditional approaches and Sustainable Drainage Systems (SuDS).
We will also be bringing along an award-winning range of cost-effective particulate monitors for Environmental Monitoring and Process Control. These monitors use patented triboelectric technology, certified to air quality standards by MCERTS and TUV. For more information and to discuss distribution opportunities please visit our stand at IFAT.
We are looking forward to further discussing these projects and attending this leading trade show for environmental technologies in May.