EMS run the Sheffield Half Marathon to Raise Money for SCCCC
6 April 2019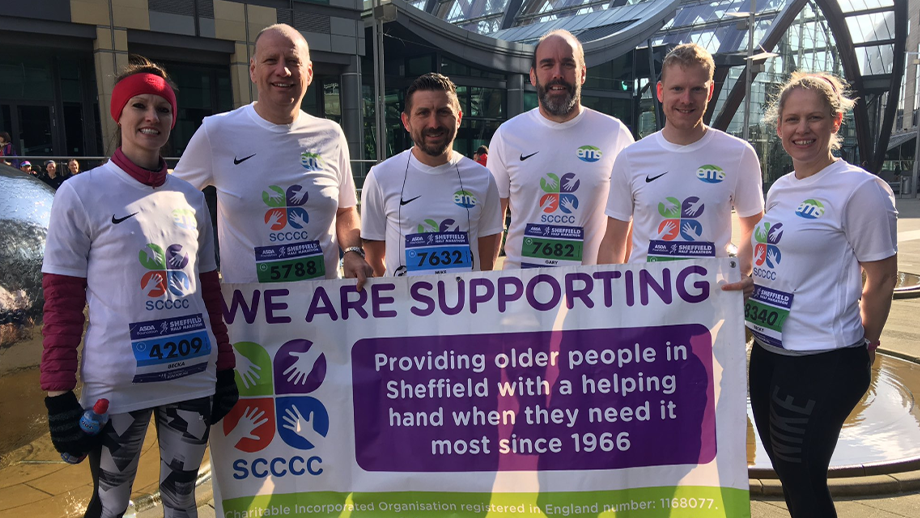 Six brave members from EMS are taking on the Sheffield Half Marathon in April to raise money for the fantastic Sheffield based charity, the SCCCC.
EMS' Managing Director Pete Skipworth and several of our team members will be taking on 21km of hilly terrain, with the goal of raising £2000 for the Sheffield Churches Council for Community Care. In 2018 Pete Skipworth and two colleagues ran the Sheffield 10k to raise money for the SCCCC, this year (2019) they are aiming to beat that by running the Sheffield Half Marathon.
The SCCCC aims to help fight isolation and loneliness in the elderly by running projects such as the "Good Neighbour Scheme". This includes a befriending service for over 65s, conducting welfare checks, providing telephone support, and grocery shopping trips for those who are in need of a helping hand.