EMS run the Sheffield Half Marathon to Raise Money for SCCCC
6 April 2019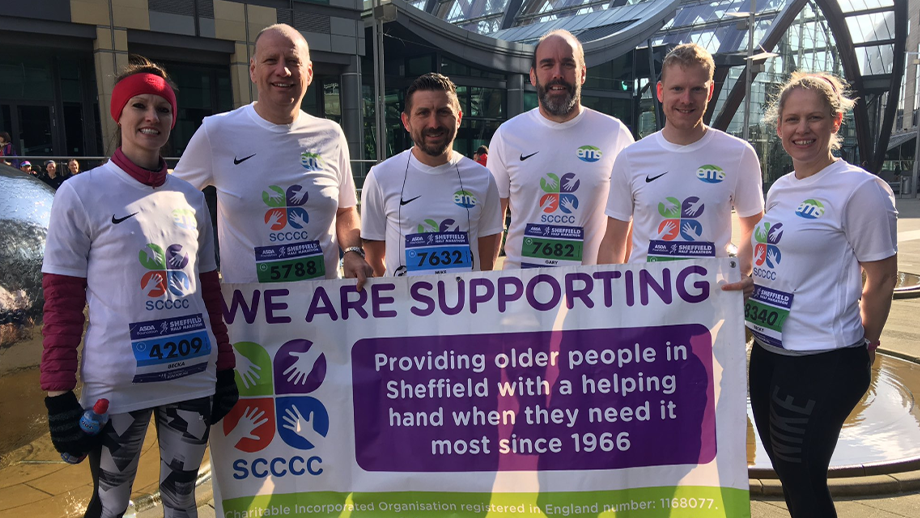 Six brave members from EMS are taking on the Sheffield Half Marathon in April to raise money for the fantastic Sheffield based charity, SCCCC.
Professor Pete Skipworth, Managing Director at EMS, is on the board of trustees for SCCCC. Last year, he and 2 colleagues ran the Sheffield 10K and raised hundreds of pounds for the local charity. This year they are going bigger – taking on 21K of hilly terrain, our team will be aiming to raise £2000 for SCCCC. This wonderful charity provides the elderly population of Sheffield with a helping hand when they need it most.
The charity's flagship 'Good Neighbour Scheme' offers a befriending service to over 65s who are referred by health agencies, care teams or relatives. Social visits, welfare checks, telephone support and one-off emergency shopping trips all form part of the help offered under the scheme.