European Week for Waste Reduction – Invisible Waste
1 December 2020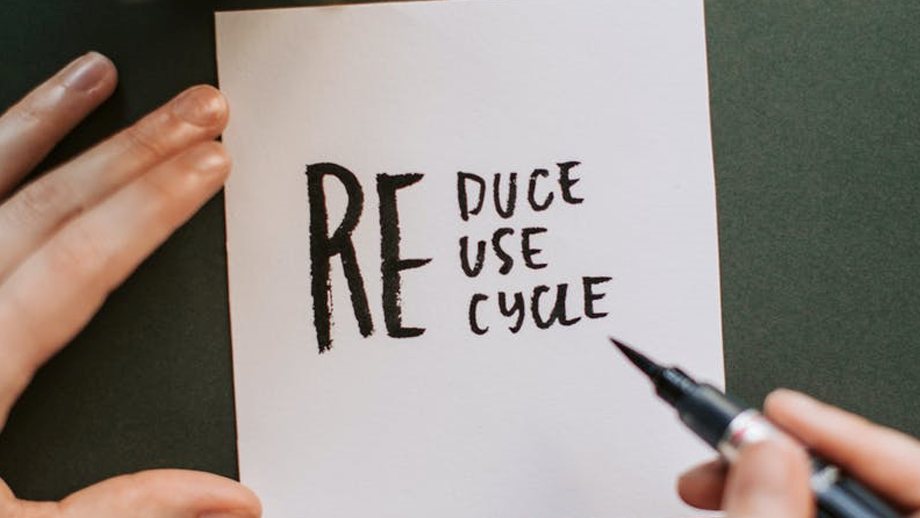 Last week was 'European Week for Waste Reduction' (EWWR). It is the 12th year that this event has been running and the aim is to organise multiple actions across Europe with the goal to raise awareness about waste reduction.
This year, there were 33 countries taking part with 10,690 actions carried out worldwide.
The slogan for this years event was 'What's your real weight?' and is based around 'invisible waste'
What is invisible waste?
EWWR defines "Invisible waste" as 'the large amount of waste generated during the manufacturing process of products.'
Most invisible waste cannot be recycled, ending up in landfill or incinerators. Along with this, the CO2 generated from the manufacturing process will have an impact on the climate. Increasing awareness and making this waste visible in our minds will hopefully help us to make better informed purchasing decisions and help us act more responsibly.
Thinking about the waste hierarchy, we should aim to extend the life of the products we buy.
What is the Waste Hierarchy?
The Waste Hierarchy ranks waste management options according to what is best for the environment.
Top priority is given to using less and preventing waste in the first instance. If this is not possible, the next best option is to re-use (or preparation for re-use). Re-using items gives them a second life before they become waste.
If something cannot be re-used, then you should try to recycle it. Recycling is a recovery operation where the waste material is reprocessed in a product, material, or substance. This also includes composting.
The final option before disposal if a product cannot be recycled then it may be recovered. Recovery of resource uses waste as an input materials to create new products as outputs.
Reducing waste in everyday life
So what can we do to help? Making small changes in our day-to-day life, purchasing habits and waste disposal methods could have a big impact for the environment.
The EWWR details how we can reduce waste in our everyday life. This includes:
Using re-usable bags
Use rechargeable batteries
Repair appliances
Start composting
Only print out pages you really need
Donate your old clothing
Avoid food waste
Drink tap water
Put a 'No Junk Mail' sticker on your letter box
Buy refillable products
Did you take part in the actions last week? Do you think you can be more mindful of invisible waste?