Have Yourself a Super Sustainable Summer
15 August 2019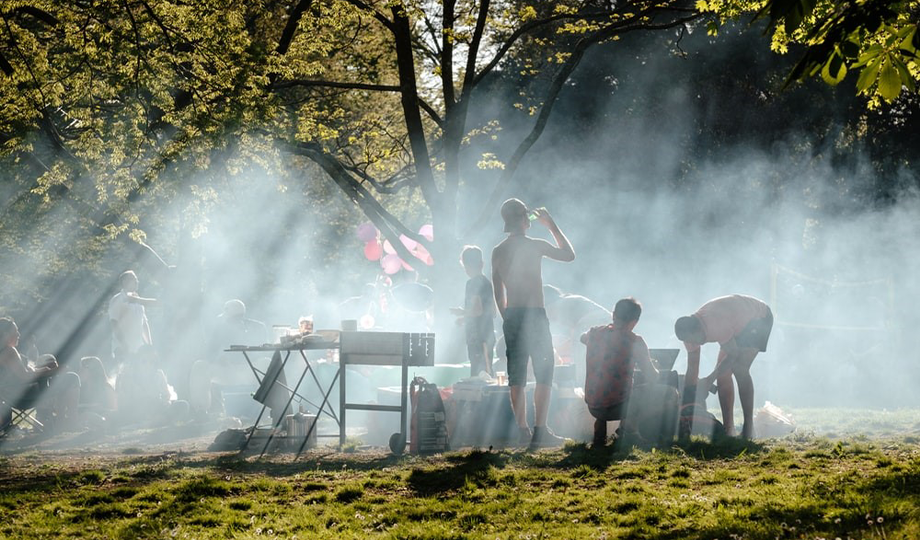 The summer is in full swing – sizzling barbecues, impulse shopping, day drinking and picnics in the park. While it's nice to enjoy the long summer days, it is becoming increasingly important that we consider the environmental impact of our actions while we are doing so.
How can the summertime impact our environment?
During the summer we tend to spend more time outside, consequently using less heating and electricity in our homes. During winter in the UK, electricity demand peaks. It is estimated that for every degree the temperature drops below 15°C, our demand rises by 820 MW.
Despite the drop in energy consumption at home, other summer activities and actions can have a negative impact on the environment.
Travel – When the suns out, we usually travel to more places – which can generate more greenhouse gas emissions and increases our carbon footprint, as discussed in one of our recent blog posts. That being said, Glastonbury have shown that this can be tackled by encouraging travel by train and bike, opposed to cars.
Barbecues – Many of us like to enjoy barbecues in the garden with friends when the weather is warm. Scientists have reported that a barbecue for 4 people creates as much CO2 as a 92-mile car trip.
Fast Fashion –  Summer is peak time for fast fashion (buying cheaper clothes to then discard them and buy more). This creates 300,000 tonnes of waste annually, eventually ending in a landfill side or heading to incineration.
Hydration – We all know how important is is to stay hydrated when the temperature starts to increase. It is important to be mindful to use reusable bottles rather than buying single-use plastic. Last year, 3,249 bottles were counted and removed from 18 sites along the Thames by the charity Thames21 and OneLess campaign (see more: bit.ly/2Yxzdxt).
Sun cream – While it is imperative to use sun cream to protect ourselves from dangerous rays, Did you know that some of the chemicals in the sun cream can have damaging effect to marine life such as coral-reef once it runs off into the ocean. There are brands of sun cream which are available without the harmful chemicals.
So, what can we do to reduce our impact?
Here are some ideas to help you have your most sustainable summer so far,
Travel responsibly- train, bike, walk;
Barbecuing on an electric grill;
Take your rubbish home with you;
Take your festival tent home with you;
Use biodegradable glitter at festivals;
Use oxybenzone-free sun cream;
Get onboard with Flight Free UK movement;
Although these don't sound like vast impacts that could positively change the state of our environment, every little helps!
Do you think you could make some simple changes to make your actions more environmentally friendly this summer?