Rewilding – What does it mean and how can we help?
12 November 2020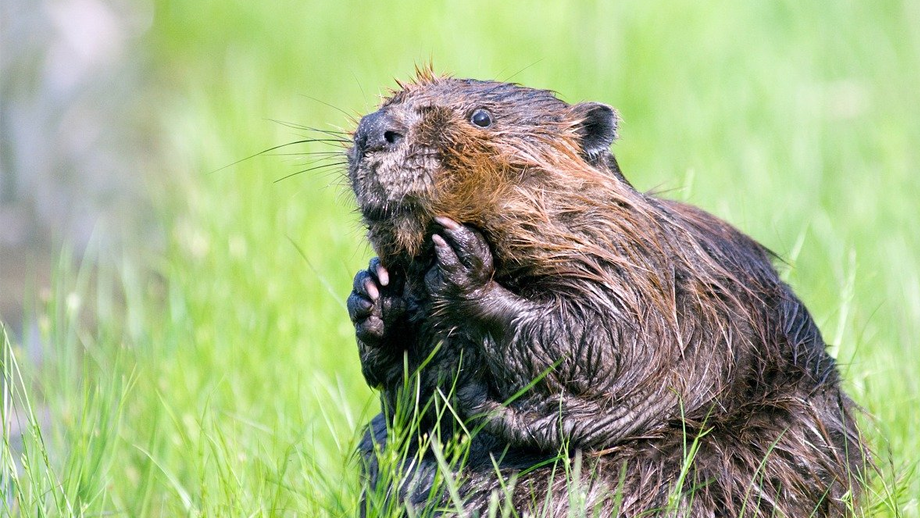 Since lockdown, nature has become a large part of many homes, and the topic of rewilding has been prevalent within many major news sites. For example, it has recently been announced that Britain plan to re-wild an area the size of greater Manchester, and England's first wild population of beavers for 400 years has won the right to stay in a Devon river. These are huge accomplishments for rewilding experts- but what does rewilding mean to us, and how can we help?
What is rewilding?
Rewilding is a progressive approach to environmental conservation. Very simply, it is the large-scale restoration of ecosystems, and degraded landscapes, which has significant potential to increase biodiversity, create self-sustainable environments and mitigate climate change. Rewilding seeks to reinstate natural processes and, where appropriate, missing species – allowing them to shape the landscape and the habitats within, restoring wildlife's natural rhythms.
Why is it important?
Rewilding is important as European wildlife has significantly declined. In Britain alone, 56% of species are in decline, and 15% threatened with extinction (Rewilding Britain, 2020). The list of endangered species in the UK may surprise you, with one of the newest additions being the 'common' hedgehog. Rewilding works to restore these lost species, giving them space to thrive by population enhancement and reintroduction.
Similarly, rewilding is important to our health and mental wellbeing. Nature is a huge part of human life, and when nature is healthy, we are healthier too- both physically and mentally. As mentioned above, it became obvious during lockdown that natural spaces were essential in maintaining mental wellbeing (National Trust, 2020)
Additionally, rewilding is cost-saving. It has been suggested that nature is fully capable of taking care of itself. Therefore, letting natural processes shape our landscapes and ecosystems will reduce the cost of land which is actively managed and maintained. These landscapes therefore become more sustainable long-term.
"Rewilding encourages a balance between people and the rest of nature, where each can thrive. It provides opportunities for communities to diversify and create nature-based economies; for living systems to provide the ecological functions on which we all depend; and for people to re-connect with wild nature."

Rewilding Britain, 2020
How can I help?
Although many rewilding techniques require specialist environmental experts, for example the reintroduction of endangered animals, there are still ways we can help encourage wildlife to flourish in our own gardens or public spaces.
Some ways we can help include:
Planting for pollinators. Planting specific mixes of wildflowers and increasing diversity within your own garden can help encourage bees, providing vital food.
Give wildlife a home. Bug hotels and bird houses are a great way to provide shelter and encourage wildlife. These do not need to be expensive shop-bought shelters and can even be home-made. For example, the image below shows a bug house which was made using an old pallet, bamboo shoots, some hay and wood from a nearby fallen tree
Feed the birds. Feeding birds a range of bird seed, dried fruits and nuts can increase the variety and quantity of birds which come into your garden.
This article has provided a very brief, simplistic overview of rewilding. Should you wish to learn more there is a great deal of literature both on and offline. Below are a few sites for recommended reading.
If you want to find out more about biodiversity, we have written blogs on The Importance of Biodiversity and How is the UK helping to protect biodiversity
Short reads:
https://truenaturefoundation.org/what-is-rewilding/
https://rewildingeurope.com/what-is-rewilding/
https://rewildingeurope.com/what-is-rewilding/
https://www.rhs.org.uk/garden-inspiration/wildlife/rewild-your-garden