WRAP Recycling Week
23 September 2021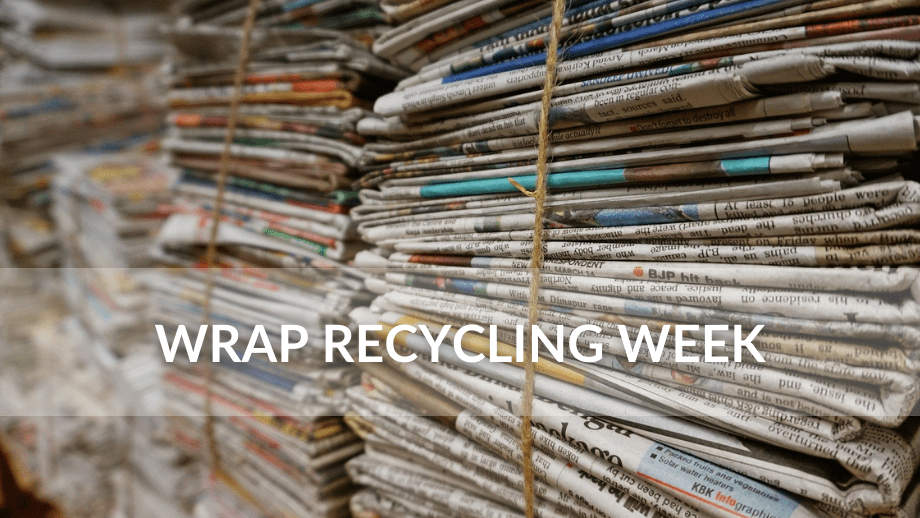 This week is National Recycling week, led by the Waste and Resources Action Programme (WRAP). This will be the 18th annual Recycle Week since its inauguration. WRAP is a registered British Charity aimed at achieving a circular economy. You can read our blog on Circular Economy here.
National Recycling Week is an opportunity to evaluate our progress in achieving a circular economy while debunking some common recycling myths.
The recycling rate for Waste from Households (WfH) increased in all UK countries in 2019. UK biodegradable municipal waste (BMW) sent to landfill has also dropped from 7.2 million tonnes in 2018 to around 6.6 million tonnes in 2019. (gov.uk)

But this does not mean that we should rest easy; there are still common misconceptions surrounding recycling. For example, that you can recycle plastic lined coffee cups from home. Many items only have a finite amount of times they can be recycled.
How many times can plastic/paper/metal/glass be recycled?
Most plastics can only be recycled once or twice. Britain is one of the biggest producers of plastic waste in the world – second to the USA. (The Guardian) Once plastic products are no longer recyclable they are likely to end up in landfill. Despite recycling being on the up, in 2017 it was estimated that plastic production would increase 40% over the next 10 years. (www.globalcitizen.org) And so, the onus must shift on to more conscientious consumer decisions.
Green-washing is a concern, for example, with clothing made from recycled plastics. Without care and consideration, such items still will end their life-cycle residing in landfill. Additionally, with reusing instead of recycling, you spare the energy that would be needed to re-manufacture products.

Paper can usually be recycled 5-7 times. This number is not usually any higher due to the fact that each time it is recycled the fibres shorten.

Glass and metals can however be recycled many times. But, due to the heavy weight of glass it is often more sustainable to have products made of plastic to spare fuel emissions.

50% of paper and cardboard and 66% of plastics will be sent to Europe or Asia for recycling (The Guardian). Food, and anything else, is burned or sent to landfill. Britain continues to deport plastic waste to developing countries, putting the issue at a distance.
How can we "step up" our handling of waste?

With this information in mind, deliberate and informed choices can help us "Step it up" – The theme of this year's Recycle Week. The most dramatic thing the public can do is reduce consumption, which eradicates any need for further repurposing or recycling.
And this is not forgetting the other R's – Rethink, refuse, and repair.


How would you approach achieving a circular economy?