Siemens LUT400 MCERTS Ultrasonic Flow Meter
---
Product Information
Highlights
MCERTS accredited
Stay compliant with Environment Agency standards
Ideal for integrating into your existing systems
Easy to use display with four button programming
Ideal for indoor and outdoor use
Detail
This Siemens LUT400 is an ultrasonic flow meter ideal for use in MCERTS monitoring applications. This compact and easy to use monitor is ideal for ultrasonic level measurement in flumes, weirs, liquid wells and chemical storage.

The LUT400 is extremely accurate, and has an onboard data logger which stores maximum, minimum and average flow, as well as daily totalized volume and temperature. The LUT400 also features a 4-20mA output as well as HART 7.0 and USB connectivity, which makes it ideal for integration into your existing monitoring and control systems.
---
---
Recent Insights
EMS Announce Exciting New Partnership with Dust Monitoring Specialists Sintrol
EMS is delighted to announce an exciting new partnership with one of the world's largest dust monitor manufacturers, Sintrol.
---
Related Products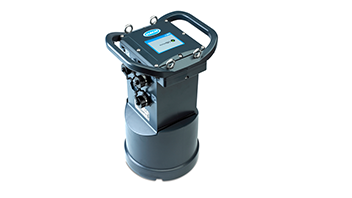 Hach FL900 Portable Flow Meter Module
Portable flow logger configurable with a range of flow measurement technologies including FLO-DAR, FLO-TOTE and submerged area velocity.
KATflow 200 Portable Clamp-On Flow Meter
A portable clamp-on flow meter ideal for spot checking multiple monitoring points.