AirSonde™ Air Quality Monitor
Not currently available
Real-time ambient pollution monitor providing key measurements for air quality, dust and noise. The AirSonde™ provides high resolution data for public health, environmental impact, and worker safety investigations.
Full product information
Have a question?
Contact our expert David for more information.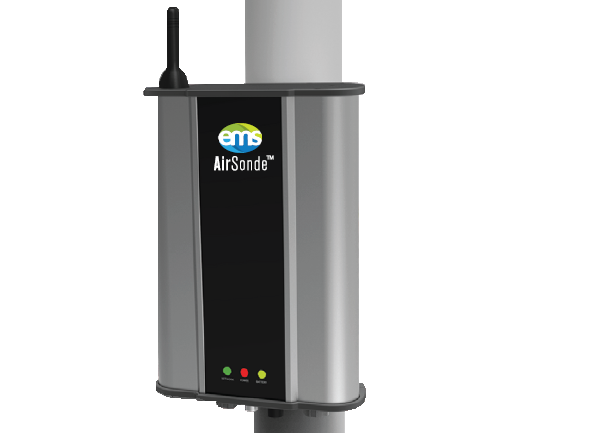 Have a question?
Contact our expert David for more information.
---
Product Information
Highlights
Measure multiple human health pollutants simultaneously, in real-time
Stay informed with online data access and threshold alerts
Remove siting issues with low power solar panel configurations
Integrate seamlessly with multiple communication options – Smart city ready
Create a complete investigation tool with option external meteorological sensors
Detail
The AirSonde™ is a complete air quality monitoring solution that provides real-time data access, reporting and alerts.
Long-term exposure to poor air quality is a major contributor to many health conditions such as lung cancer, cardiovascular disease, and dementia. Public Health England estimate that long term exposure to man-made pollution has an annual effect equivalent to 36,000 deaths within the UK.
Continuous monitoring provides you with the information to make proper and informed decisions about air quality:
Understand your impact on the local area and ensure compliance with permit requirements
Ensure your workers are not exposed to pollutants that have long-term or short-term exposure effects
Study the spatial variation of air quality across an urban environment and the anthropogenic sources that impact upon it
Review and demonstrate the effectiveness of air quality improvement measures, such as traffic adjustments, filtration, green infrastructure or building design.
The AirSonde™ provides real-time measurements for key air quality and nuisance parameters including:
Gases – Nitrogen Dioxide, Nitric Oxide, Ozone, Carbon Monoxide, Carbon Dioxide, Sulphur Dioxide & Hydrogen Sulphide
Particulate Matter – PM10 & PM2.5
Noise & Light Pollution
Wind Speed & Direction
Due to the range of data communication protocols there are very few limitations to siting the instrument. All instrument come GSM enable for remote data access and API availability. While options such as LORA, Wifi, NB-Iot and LTE ensure that more sophisticated integration with other systems is possible.
The AirSonde™ is available in several configurations making it an ideal choice for smart cities, air quality consultants, traffic studies, workplace exposure monitoring and facilities management. Our EMS advisors will help choose the right configuration to meet your requirements and objects. We can provide short/long term rentals, fully serviced maintenance contracts, installation, and removal to help support your project as best possible.
Parameter
Range
PM1
PM2.5
PM10
Particulate Matter
0 – 999 µg/m3
CO2
Carbon Dioxide
Upto 5000ppm
CO
Carbon Monoxide
0 -1000 ppm
O3
Ozone
0-20 ppm
NO
Nitric Oxide
0-20 ppm
NO2
Nitrogen Dioxide
0-20 ppm
SO2
Sulphur Dioxide
0-20 ppm
H2S
Hydrogen Sulphide
0-100 ppm
Noise
L min, L max & L eq
Upto 140 dB
Light
Light Intensity
Upto 1,000,000 Lux
UV
UV Radiation (0-12 UVI)
0.1- 1,000,000 uW/cm2
Temp
Temperature
-20 + 85 °C
Hum
Humidity
Up to 100% Rh
Bmp
Barometric Pressure
300 – 1100 hPa
---
---
Recent Insights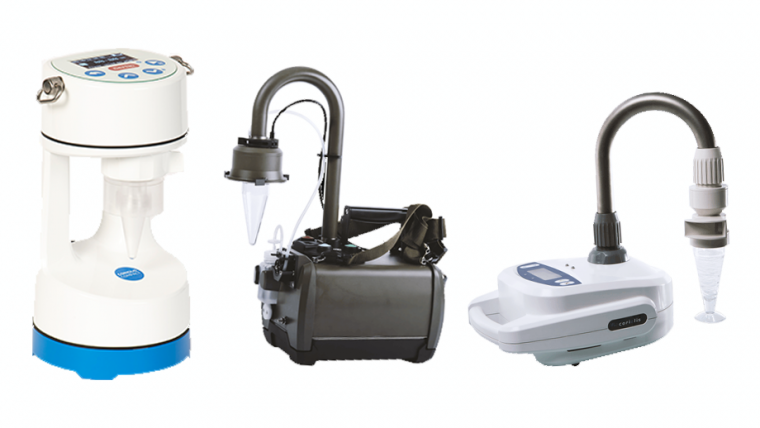 EMS Announce New Range of Bertin Coriolis Bioaerosol Samplers
EMS is delighted to announce that we are now offering a range of Bertin Bioaerosol samplers for the assessment and control of airborne contamination.
---
Related Products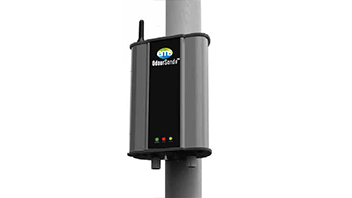 OdourSonde™ Odorous Gas Monitor
A real-time gas monitor providing measurements for key nuisance gases allowing the detection and identification of odour.
Sintrol DUMO Ambient Air Dust Monitor
Continuous dust monitor designed for industrial applications and early detection of explosive atmospheres