AirSonde™ Air Quality Monitor
The AirSonde is a total package Air Quality monitor providing robust and accurate data for public health, environmental impact and workplace safety investigations.
Full product information
---
Product Information
Highlights
Robust, compact and easy to deploy
Low powered and solar panel ready
Measures key AQ parameters for public health & worker safety
Online data access with reporting tools and alerts
API for easy integration
3 Level calibration for improved accuracy
Detail
AirSonde™ is a fully integrated continuous ambient air quality monitoring system (CAMS) designed for ambient applications. The instrument provides measurements for key Air Quality parameters including:
Gases – Nitrogen Dioxide, Nitric Oxide, Ozone, Carbon Monoxide, Carbon Dioxide, Sulphur Dioxide & Hydrogen Sulphide
Particulate Matter – PM10 & PM2.5
Noise & Light Pollution
Wind Speed & Direction (with additional sensors)
AirSonde™ incorporates a GSM modem providing near real-time access to data through an online application with remote firmware upgrades and SMS/Email alerts. Optional Ethernet and Modbus options also allows for integration at local level where required.
With multiple configurations available the AirSonde™ is an ideal choice for smart cities, air quality consultants, traffic studies, exposure monitoring and facilities management.
Parameter
Range
PM1
PM2.5
PM10
Particulate Matter
0 – 999 µg/m3
CO2
Carbon Dioxide
Upto 5000ppm
CO
Carbon Monoxide
0 -1000 ppm
O3
Ozone
0-20 ppm
NO
Nitric Oxide
0-20 ppm
NO2
Nitrogen Dioxide
0-20 ppm
SO2
Sulphur Dioxide
0-20 ppm
H2S
Hydrogen Sulphide
0-100 ppm
Noise
L min, L max & L eq
Upto 140 dB
Light
Light Intensity
Upto 1,000,000 Lux
UV
UV Radiation (0-12 UVI)
0.1- 1,000,000 uW/cm2
Temp
Temperature
-20 + 85 °C
Hum
Humidity
Up to 100% Rh
Bmp
Barometric Pressure
300 – 1100 hPa
---
---
Recent Insights
Air Quality Garden - Sheffield Botanical Gardens
This week, we are discussing the UK's first Air Quality Garden. This is located in Sheffield Botanical Gardens.
---
Related Products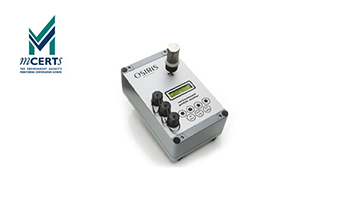 Osiris: MCERTS Portable and Semi-Permanent Monitor
A general purpose dust monitor designed for portable use and semi-permanent installations.
Sintrol DUMO Ambient Air Dust Monitor
The Sintrol DUMO is a continuous dust monitor for trend monitoring in ambient air environments.