EMS' Marco Eulogi submits PhD thesis on benefits of the CENTAUR® system.
19 April 2022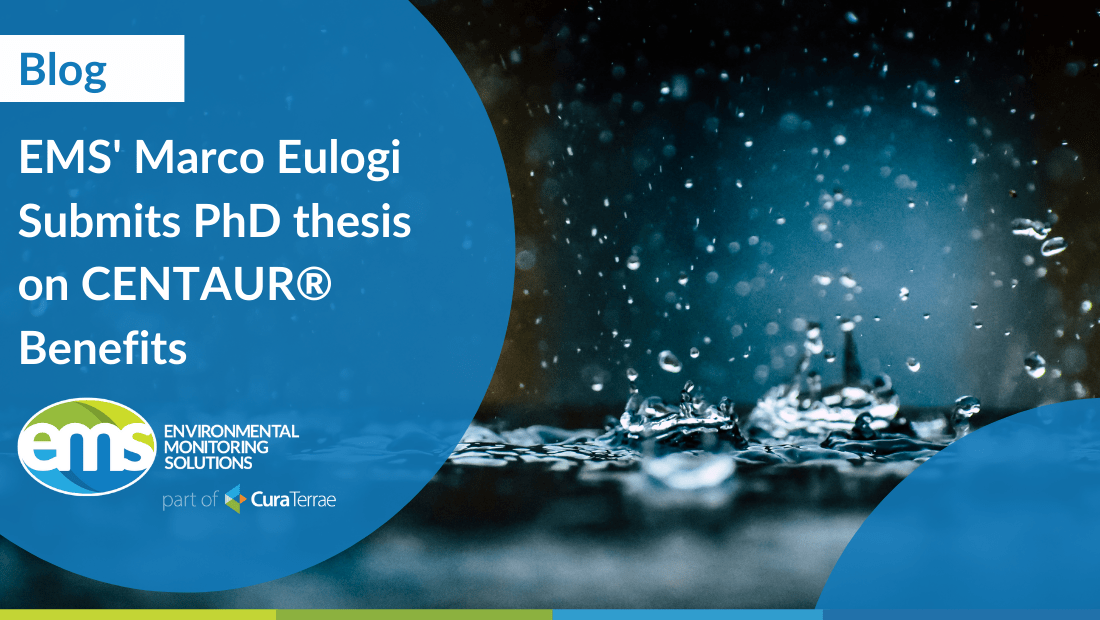 EMS' Marco Eulogi recently submitted his PhD thesis, in which he demonstrated the benefits of the CENTAUR® system through simulations. CENTAUR® is a local real-time control (RTC) system, capable of mitigating urban flooding and combined sewer overflow spills. Marco successfully demonstrated the potential benefits of urban drainage systems, in increasing network performance to avoid spills, pollution and flooding.
Specifically he evaluated the benefits of multiple CENTAUR® gates, optimising the system through developing new methods to make the best use of each gate, making the system more adaptable. This has culminated in two published papers, which can be read here:
Comparing Methods to Place Adaptice Local RTC: https://iwaponline.com/jh/article/24/1/78/85435/Comparing-methods-to-place-adaptive-local-RTC
Hydraulic Optimisation of Multiple Flow Control Locations for the Design of Local Real Time Control Systems: https://www.tandfonline.com/doi/full/10.1080/1573062X.2020.1860238
Having overcome significant challenges due to the pandemic, he hopes to continue to work on this topic as real time control systems are being used in various cities in Italy; Marco originally completed his BSc in Environmental Engineering at the University of Padua. He continued with a Master's program that included a 5 month study abroad placement in Vienna before he came back to Italy, where he graduated. It was then that he applied for an internship at EMS. We asked Marco about some of the highlights of his PhD sponsored by EMS and his time here:
"It was amazing to do an industrial PhD supported by EMS and Stream IDC, and follow the development of Centaur. I've met some great people like Sonja (Dr Sonja Ostojin) and Pete (Professor Pete Skipworth) and had papers published, and I'm happy to have attended conferences and presentations.
I am proud of submitting a thesis during the pandemic, but now looking forward to reconnecting with family and friends."
Huge congratulations Marco, from everyone at EMS and the new Cura Terrae group. We wish you the very best in your future endeavours!