Fortnightly Bulletin 10th May
18 May 2021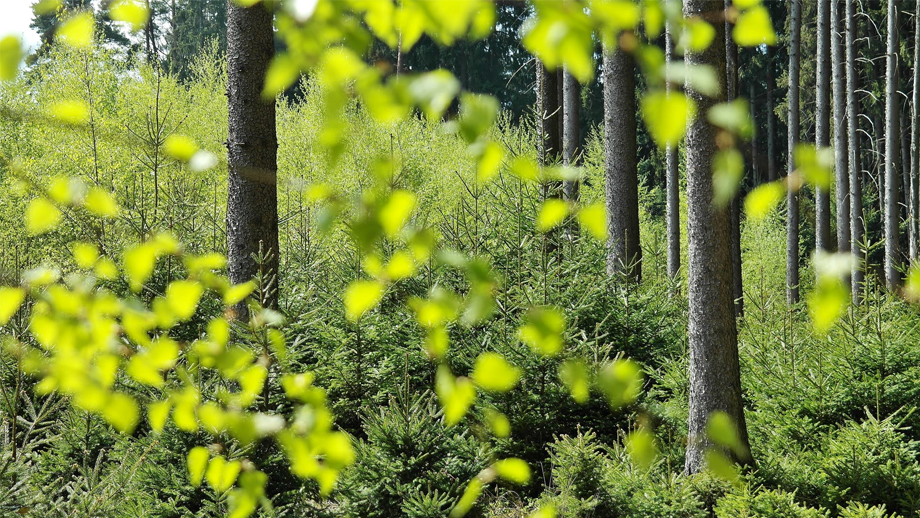 Dates for the Diary
30th April 2021
The Environment Agency have updated the Guidance for using MCERTS for the chemical testing of soil.
Sites regulated by the Environment Agency must use laboratories accredited to the EA Monitoring Certification Scheme (MCERTS).
These laboratories will follow the MCERTS: performance standard for laboratories undertaking chemical testing of soil.
This guidance explains:
the MCERTS performance standard
how to provide chemical test data for potentially contaminated soils or land spreading regulated under the environmental permitting regulations
Legal Updates
Restriction of the Use of Certain Hazardous Substances in Electrical and Electronic Equipment (Amendment) Regulations 2021
The Restriction of the Use of Certain Hazardous Substances in Electrical and Electronic Equipment (Amendment) Regulations 2021 will amend the Restriction of the Use of Certain Hazardous Substances in Electrical and Electronic Equipment Regulations 2012 on 4 May 2021.
These regulations apply to Great Britain only. Northern Ireland remains subject to EU-wide rules, due to the Northern Ireland Protocol.
The amending regulations correct an error in Schedule A1 to the 2012 Regulations, which was inserted by the Hazardous Substances and Packaging (Legislative Functions and Amendment) (EU Exit) Regulations 2020.
Schedule A1 lists substances that are restricted in electrical and electronic equipment (EEE), together with maximum concentration values by weight of those substances in homogeneous materials which may be contained in EEE placed on the market.
The amending regulations correct an error in the maximum concentration value for Cadmium. This is now correctly stated as 0.01%, rather than 0.1% as previously.
Access the Legislation.
Source: Legislation.gov.uk, 07th May 2021
Articles of Interest
Bags for life?
The carrier bag charge of 5p has resulted in a significant reduction in bag use and more of us own reusable bags and use the same bags over and over for our regular shops.
But sales of so-called 'bags for life' appear to be on the increase with many people treating them like disposable bags
Since a minimum charge of 5p for plastic carrier bags was introduced there's been a drop in usage by more than 90%. This can only be good news and interestingly, the motivation for this reduction is not always financial, for most people it's about doing 'their bit' for the environment. However, according to Greenpeace 1.5 billion 'bags for life' were distributed in 2019, an increase of nearly 5% from 2018. That's nearly 57 bags 'for life' per household every year.
Most carrier bags, whatever they are made off, are disposed of at home in the recycling or general rubbish. 23% of paper carrier bags are disposed of in the general waste when they could be recycled, 37% of single-use carrier bags are being disposed of in the household recycling where they may not be accepted locally, and over one in three fabric/durable plastic bags for life are disposed of in the household recycling where they may not be accepted locally. This poses potential missed capture and contamination issues.
Access to the full article.
Source: WRAP, 07th May 2021
Fines and Prosecutions
Rogue landfill owner to pay £72,000
A business using a former limestone quarry in Somerset as a landfill accepted a variety of materials, including hazardous waste, that were not allowed in its environmental permit. The offence was contravening conditions of an environmental permit, contrary to regulation 38(2) of the Environmental Permitting (England and Wales) Regulations 2016. The landfill site director was jailed for two years and three months and had to pay £72,000.
Read more about this case.
Ensure you know exactly what waste is permitted to be accepted onto your site. Accepting waste that is not permitted can cause harm to human health and the Environment, especially if that waste is hazardous and is not handled or treated correctly. Hazardous waste is not permitted to be landfilled unless is has been appropriately treated. A breach of your permit conditions is a serious offence.
Source: ENDS Report, 7th May 2021
Environment Agency targets Croydon metal sites
Environment Agency officers worked with a number of partners to inspect metal and vehicle recycling businesses to address the rise in theft of cabling and catalytic converters.
Waste sites in Kent and South London got a surprise early knock on the door from Environment Agency officers working with the British Transport Police (BTP), Kent Police, the Joint Unit for Waste Crime (JUWC) and Openreach.
The EA are currently investigating one site and carrying out enforcement action to improve compliance with regulations. A number of vehicles stopped during the week were found to have no waste carrier's licence or duty of care paperwork.
BTP officers searched sites for stolen metal, in particular catalytic converters that are stolen for the precious metals they contain. A surge in the value of these metals has prompted a significant increase in thefts. A number of stolen vehicles were also recovered during the week. They also checked waste companies' financial records to ensure they adhered to the 2013 Scrap Metal Dealers Act.
Read more about this case.
Ensure you know what environmental legislation is applicable to your business. Producing a legal register to identify legal requirements, control measures and updating it on a regular basis can assist in compliance. Ensure you are proactive in carrying out duty of care checks on all waste contractors. If a contractor you use is prosecuted for waste crimes the authorities will follow the waste back to its source and you could be held accountable too if you cannot demonstrate good duty of care; this may include regular checks on permits and licenses held by your contractors as well as audits on the movements of waste and disposal sites.
Source: EA Website, 5th May 2021
Online learning and events
Circular Economy in Practice: Supporting circularity along the value chain
11th June 2021 14:00 – 15:30
The Environment Agency has an ambitious target to achieve net-zero carbon emissions by 2030, this will involve reducing our carbon emissions by 45% and offsetting the remaining residual emissions.

As offsetting is new to the EA, they have undertaken a research project to help compile an evidence base to shape the development of their corporate carbon offsetting strategy. This literature review has looked in detail at the evidence behind 17 different carbon offset approaches.
Carbon offsetting webinar – EA Session | TryBooking United Kingdom