Fortnightly Bulletin – 13th July 2020
14 July 2020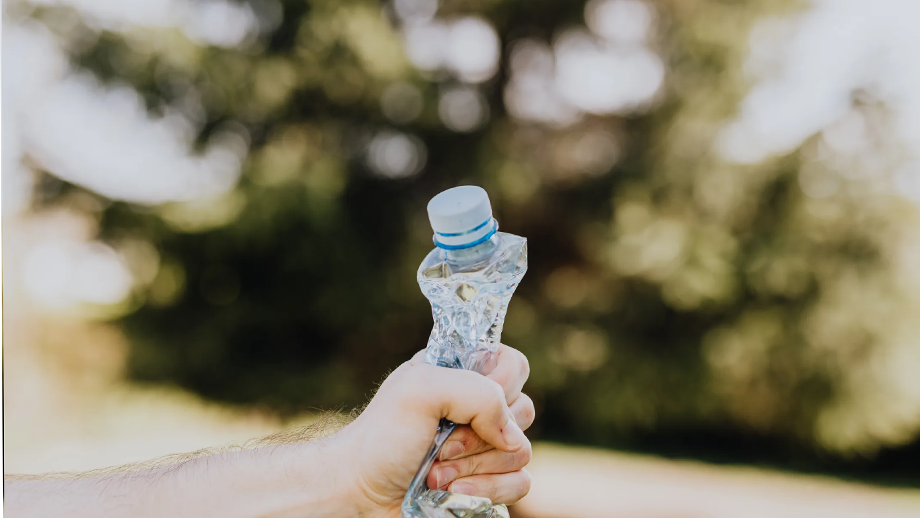 Legal Updates
The Scottish Landfill Tax (Standard Rate and Lower Rate) (No. 2) Order 2020 – Scotland
The update sets the new standard rate and lower rate for Scottish landfill tax for disposals on or after 1 April 2020 and replaces an early order which was unable to be approved by the Scottish parliament.
The standard rate has been increased to £94.15 per tonne, and the lower rate set at £3 per tonne.
Landfill Tax applies to all waste that is disposed of at landfill, unless the waste is specifically exempt. Landfill Tax rates have been increasing year on year since its introduction in 1996. Landfill Tax is usually applied on top of your disposal fee and makes disposing of waste via landfill very expensive in comparison to alternatives. Save your business money and enhance your environmental performance by avoiding disposing of waste via landfill, where possible.
Storing and dewatering street sweeping waste: RPS 65
Most street sweeping waste will contain water. It will need dewatering before it is collected for recovery or disposal. You usually need an environmental permit for a waste operation to store and dewater street sweeping waste. However, if you comply with the conditions in this regulatory position statement , you do not need an environmental permit for a waste operation for this activity.
Articles of Interest
Changes to proposed plastic packaging tax
From April 2022 those producing, using or importing plastic packaging that contains less than 30% recycled plastic will be taxed. The current consultation on the proposed details of the tax runs until 20 August 2020, giving a three-month extension due to the coronavirus pandemic. It suggests a tax rate of £200 per tonne of plastic packaging.
Some other changes have been added to the consultation since it was first released, including:
The scope of the tax now includes imported filled plastic packaging, rather than just imports of unfilled plastic packaging;
Plastic is now defined as a material consisting of a polymer. A revised definition means that mixed material packaging, where plastic is not the main component but is still the predominant material by weight, will be considered as plastic for the purposes of the tax;
The revised definition also narrows natural polymer exceptions to those which are "cellulose-based" to avoid instances of novel plastics or blends being developed to avoid the tax;
Packaging that is purely used to transport imported goods is not in the scope of the tax;
If you're only manufacturing and/or importing less than ten tonnes of plastic packaging during a twelve-month period, you're exempt from the tax.
Draft legislation is set to be published later in 2020. This will include details on who will be liable to pay the tax and how it will be collected. The £200 per tonne tax is not likely to change and, depending on how much plastic packaging you use, it could become a hefty additional cost. Now is the time to look at alternative packaging options, including cardboard or bio-based materials.
Fines and Prosecutions
Arrests on illegally operated waste site in Lincolnshire
Officers from the Environment Agency and Lincolnshire police have raided an illegal waste site in Long Bennington, Lincolnshire, and arrested two people. The Environment Agency had received intelligence that lorries of waste were being accepted on the site and burned illegally. The site, which covered an area the size of a football pitch, had large piles of burning waste on it, including plastic waste, commercial waste and household furniture.
Norman Robinson, area director for the Environment Agency, commented: "Deliberately stockpiling and burning waste that should be safely disposed of is dangerous enough, but doing so in the current situation while people and legitimate businesses are so restricted shows a shocking disregard for our communities, society and the environment. This should serve as a warning to those who would flout not just the law, but the lockdown – we and our partners are still fighting to put a stop to waste crime and we won't hesitate to take action." Investigations will continue, and work will begin to remove waste from the site.  If further legal action follows, those responsible will be facing the potential of extensive fines and even prison. Full article.
Legislation Breached: Under the Environmental Protection Act 1990 it is illegal to burn waste as a method of disposal unless you have the correct permits, licenses, and exemptions to do so.
Webinars
Decarbonising The Waste Sector
16th July, 11:00-12:00PM
The UK Government was the first to commit to net zero carbon emissions by 2050, but what does this mean in reality and what does it mean for the resources and waste industry? The waste and resources sector is involved at multiple stages, and in the last decade we have made significant progress, with the avoidance of landfill, increases in recycling and energy generation. But we now face a huge challenge – how do we decarbonise a sector that has to emit carbon in order to support the bigger national picture?
Join the CIWM expert panel exploring the commitments made in the Net Zero legislation, the planning already under way to achieve this, and how can we make sure we are all measuring our impact in the same way. Register here.
Climate Action through Environmental Management Systems, including ISO14001
31st July 2020, 2:00 PM – 4:00 PM
This IEMA webinar focuses on Climate Change and Climate Action through an Environmental Management System (EMS) with leading professionals from IEMA's Climate Change and Energy Network. With reference to IEMA guidance and ISO14001, we will address key EMS opportunities, case study examples and receive an auditor perspective. Register here.