Fortnightly Bulletin – 18th April 2022
19 April 2022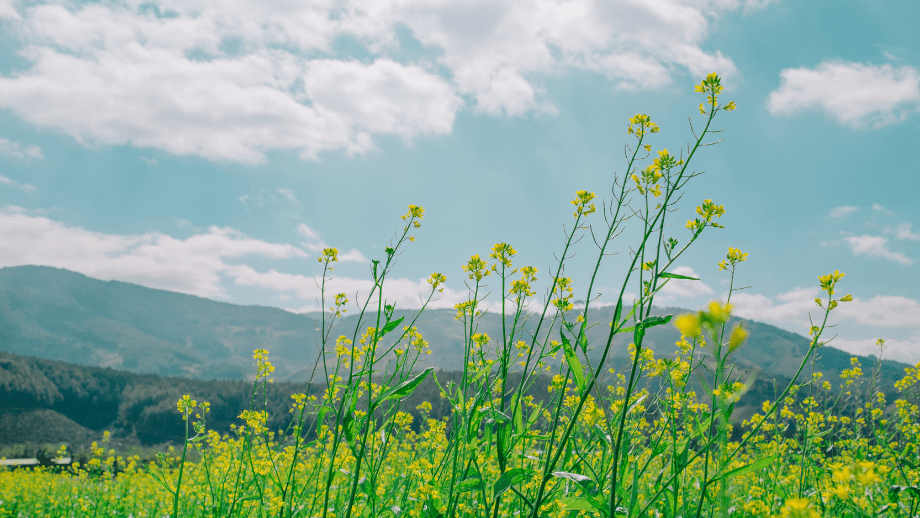 Dates for the Diary
21st May 2022
The Local Heat and Energy Efficiencies Strategies (Scotland) Order 2022 will come into force on 21st May 2022. The new legislation requires each Local Authority in Scotland to publish a 'local heat and efficiency strategy and delivery plan' by 31st December 2023.
The plans must aim to create a framework over the long-term to improve energy efficiency of buildings within the Local Authority's relevant area, and reduce greenhouse gas emissions from such buildings.
Read the report on this new legislation, for how it may affect your business.
Guidance
Value Added Tax (Installation of Energy-Saving Materials) Order 2022
Since the 1st April 2022, this legislation is applicable across Great Britain, and applies a 0% rate of VAT on the installation of qualifying Energy-Saving Materials (ESMs) in residential accommodation, until the 31st March 2027.
The zero rate of VAT only applies where the qualifying ESMs are supplied by the individuals installing them, or are providing a service to do so.
Qualifying ESMs include:
Insulation for walls, floors, ceilings, roofs, lofts, and plumbing fittings;
Draught stripping for windows and doors;
Central Heating System controls,
Hot water system controls;
Solar panels;
Wind Turbines;
Water Turbines;
Ground Source heat pumps;
Air Source heat pumps;
Micro-combined heat and power units;
Boilers designed to be fuelled solely by wood, straw, or similar vegetable matter.
Unless extended, a reduced VAT rate of 5% will apply to the qualifying ESMs from the 31st March 2022.
Read more on this new guidance.
Articles of Interest
UK Government Publishes its Energy Security Strategy
A total of eight new nuclear reactors are planned to be built in the UK by 2030, under plans revealed in the UK governments Energy Security Strategy on 6th April 2022.
Supporting the strategy, a new government body – Great British Nuclear – will be set up to bring forward and implement the project plans, which aim to deliver 24 Gigawatts of nuclear energy over the next three decades, expecting to meet around a quarter of the UK's total energy demand.
Furthermore, the strategy involves plans for 50 Gigawatts of energy to be delivered from offshore wind turbines by 2030 – enough energy to power every home in the country. The current capacity of energy from solar is expected to grow up to five times that of its current 14 Gigawatt total, as well as an expectation for 10 Gigawatts from low-carbon hydrogen fuel – with at least half of this from 'Green Hydrogen'.
More concerning are the plans within the strategy which licence new North Sea oil and gas projects in Autumn 2022, arguing that domestic production of fossil fuel plants is lower-impact than foreign imports. This appears in light of rising process across the world for energy, provoked by both the pandemic and Ukraine conflict.
Overall, the government strategy hopes to see 95% of all UK energy by 2030 being powered from low-carbon sources.
Read this article in full.
Setting Boards Agree Deal to Align International Sustainability Disclosures
Two major international setting boards have agreed a deal to align their sustainability reporting and standards. This move follows rising public interest in harmonising the global sustainability reporting landscape, and to reduce the burden businesses face when aiming to report on their sustainability, consolidating terminology, guidance, and work programmes between the two boards.
Under this deal, the IFRS Foundation and Global Reporting Initiative (GRI) will coordinate their capital market and multi-stakeholder standards, to now provide 'two pillars of international sustainability reporting'.
The first pillar will represent investor-focussed capital market standards, developed by the IFRS Foundation's International sustainability standards Board (ISSB), launched at November's COP26 climate summit. The second pillar is for GRI sustainability reporting requirements, set under its Global Sustainability Standards Board, to be compatible with the first pillar and to aim to meet multi-stakeholder needs.
GRI Chief Executive Officer Eelco van der Enden stated that the consolidations showed that a comprehensive system, combining financial and impact materiality for sustainability reporting is possible on a global scale, and will benefit both investors and companies alike.
Read this article in full.
Fines and Prosecutions
Three Fined for Use of Illegal Waste Sites
Two men from a family business plead guilty when they appeared at Magistrates Court on Wednesday 30th March 2022.
One plead guilty to two charges of operating illegal waste sites, while the other plead guilty to one such charge, and two charges for the illegal deposit of waste.
The third man, an associate, plead guilty at an earlier hearing, for operating an illegal waste site, and also for burning waste illegally on land.
The court heard that each of four sites had varying environmental permits and permit exemptions in place to allow for restricted waste deposits and activities. In reality, none of the sites possessed an Environmental permit to allow for the importing, depositing, treatment or sorting of mixed waste.
Between August and November of 2018, Environment Agency Officers made visits to each of the sites, where they witnessed illegal deposits of large amounts of mixed waste, including scrap vehicles, skips of household waste, plastics, timber and construction waste. Over the following two years, officers tried to work with the men to bring the sites into compliance, however advice and notices were largely ignored.
The men stated the cause of the incidents was poor management of the sites.
The fines and costs of the prosecutions totalled almost £10,000 between the three men.
Check that your site does not require an Environmental permit from the Environment Agency or your Local Authority. The conditions set out by Environmental Permits are designed to reduce the risk of pollution and harm to the environment arising out of the site activities. Environmental permits are designed to protect people and the environment and failure to comply is a serious offence that can damage the environment, undermine legitimate businesses, put jobs and risk and cause misery for local communities.
Read the article in full.
Online Learning and Events
Extended Resource Ownership (ERO) Model for the Construction Sector
25th April 2022 // 12.30 – 13.30
This webinar aims to simplify circular economy approaches for the construction sector, so that more people can understand and apply them in their business. On the back of the success of the first ERO model, a new working group of members have developed a new 'Extended Resource Ownership Model' for the construction sector. The step-by-step approach, along with examples, provides individuals with bite-sized explanations at each stage of the circular construction process.
Register for this online event
Energy and Sustainability in the Public Sector 2022
26th April 2022 // 09.00 – 16.30
Public sector organisations are under a lot of pressure to act on climate change, since the general public expects their local organisations to work towards a greener future for the communities that they serve. However, public sector entities confront the dual difficulty of funding the massive response required to make a difference, on a public sector budget that is typically strained across multiple priorities.
This event will look at how far the public sector has come in terms of advancing the energy and sustainability agenda. Hear from key policymakers and gain the most up-to-date information on government policy and implementation goals.
Register for this online event