Fortnightly Bulletin – 18th July 2022
19 July 2022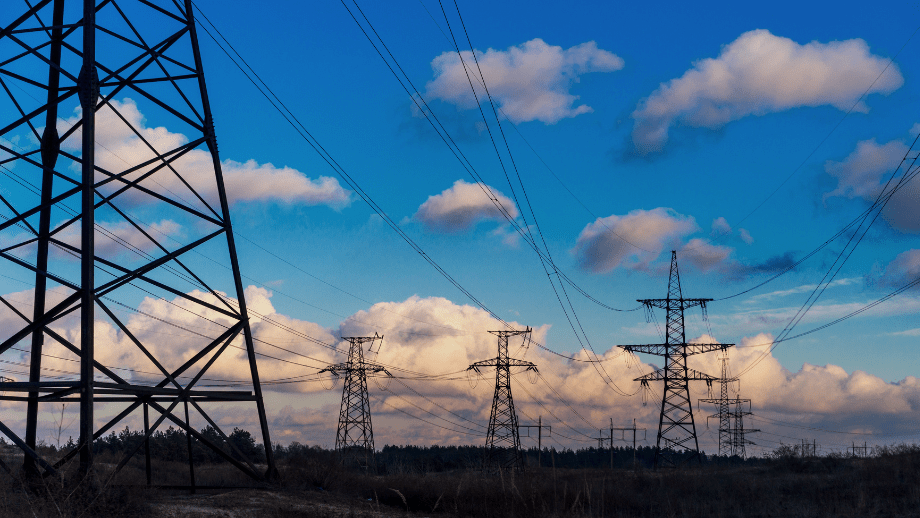 Guidance
Monitoring Stack Emissions: Low Risk MCPs and Specified Generators
This guidance outlines how to monitor emissions from low risk medium combustion plants (MCPs) and specified generators (SGs).
This guidance provides a standardised approach to monitoring stack gas emissions from low risk plants regulated under the:
Medium Combustion Plant Directive(MCPD) 2015/2193/EU Directive on the limitation of certain pollutants into the air from medium combustion plant
Specified Generator Regulations (SGRs) EPR 2018 Schedule 25B 2 (1) – Specified Generators
This guidance is for operators of:
low risk MCPs and SGs with standard rules permits
MCPs and SGs that are not low risk but have a condition in their permit that says they must use this guidance when monitoring compliance with emissions limits
Click here to access the full newly issued guidance.
Energy Security Bill: Factsheets
The Energy Security Bill, introduced to Parliament on 6 July 2022, will deliver a cleaner, more affordable, and more secure energy system.
This updated guidance includes factsheets relating to the introduction of the Energy Security Bill.
Documents related to the Energy Security Bill can be found on the Parliament website including:
Energy Security Bill
Explanatory Notes
Delegated Powers Memorandum
Impact Assessments
Click Here to access the full newly issued guidance.
Disposing of Waste from Clearing Blocked Sewers: RPS 7
This regulatory position statement (RPS) applies to using tankers to empty a blocked sewer and you subsequently dispose of the waste from the sewer back into the same sewer network.
It remains a legal requirement to obtain an environmental permit when disposing of waste from clearing blocked sewers back into the same sewer network. However, if these legal requirements are not complied with, the Environmental Agency are not likely to take enforcement action provided:
The activity meets the description set out in this RPS
The conditions of the RPS are complied with
The activity does not cause (or is not likely to cause) pollution of the environment or harm to human health
This enforcement position does not apply to any other legal requirements.
Read more about this new RPS.
Articles of Interest
European Bison Arrive Near Canterbury to Manage Woodland
European bison have been released into countryside near Canterbury, Kent, to help restore the area to its natural state.The project, led by Kent Wildlife Trust and the Wildwood Trust, is taking place in West Blean and Thornden Woods.
They will fell trees by rubbing against them, creating space and light and providing deadwood to help other plants and animals.
The area has been prepared by the UK's first ever bison rangers.The Trust said the next step is to introduce Exmoor ponies, Iron Age pigs and Longhorn cattle, whose natural behaviours complement the bison.
The European bison, which can weigh up to a tonne, vanished from the British Isles over 1,000 years ago, and were extinct in the wild at the end of World War II.
Paul Whitfield, the director general of the Kent Wildlife Trust, said: "It's going to demonstrate the very real impact nature based solutions can have in solving the climate crisis."
"We're going to prove the impact bison in the wild can have on the environment. They will create an explosion of biodiversity and build habitat resilience, locking in carbon to help reduce global temperature rise."
Click Here to Access the Full Article.
Plans to Bolster UK Energy Security Set to Become Law
The landmark Energy Security Bill, announced as part of the Queen's Speech, will be introduced into Parliament by Business and Energy Secretary Kwasi Kwarteng.
New measures to propel the UK's transition to a cleaner, affordable, home grown energy system will be introduced in a move that will further boost the country's energy security and better protect consumers.
The Bill will help drive an unprecedented £100 billion of private sector investment by 2030 into new British industries that are built to last and help diversify our domestic energy supply, including hydrogen and offshore wind, and support around 480,000 green jobs by the end of the decade.
Business and Energy Secretary Kwasi Kwarteng said:
"To ensure we are no longer held hostage by rogue states and volatile markets, we must accelerate plans to build a truly clean, affordable, home-grown energy system in Britain.
This is the biggest reform of our energy system in a decade. We're going to slash red tape, get investment into the UK, and grab as much global market share as possible in new technologies to make this plan a reality."
Click Here to Access the Full Article.
Fines and Prosecutions
Companies Hit with Fines after Sewage Kills Thousands of Fish
A water company and a contractor have been fined a total of £60,000 after raw sewage leaked into a river killing more than 2,400 fish.
On 27 December 2018, a sewer collapsed in Stanground, Peterborough. The water company employed contractors to come in and fix the problem temporarily.
The contractor set up an over-pumping system to pump the sewage back into the drainage system. However, it became blocked with rag; items that shouldn't be flushed, like baby wipes. A few days later, it failed, leading to sewage ending up in Stanground Lode.
Neither the water company or contractor reported the incident to the Environment Agency; instead, a concerned member of the public called the agency's incident hotline.
Environment Agency investigators found that the watercourse had been polluted for 1.6 kilometres and that at least 2,413 fish died.
Among the species killed by the sewage were roach, bream, pike and European eel. This species is currently listed as a "critically endangered" species under the International Union for the Conservation of Nature. It's believed that untreated sewage could have been discharging into the river for up to 10 hours. Levels of ammonia monitored downstream from the discharge were found to be 200 times higher than average water quality standards.
Click Here to read more about this prosecution.
Man and Haulage Firm Fined for Illegally Dumping Waste Soil
A man has been fined for illegally transporting waste soil – and the transport company from which he hired trucks to move it hit with hefty fine.
The individual was fined £1,840 at Cambridge Magistrates' Court last year for causing the transportation and dumping of waste soil without the appropriate permits. The man, who pleaded guilty at an earlier hearing, also had to pay £2,000 compensation. He also had to pay a third of the cost of removing the illegally dumped soil, plus costs of £1,900.
The individual had been given a contract to help prepare a piece of land in readiness for the groundworks of a housing development in Bassingbourn, Cambridgeshire. The individuals' employees carried out the work while he identified a site next to the Royston Sewage Treatment Works in Melbourn, Cambridgeshire, for dumping the waste soil.
An environmental permit is important to prevent harm to the environment, nuisance to neighbours and protect the landowners from illegal deposits. It also ensures that the relevant taxes are paid. The defendants were prosecuted due to the undermining of legitimate waste management industry and the suffering to local communities caused by illegal deposits of this nature.
Click Here to read more about this prosecution.
Online Learning and Events
Net Zero Festival
28/29th September 2022
The Net Zero Festival will bring together some of the world's foremost thinkers on what it takes to accelerate and expand the net zero transition. Business executives, investors, entrepreneurs, policymakers, and campaigners should join to explore how to navigate the defining economic, political, and technological trend of the age.
Ben Goodwin, IEMA's Head of Policy, will be leading a workshop at 3pm on 28th September on Green Skills: Making your workforce Net Zero ready.