Fortnightly Bulletin – 20th September
21 September 2021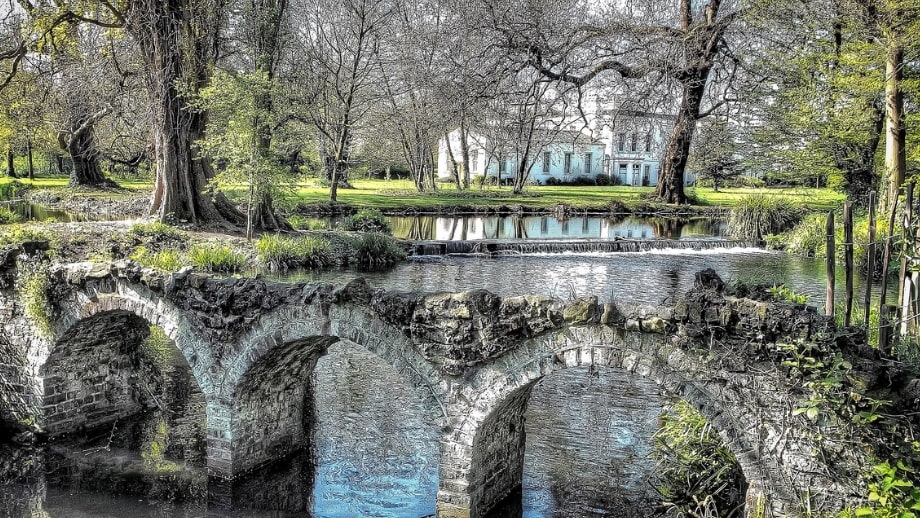 Dates for the Diary
5th December 2023
The Energy Savings and Opportunity Scheme (ESOS) is now in phase 3, and the deadline for compliance with this legislation is the 5th December 2023.
ESOS is a mandatory energy assessment scheme which affects large UK organisations who meet the government criteria. These organisations must carry out energy audits to identify strategies to effectively save energy.
Energy Savings and Opportunity Scheme (ESOS)
Legal Updates
RPS B2: Water and Sewerage Company Effluent Discharges – Supply Chain Failure
In normal cases it is required to receive a permit under the Environmental Permitting (England and Wales) Regulations 2016 to discharge treated effluent from a wastewater treatment works (WwTW) to surface water or groundwater.
This regulatory position statement only applies to water or sewerage company discharges from WwTW which cannot comply with permit conditions due to an unavoidable shortage of effluent-treating chemicals in the supply chain.
To read these new guidelines, click here
Waste Codes Not Otherwise Specified: RPS 241
This guidance is for when you can accept waste with codes which are not specified within your waste authorisation or the instituted quality protocols. If you comply with the conditions in this RPS you can accept waste with these codes which are 'not otherwise specified' This was published on the 13th September 2021 and amended on the 15th September 2021.
To read these new guidelines, click here
REACH etc. (Amendment) Regulations 2021
The REACH etc. (Amendment) Regulations 2021 will amend the retained Registration, Evaluation, Authorisation and Restriction of Chemicals (REACH) Regulation (EC) No. 1907/2006.
These amendments primarily make corrections to the legislation retained from the EU to ensure its correct operation within a UK-only context. The amended legislation includes that applying authorisations to use chemicals on the authorisation list. These will occur on the 30th September 2021.
To read this legislation, click here
Climate Change Levy Regulations 2021 Amended for CHP Operations
Amendment has been made to the Climate Change Levy Regulations 2021. The modifications have been made to bring in temporary financial easing on Combined Heat and Power (CHP) Scheme operators, due to the impacts of Covid-19. This temporary financial easing will end on 28th May 2022.
The Climate Change Levy (General) (Amendment and Modifications) Regulations 2021
To read this legislation, click here
Guidance
Business Preparation for the Plastic Packaging Tax – Updated Guidance
From the 1st April 2022 a new 'Plastic Packaging Tax' is to be enforced by the government. This is to encourage the use of recycled plastic rather than new plastic within packaging, in an effort to stimulate recycling in the UK, turning further away from landfill and incineration.
12th August 2021: Information regarding finished packaging components has been updated to provide more information for businesses.
To read this update guidance, click here
Source: gov.uk
Articles of Interest
Sports Industry Urged to Kick Plastic Out of Sports
The Environment Agency has teamed up with a number of sports personalities in calling on Sports Organizations across the UK to increase efforts to tackle plastic waste.
It's been estimated that major sporting events can generate up to 750,000 plastic bottles apiece; guidance given by the EA invites the sports industry to address avoidable plastics through the introduction of water refill stations, minimising food packaging, providing more recycling bins, and more.
This new guidance was produced on behalf of the Interreg Preventing Plastic Pollution (PPP) project, a cross-Channel partnership of over 18 organisations. The PPP supports the EA's ambition to promote better environmental practices which will result in a reduction of plastic waste. This is for the eventual achievement of the goals outlined in the EA2025 five-year plan and the governments 25-year plan to create a better place for people, wildlife, and the environment.
To read the full article, click here
Source: gov.uk, 10th September 2021.
MP's Call on Bank of England to Improve Green Finances Approach
More than 50 MP's have signed a letter to the Bank of England Governor Andrew Bailey. This is calling for regulations to be heightened regarding the financing of fossil fuels, with more support being demanded for the transition to a green economy.
One MP explains how 'finance has been identified as a COP26 priority by the UK, so we need to get our house in order' further stating that this process should begin with the bank's proper encouragement for 'essential investment in sustainable infrastructure and green jobs.'
Earlier in the year, the Bank of England came under scrutiny from MPs on the Environmental Audit Committee (EAC), as an inquiry found that the bank's corporate bond purchasing did not align with the Paris Agreement. Campaigners therefore accused the bank of backsliding on its green finance commitments.
Meanwhile, the Bank of England has also released new information on the requirements of its upcoming climate stress tests, which will require large banks and insurers to measure and disclose climate-related risks. These will apply to 19 of the UK's largest financial firms in their first instance.
To read the full article, click here
Source: edie.net, 17th September 2021
Fines and Prosecutions
Environment Agency Scraps Illegal Car Breaking Site
A Billingham man was sentenced on Tuesday 7th May following a successful prosecution from the environment agency. Found to be operating an illegal car breaking operation without possession of a correct environmental permit after investigating public concerns about pollution in regard to the nearby Teesmouth and Cleveland Site of Special Scientific Interest.
The defendant was unable to produce any waste documentation upon investigation, oh which he had a statutory duty as a waste carrier, to prove that waste produced had been correctly disposed of. Scrap cars contain a variety of hazardous waste materials such as brake fluids, fuels, and oils. Cars at the site were being stored on unmade ground, with evidence they had been broken apart by a bulldozer. Failure to dispose of waste correctly is a risk to the environment and public health.
After being instructed by the EA to stop operations at the site, subsequent visits revealed that waste operations continued to be undertaken in violation of the law. The defendant was charged with £11,200 in costs and an 18-month community order.
The court found that the offending had been deliberate, committed for financial gain, and had undercut lawful operators.
Source: gov.uk, September 2021
Online learning and events
Achilles Connect: Sustainable Energy
22nd-23rd September
An online event bringing together buyers, suppliers, and industry experts from Utilities and Oil and Gas sectors to promote sustainability in the supply chain, energy transition and the journey to net zero for the energy sector.
This includes expert speakers from: Forum for the Future, UK Power Networks, BW Offshore and more.
To register for this online event, click here
Seizing the Net-Zero Opportunity of ESOS Phase 3
14th October 2021, 1pm
A 45-minute masterclass to help your business stay ahead of the curve with the third phase of the Energy Savings Opportunity Scheme (ESOS), as well as identify new opportunities to align energy audits with net-zero targets
To register for this online event, click here
---