Fortnightly Bulletin – 24th January 2022
24 January 2022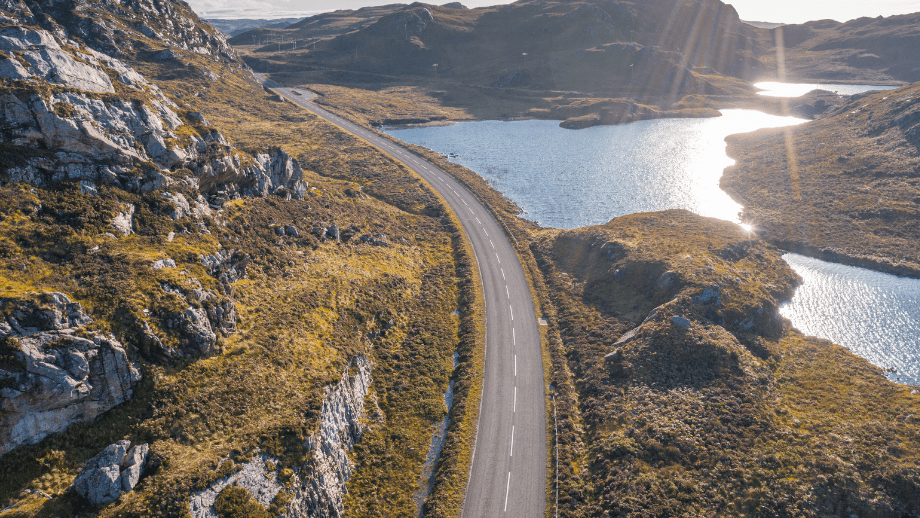 Legal Updates
Greenhouse Gas Emissions Trading Scheme (Amendment) Order 2021
This order will update rules for the UK Emissions Trading Scheme (UK ETS).
This includes requirements and powers on the rejection or administration of monitoring plans for installations, arrangements for ultra-small emitters, small emitters and hospitals entering the full UK ETS and emissions reporting to the UK ETS registry.
The Greenhouse Gas Emissions Trading Scheme (Amendment) Order 2021 will amend the Greenhouse Gas Emissions Trading Scheme Order 2020 and two associated retained EU regulations on 7 February 2022.
Read more on this change in legalisation.
Consultations
Environmental permit competence requirements: changes
You may need to apply to the Environment Agency for an environmental permit if your business uses, recycles, treats, stores or disposes of waste or mining waste. This permit can be for activities at one site or for mobile plant that can be used at many sites.
You are breaking the law if you operate without a permit when you should have one.
Read more on this consultation.
Guidance
Waste Environmental Permits
How to apply for standard rules and bespoke permits for using, treating, storing and disposing of waste, and check when you do not need a permit.
You are breaking the law if you operate without a permit when you should have one.
Read more about this guidance.
Check if your Material is Waste
You must try to prevent and minimise the production of waste as much as possible. If you are the producer or holder of a material and you're unsure if it's waste or not, you can use this guidance to check the status of your material. A material can include any substance or object.
You should work out if your material:
is waste – it has been discarded.
was never waste – it meets the 'by-product' test or the 'reuse' requirements.
has stopped being waste – it meets the 'end of waste' test.
Read more about this guidance.
Industrial Energy Transformation Fund (Phase 2): Spring 2022
Phase 2 of the IETF provides grant funding for feasibility and engineering studies, and for the deployment of industrial energy efficiency and deep decarbonisation projects.
IETF Phase 2: Spring 2022 opens to applications on 31 January 2022 and provides up to £60 million of grant funding for the following project types:
studies – feasibility and engineering studies to enable companies to investigate identified energy efficiency and decarbonisation projects prior to making an investment decision
energy efficiency – deployment of technologies to reduce industrial energy consumption
deep decarbonisation – deployment of technologies to achieve industrial emissions savings
Read more about this guidance.
Articles of Interest
ScotWind offshore auction raises £700m
An auction of seabed plots for major offshore wind projects around the Scottish coast has netted £700m. Seventeen projects covering a total of 7,000km2 have been chosen in the first such leasing round in a decade. They have a combined potential generating capacity of 25GW – well above the expected auction outcome of 10GW. Scotland has 1.9GW of operational offshore wind, and another 8.4GW in construction or advanced development.
Most of the sites are on the east, north east or northern coast, with just one on the western side of Scotland. Successful bidders include Scottish Power, which won the seabed rights to develop three new offshore wind farms with a total capacity of 7GW. They include two new floating projects in conjunction with Shell and one fixed project.
Read the full article.
Sewage regularly dumped illegally in England and Wales Rivers
Untreated sewage is being dumped illegally in rivers across the country on a regular basis, analysis shown to the BBC suggests. It found seven water companies in England and Wales discharged untreated sewage into rivers and the sea more than 3,000 times between 2017 and 2021.The water industry admitted action was needed to address the problem. The fresh data comes a week after MPs warned of a "chemical cocktail" of pollutants tainting England's rivers.
The Environmental Audit Committee said raw sewage and microplastics were putting health and nature at risk.
Chairman Philip Dunne MP said self-monitoring by water companies had "allowed a blind eye to be turned" to unpermitted sewage discharges, which he said were unacceptably high. He urged regulators and water companies to "get a grip" on the situation.
Read the full article.
Fly Tipping: Government plans to tackle "new narcotics" of waste crime
The government has announced plans to tackle what the head of the Environment Agency has called the "new narcotics" of fly-tipping and waste crime. The proposals would see checks on who is able to handle and dispose of waste, as well as a digital tracking system. Fly-tipping is the illegal dumping of rubbish, like mattresses and bags of waste, in parks, or on pavements. There were 1.13 million fly-tipping incidents in England in 2020-21, a rise of 16% on the previous 12 months. The cost, which includes clear-up and lost taxes, has been estimated to be £1bn a year.
The government says its reforms will address flaws in part of England's waste disposal system, the Environment Agency's Carrier, Broker and Dealer registration scheme (CBD). The consultation on reforms covers England only, but the mandatory digital waste tracking will be UK-wide.
Read the full article.
Fines and Prosecutions
North East Water Fined for County Durham Pollution
The company appeared at Newcastle Crown Court for sentence on Wednesday, 19 January, after previously pleading guilty to two offences of polluting Coundon Burn on March 13 and 14, 2017. They were fined £240,000 and ordered to pay costs of more than £34,000.
The court heard that on two consecutive days in March 2017, a brick appeared to have blocked a combined sewer causing raw sewage to pour out of manhole chambers and discharge into Coundon Burn at Auckland Park, Bishop Auckland. A member of the public reported the initial incident to the company which attended and officers believed they had cleared the blockage.
But when officers returned to clear up the following day, they found a second manhole further downstream was now discharging sewage into the Burn. They cut into the pipe and discovered a brick surrounded by rags and raw sewage. An Environment Agency officer attended to investigate and discovered a plume of discoloured water entering the River Gaunless from Coundon Burn. Sample results indicated raw sewage – potentially fatal to aquatic life – had entered the Burn with further assessments revealing around 300m of the riverbed covered in sewage material.
Read the full article.
Man fined £1,400 after ignoring fixed penalty for illegal waste collection
Busted over unlicensed waste collection, a man thought he could bin off a Fixed Penalty Notice. Instead, THE individual was given a fine of over £1,400 by Cheltenham Magistrates. That's up from the £300 Fixed Penalty Notice the individual was originally issued with and didn't – which is why he faced a court appearance he didn't turn up to.
Magistrates heard how, in June last year, the individual had his vehicle stopped by police in Cam with officers suspecting he was collecting waste. The officers called Stroud District Council's Environmental Protection team for guidance on potential waste offences.
As a result, it was determined that the individual, from Birmingham could not produce the required Waste Carrier Registration, so Stroud District Council subsequently issued him with a Fixed Penalty Notice for £300 to discharge the offence.
As that penalty was not paid, the Council initiated a prosecution, resulting in the magistrates court hearing.
Read the full article.
Online learning and events
Green Tech Conference 2022: A Time for Action
Date: Thursday 27th January 2022
Time: 09:00 AM – 01:30 PM
Location: Virtual
Greater Manchester is committed to becoming the world's first zero carbon region by 2038. That huge ambition brings with it exciting opportunities for innovation, upskilling and economic growth.
pro-manchester's Green Tech Conference will welcome a wide range of companies developing innovative new technologies to lower emissions, reduce our carbon footprint and improve our environment.
Throughout the morning we will also hear from professional advisors, policymakers and training providers to understand how everyone can benefit from these developments.
IOSH Environment for Business Course Online
Date: 16th of February 2022
Time: 09:00 AM – 05.00 PM
Location: Virtual
IOSH Environment for Business online training course is designed for staff and management in any organisation, across all industries. This course provides them with the tools and knowledge to work sustainably. Delegates aim to leave the course with new practical guidance and checklists to take back to their workplace.
The IOSH Environment for Business course is interactive and discursive with delegates sharing knowledge and ideas from other industries about how to minimise waste, improve designs, raise internal awareness and promote recycling.