Fortnightly Bulletin – 2nd August
2 August 2021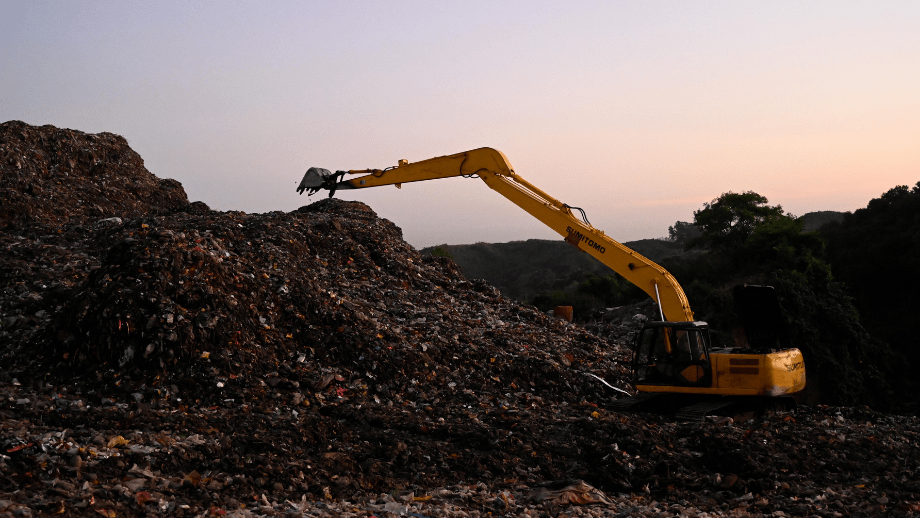 Dates for the Diary
1st September 2021
The Definition of Waste service will remain closed until the 1st September 2021 to allow for final changes to be made. Until then you will be unable to submit an application to the Environment Agency in order to find out when your material achieves end of waste status.
Turn your waste into a new non-waste product or material: Guidance
30th September 2021
The following COVID-19 Regulatory Position Statements (RPS) has been extended until the 30th September 2021:
Social distancing when signing and handing over waste transfer and consignment notes in person: RPS C8
31st December June 2021
The following COVID-19 Regulatory Position Statements (RPS) have been extended until the 31st December 2021:
Accumulating radioactive waste that you cannot transfer because of COVID-19: RPS C13
COVID-19 and exceeding permit limits for medical use of radioactive substances: RPS C15
Cleansing and PPE waste at a healthcare waste management facility: RPS C1
Managing lateral flow device (LFD) testing waste: RPS C25
Source: gov.uk
31st August 2024
The following Regulatory Position Statements (RPS) have been extended until the 31st August 2024.
Disposing of trees and plants affected by disease or pests: RPS 71
Legislation Updates
Receiving hazardous waste wood at household waste recycling centres: RPS 249
If you comply with the conditions in this regulatory position statement (RPS), Household Waste Recycling Centres can accept, from householders, the small amount of certain waste wood types that would test as hazardous. You can store this waste with non-hazardous household waste wood under your existing environmental permit. You can classify this mixed waste wood as non-hazardous and move it under a waste transfer note.
This RPS takes effect on the 1st August 2021 and we will withdraw it by the 1st April 2024.
Source: gov.uk
Hazardous waste wood from demolition and refurbishment activities: RPS 250
This regulatory position statement (RPS) applies to hazardous waste wood removed from domestic premises, demolition sites and other business premises and undertakings. It allows operators with an existing environmental permit to:
store hazardous waste wood at a waste transfer station
process and mix hazardous waste wood with non-hazardous waste wood at a wood processing site
This RPS takes effect on the 1st August 2021 and the Environment Agency will withdraw it by the 1st September 2023.
Source: gov.uk
Guidance
Guidance published on new carbon capture technologies
Working with the UK Carbon Capture and Storage Research Centre (UKCCSRC), other UK regulators, and consulting with industry stakeholders, the Environment Agency has produced Best Available Technique (BAT) guidance for post-combustion carbon dioxide capture.
To read the guidance, click here
Source: gov.uk
Noise and vibration management: environmental permits guidance
The Environment Agency, Scottish Environment Protection Agency, Natural Resources Wales and Northern Ireland Environment Agency have produced this guidance to help holders and potential holders of permits apply for, vary, and comply with their permits.
To read the guidance, click here
Source: gov.uk
Consultations
Appropriate measures for the biological treatment of waste: Consultation Outcome
This guidance will apply to:
aerobic and anaerobic treatment of biodeagradable organic wastes, for example by composting, anaerobic digestion and mechanical and biological treatment
treating sewage sludge using any of the given biological processes
storing recovered material (compost and digestate)
aerated lagoons and activated sludge (as a waste-water treatment)
It will replace several guidance notes (see section 1 of consultation document) and include the framework for the assessment of novel waste.
To read the guidance, click here
Source: gov.uk
Articles of Interest
Team GB athletes to fly the 'preventing plastic pollution' flag
Team GB athletes have been invited to help kick plastics out of sport by making a pledge to tackle plastic pollution.
An Environment Agency flyer made of plantable (UK-only) seed paper has been included in the athletes' official Tokyo Olympic 2020 kit bags.
It signposts athletes to the Big Plastic Pledge website – a global campaign founded by Olympic sailing champion Hannah Mills that aims to unite athletes and fans from around the world to help tackle the issue of plastic pollution and eradicate single-use plastic in sport.
To read the full article, click here
Source: gov.uk, 23rd July 2021
Fines and Prosecutions
Prolific Burnley based waste criminal sentenced to three years imprisonment
The Environment Agency has successfully prosecuted a prolific offender for undertaking illegal waste activities at two sites in Colne without a permit.
The defendant had allowed hazardous, large scale, mixed household and commercial waste materials to be deposited at the sites without a permit and was sentenced to three years immediate imprisonment. The actions caused unacceptable risks to the environment, highlighted by a number of significant fires at the site and numerous complaints from the public.
Staff at two waste companies were also charged for depositing hazardous waste at the unpermitted sites.
Hazardous waste was delivered to the un-permitted site by a waste company whose former Director, and a driver, were also prosecuted for their actions.
The waste company has been ordered to pay £47,969.50 in compensation to the Environment Agency for clean-up costs and £16,800 in compensation to another third party for the costs they incurred removing hazardous waste from a site in Dalton. They were also fined £12,000 and ordered to pay costs of £26,240.66.
To read more about this case, click here
Source: gov.uk, 27th July 2021
Note: Ensure you are proactive in carrying out duty of care checks on all waste contractors. If a contractor you use is prosecuted for waste crimes the authorities will follow the waste back to its source and you could be held accountable too if you cannot demonstrate good duty of care; this may include regular checks on permits and licenses held by your contractors as well as audits on the movements of waste and disposal sites.
Online learning and events
Legal update
Wednesday, October 20th 2021: 12:30 – 13:30
This IEMA webinar outlines the latest changes to UK environmental law and provides an insight on key issues for the months ahead. Key issues include:
The latest position in relation to the Environment Bill Planning reform
A review of any significant environmental cases
An overview of key policy developments
The webinar will be led by Simon Colvin FIEMA, a Partner at Weightmans where he leads the environmental law team and heads the firm's energy and utilities sector
Click here to register