Fortnightly Bulletin – 2nd November 2020
2 November 2020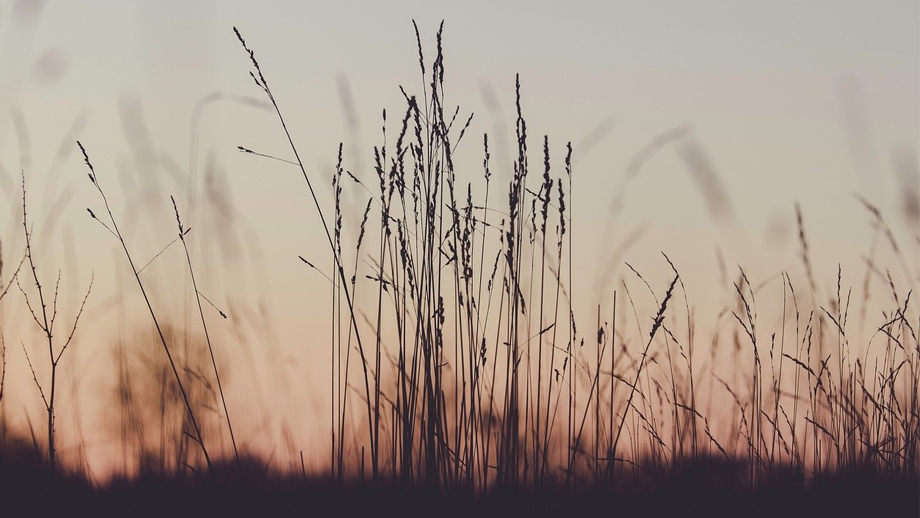 Legal Updates
Control and monitor emissions for your environmental permit
On 19th October 2020, the Environment Agency updated the guidance for controlling and monitoring emissions for your environmental permit.
If you are applying for a new permit or already have a permit, you must know how to monitor emissions from your activity. Emissions could be one but not limited to the following:
Dust, mud and litter
Emissions to water
Leaks from containers
Volatile organic compounds (VOCs)
Odour
Noise and vibration
Pests
You must know how to operate within any emissions limits you might get on your permit which will ensure you do not breach permit conditions. The guidance also outlines if you have a waste, mining waste or installation permit you may need to write various management plans to explain how you'll deal with emissions, odour, noise and vibration or pests. These plans will become part of your overall management system.
Click here for the guidance document.
Risk assessments for your environmental permit
On 19th October 2020, the Environment Agency updated the guidance for Risk assessments for your environmental permit.
The guidance outlines when you need to do an environmental risk assessment, when the Environment Agency will do it for you, and how to produce a risk assessment.
If you are applying for a standard rules permit, and can meet all the requirements for that permit, the Environment Agency has produced generic risk assessments which can be used.
If you are applying for a bespoke permit, but most of your activities are covered by standard rules, you only need to produce a risk assessment for the activities or risks that are not covered by the generic risk assessment for those standard rules.
Click here for the guidance document.
Articles of Interest
Grant for Chemicals Recycling Plant
Redcar, UK based Poseidon Plastics has been awarded a £2.6 million grant from UK Research and Innovation, the national science and research funding agency, as part of its Smart Sustainable Plastic Packaging challenge.
Using trademark technology as a platform, Poseidon said that its mission is to develop a PET plastic recycling infrastructure on an industrial scale.
This grant will be used to commercialise Poseidon's scientifically proven chemical recycling technology through the construction of its first commercial facility, initially capable of processing 10,000 tonnes per year of waste PET. Construction is planned to start in Teesside in the second quarter of 2021 and will be completed in 2022.
Poseidon said that the facility will redirect the equivalent of over 1 billion bottles per year out of landfills and the environment, to instead be repurposed into consumer packaging and other end-uses by Poseidon's commercial partners.
By completing the supply chain from waste collection and sorting to feedstock production and PET manufacture through to consumer end-use goods, Poseidon said that with its partners will help achieve a UK-first, a fully circular economy for PET plastic.
Martin Atkins, CEO of Poseidon Plastics, commented:
"We are delighted that the potential of our technology has been recognised by the government through UK Research and Innovation. This grant, as part of UKRI's SSPP challenge, represents a significant and tangible commercial step on our way to achieving our ambitious, global-scale recycling targets."
Source: waste-management-world Oct, 2020.
Japan to legislate for 2050 net-zero target
Japanese Prime Minister Yoshihide Suga has vowed to enshrine a 2050 net-zero target in national law, major news outlets across the globe are reporting.
Suga made his first policy address to Parliament since taking office on 26 October. He had been widely expected to outline bolder plans for the nation's climate strategy, in light of the IPCC's landmark report and subsequent policy changes in nations including the UK and New Zealand.
Suga said "We need to change our thinking to the view that taking assertive measures against climate change will lead to changes in industrial structure and the economy that will bring about growth."
He explained that his Government's overarching aim will be to deliver a "decarbonised" society by mid-century, enshrining the goal in law in the coming months and developing sector-specific frameworks later. The commitment is more ambitious than Japan's previous commitment to reduce net emissions by 80% by 2050, against a 1990 baseline, before reaching net-zero "as soon as possible" in the second half of the century.
Japan is the world's third-largest economy, behind only China and the US, so the commitment will have major repercussions globally. But it is heavily reliant on fossil fuels and will need to drastically change energy investment to meet the new goal. Japan's current energy plan stipulates that some 56% of power should come from fossil fuels in 2040.
Suga said Japan will promote a mix of renewables – predominantly solar – and nuclear power to meet its new target. It will also develop new policies around energy storage and carbon capture, usage and storage.
Source: edie.net Oct, 2020.
Fines and Prosecutions
Dog toy company pays out for green projects after breaking packaging rules
A dog toy company has paid £4,930 towards environmental projects after it admitted failing to recycle sufficient packaging waste at its Salisbury premises.
The company supplies dog toys from its factory on the High Post Business Park on the outskirts of Salisbury. Its primary product is a rubber dog toy called 'Kong'. Designed and manufactured in the USA, this toy is imported into the UK for distribution across Europe from Salisbury. The company also sells toys produced in China.
The dog toy company made the Enforcement Undertaking (EU) offer after the Environment Agency found it had broken packaging waste regulations.
The donation will be used by Salisbury-based charity, The Species Recovery Trust, to help fund three projects including the Salisbury Drinking Fountain Campaign that aims to reduce the number of single use water bottles purchased in the city centre and ultimately reduce plastic waste.
The money will also be used to help two endangered plants – the heath lobelia and the marsh clubmoss. The Species Recovery Trust will work with partner organisations including Natural England, Hampshire Rare Plant Group, Millennium Seed Bank and Devon Wildlife Trust to improve the habitats and increase the populations of both these plant species.
Environment Agency said: Enforcement Undertakings are a type of civil sanction that allow us to secure regulatory compliance from organisations. They also ensure businesses don't profit from non-compliance and provide an opportunity for them to react responsibly to any offending.
The company saved £3,792 by failing to register with a packaging recovery scheme for the years 2012-2015 inclusive. Its finance director admitted three offences under the Producer Responsibility Obligations (Packaging Waste) Regulations of 2007 including failing to register and take reasonable steps to recover and recycle waste packaging and failing to submit certificates of compliance to the appropriate Agency.
Note: The packaging waste regulations ensure packaging materials such as cardboard, plastics and glass are recycled and do not end up in landfill. Companies with a turnover of £2 million or more and handle over 50 tonnes of packaging per year must ensure a certain percentage is recycled. They do this by registering with a packaging scheme or directly with the Environment Agency and provide evidence its packaging waste has been dealt with correctly.
Source: Environment Agency Oct 2020.
Online learning and events
Net Zero Live 2020
10th – 12th November 2020
Taking place over three days in a virtual format, this event includes high-level key talks, interactive panel discussions, facilitated networking sessions and educational masterclasses, as well as virtual exhibition booths showcasing the cutting-edge net-zero technologies and services that will shape the decade ahead.