Fortnightly Bulletin – 5th October
6 October 2020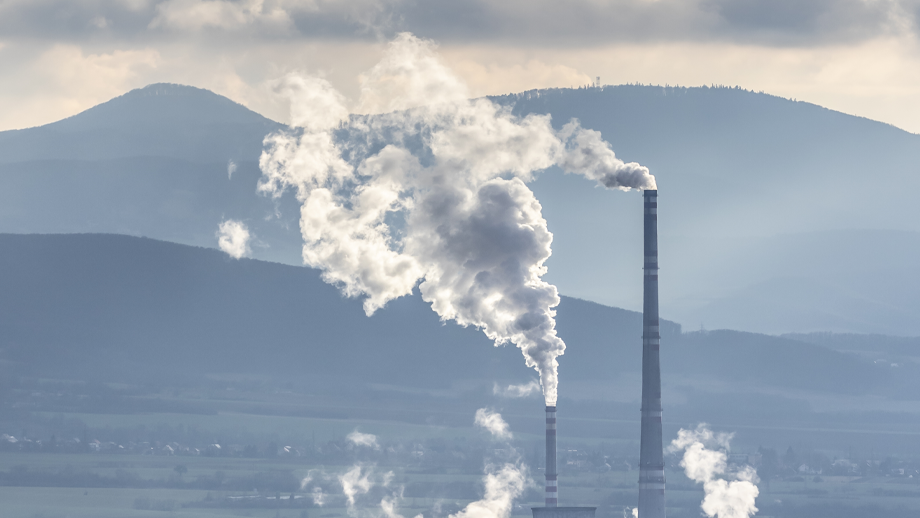 Legal Updates
Treating and using water that contains concrete and silt at construction sites: RPS 235
On the 21st September 2020, the Environment Agency (EA) removed 'Reusing wash waters and treating cement and silt washings at construction sites: LRWP 16'. It has been replaced with the regulatory position statement (RPS) 'Treating and using water that contains concrete and silt at construction sites: RPS 235'. RPS 235 tells you what treatment and uses of waste water are allowed at construction sites without an environmental permit for a waste operation. Click here to visit RPS 235.
Low risk waste positions
The Environment Agency's low risk waste positions (LRWP) on construction, demolition and dredging waste, aggregates and soils have been updated as of 21st September 2020. If the Environment Agency provides a LRWP for an activity, you can carry it out without an environmental permit for a waste operation provided that you meet all the conditions. Click here to view the updated LRWPs on construction, demolition and dredging waste, aggregates and soils.
Plastic straws banned
Single-use plastic straws, stirrers and cotton buds have been banned from sale and distribution as of Thursday, 1st October 2020. No business or organisation will be exempt from the rule, regardless of its size or how many of the items it sells or gives away. However, plastic straws may still need to be available for those with disabilities upon request.
The ban is part of the government's commitment to eliminating all avoidable plastic waste over the lifetime of the 25 Year Environment Plan, which builds on commitments such as imposing charges on single-use plastic items; implementing a deposit return scheme for drinks containers; and introducing more consistent recycling services for households and businesses across England.
According to recent government figures, it is estimated that 4.7 billion plastic straws, 316 million plastic stirrers and 1.8 billion plastic-stemmed cotton buds are used in England every year. There are now a variety of different types of plastic-free straws, bamboo, wheat, stainless steel and glass.
Source: edie, October 2020
Articles of Interest
EA permit advice suspended
The EA have suspended its free advice service for permit applications. Previously, the EA had a free pre-application advice service. This has now been cut for businesses applying for A1 installation permits due to the coronavirus. The enhanced pre-application advice service is still on offer, however, this costs £100 per hour plus VAT. This will be reviewed in February 2021.
It may be beneficial to appoint an environmental consultant who can guide you through the application process and help to reduce the chances of mistakes being made, ensure the permit application runs smoothly and prevent time delays with your business operations.
Source: Tips & Advice, September 2020.
Fines and Prosecutions
Waste site director ordered to pay confiscation order
Gloucester director ordered to pay back over £179,000 that he obtained through proceeds of crime while running an illegal waste operation.
The recycling facility, located in Pershore, was operational between March 2013 and December 2015 without the required Environmental Permit. In June 2019, the owner was sentenced to 12 months' custody suspended for 18 months and also ordered to complete 160 hours' unpaid work in the community. The sentencing judge found that the owner prioritised profit and adopted an 'arrogant approach to the regulatory regime'. This illegal waste operation had acquired the owner over £1,000,000 in criminal benefit, of which the pay back is £179,373.36 (a sum total of all the available assets).
Those running a waste operation have a legal duty to ensure the correct environmental permit or exemption is in place BEFORE operations commence. This case shows the EA are not just content to prosecute those who run illegal waste sites, they will also get back to profits made from their illegal activities.
Source: Environment Agency, September 2020.
Online learning and events
Optimising your energy data on the road to net zero
6 October 2020, 11:00 – 11:45
Edie are hosting a 45-minute online masterclass session on optimising energy data on the road to net zero. This session will offer up fresh insights, inspiration and advice when it comes to monitoring, measuring and optimising your organisation's energy data in ways that could radically reduce carbon emissions. To register for this event online, click here.
Sustainable procurement
15 October 2020, 12:00 – 13:00
Constructing Excellence in the North East in association with Environmental Monitoring Solutions are holding a webinar on October 15th to discuss sustainable procurement.

Sustainable procurement has become an important agenda for businesses seeking to improve their commitments to sustainable development. Increasingly, key decisions are being informed by sustainable practice and reputation. Demonstrating that you have embedded sustainability in your business practices and supply chain could have a positive impact on how potential clients and consumers perceive your business. To register for this webinar please contact Leanne on 0191 500 7880 or leanne@cene.org.uk.
To sign up to receive our free fortnightly bulletin straight to your inbox, please