Fortnightly Bulletin – 6th September 2021
6 September 2021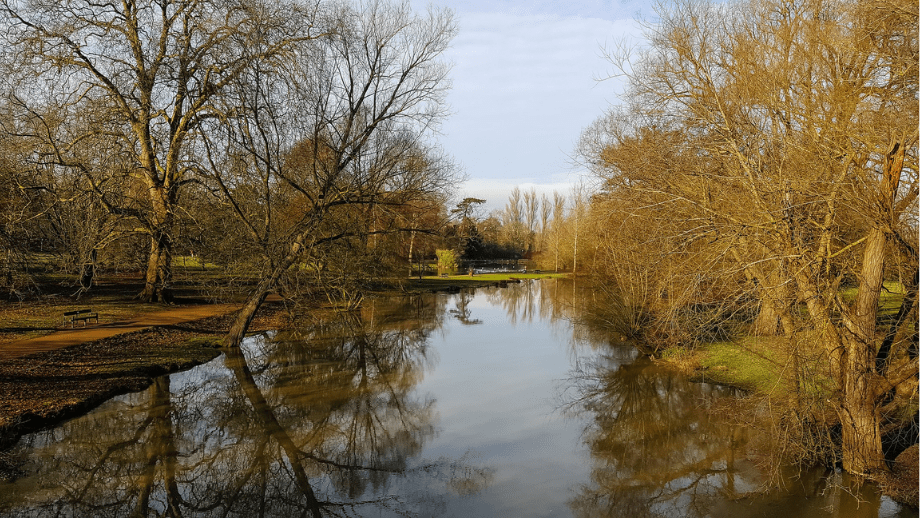 Dates for the Diary
30th September 2021
The following COVID-19 Regulatory Position Statements (RPS) will expire on the 30th September 2021 unless extended by the EA:
Social distancing when signing and handing over waste transfer and consignment notes in person: RPS C8
After this date you must, in person:
sign and hand over waste transfer notes and consignment notes
obtain digital signatures
Or you must stop transferring waste.
31st December 2021
The following COVID-19 Regulatory Position Statements (RPS) have been extended until the 31st December 2021:
Accumulating radioactive waste that you cannot transfer because of COVID-19: RPS C13
COVID-19 and exceeding permit limits for medical use of radioactive substances: RPS C15
Cleansing and PPE waste at a healthcare waste management facility: RPS C1
Managing lateral flow device (LFD) testing waste: RPS C25
31st August 2024
The following Regulatory Position Statements (RPS) have been extended until the 31st August 2024.
Disposing of trees and plants affected by disease or pests: RPS 71
1st April 2022
Plastic packaging tax is to take effect on the 1st April 2022, businesses should check their permits for where recycled packaging is allowed under other conditions, such as with food safety
Plastic packaging tax policy 2022
Legal Updates
Climate Change Levy Regulations 2021 Amended for CHP Operations
Amendment has been made to the Climate Change Levy Regulations 2021. The modifications have been made to bring in temporary financial easing on Combined Heat and Power (CHP) Scheme operators, due to the impacts of Covid-19. This temporary financial easing will end on 28th May 2022.
The Climate Change Levy (General) (Amendment and Modifications) Regulations 2021
Update to Permit Legislation on Low-Risk Waste Positions (LRWP's)
The EA is not currently enforcing the need for an environmental permit in specific cases for some activities. These exemptions have been amended based on waste type throughout the year, with an amendment to furniture and household waste LRWP's on 27th August 2021.
Source: gov.uk
For more information click here
Amendment to RPS 252: Spreading Organic Manure on Agricultural Land
This RPS applies if you are a land manager of any form for agricultural land. Following the conditions of this RPS allows land managers to have a plan for applying organic manure across land which may exceed the needs of the soil/crop, if this does not produce pollution. The EA issued a statement on this RPS on the 25th August 2021 on how this applies so farmers and land managers can comply.
Source: gov.uk
For more information click here
Guidance
Update to L108 Controlling Noise at Work Regulations
The L108 Controlling Noise at Work: The control of Noise at Work Regulations 2005, Guidance on Regulations has been updated. This revision emphasises that within the regulations the priority is the control of exposure to noise and reducing risk of hearing loss within the workplace.
To read these updated guidelines, click here
New Guidance Published on Environmental Waste Permits: Usage, Treatment, Storage and Disposal
The Environment Agency has updated their guidance on how to apply for standard rules and bespoke permits in England, if you're business uses, recycles, treats, stores or disposes of waste/mining waste.
You can meet these permit requirements in four possible ways:
A Regulatory Position Statement (RPS)
A Registered Exemption
A Standard Rules Permit
A Bespoke Permit
To read this updated guidance, click here
Source: gov.uk
Business Preparation for the Plastic Packaging Tax – Updated Guidance
From the 1st April 2022 a new 'Plastic Packaging Tax' is to be enforced by the government. This is to encourage the use of recycled plastic rather than new plastic within packaging, in an effort to stimulate recycling in the UK, turning further away from landfill and incineration.
12th August 2021: Information regarding finished packaging components has been updated to provide more information for businesses.
To read this update guidance, click here
Source: gov.uk
Articles of Interest
Broadland Flood Alleviation Project Reaches 20 Year Landmark
A project to install a variety of environmental benefits and flood defences for towns and villages across the Norfolk broads is reaching its 20th anniversary and conclusion.
Almost 2,000 homes, businesses and transport links are better protected from three local rivers as a result of a multi-million pound scheme from the EA.
The project has been cap stoned by the completion of piling works on the River Waveney, completing the £140 million Broadland Flood Alleviation Project, providing flood-defence for thousands, improved usage of the Broads both for business and pleasure, as well as benefits to the local ecosystem.
To read the full article, click here
Source: gov.uk, 1st September 2021.
Aged Carbon Credits Key Concern for COP26
With the COP26 quickly approaching, market participants are anticipating clarity over the issue of aged carbon credits which have gone unused under the Kyoto protocol. Large markets such as India and China, whom have billions of tonnes of carbon offsets.
The EU and other bodies however are in firm opposition for the transition of these credits, arguing that this would help undermine environmental ambition which is already insufficient.
Experts suggest that clearance of these credits is unlikely at COP26, as despite potentially making the transition to net zero emissions easier, it would act as a disincentive for private companies to set more ambitious targets for emissions reductions going into the future.
For more on this and further talk on COP26, click here
Fines and Prosecutions
Lincolnshire man Prosecuted for Illegal Waste Activities
After repeated warnings from the Environment Agency, a Lincolnshire resident has received a suspended prison sentence and has had his vehicle and funds restricted after storing and burning waste illegally at a site in Holbeach.
The defendant had been found to be burning a variety of wastes at his private site without a permit, with approximately 700 cubic meters of waste discovered by the EA, among it over 600 fridges. A registered waste carrier, EA officers had visited the site 6 times since April 2018 informing him to stop burning waste. Prosecuted with an 8-month prison sentence, this has been suspended for two years on conditions of 250 hours of unpaid work as well as confiscation of his earnings, of which he was believed to have benefitted £144,000 from illegal waste activities.
An officer from the EA stated how the sentence for the defendant was 'welcome,' as the EA had made repeated warnings, and sends a statement that waste crime will not be tolerated.
Source: gov.uk, 20th August 2021.
Online learning and events
Edie's COP26 Focus Week: Nature-Based Solutions and Climate Adaptation Event
Thursday 9th September – 1pm – 4pm BST
An afternoon of live and interactive webinar discussions and presentations, this event is dedicated to driving business action around the two themes of adapting to changing climates and generating solutions from nature. To register for this online event, click