Fortnightly Bulletin – 7th February 2022
10 February 2022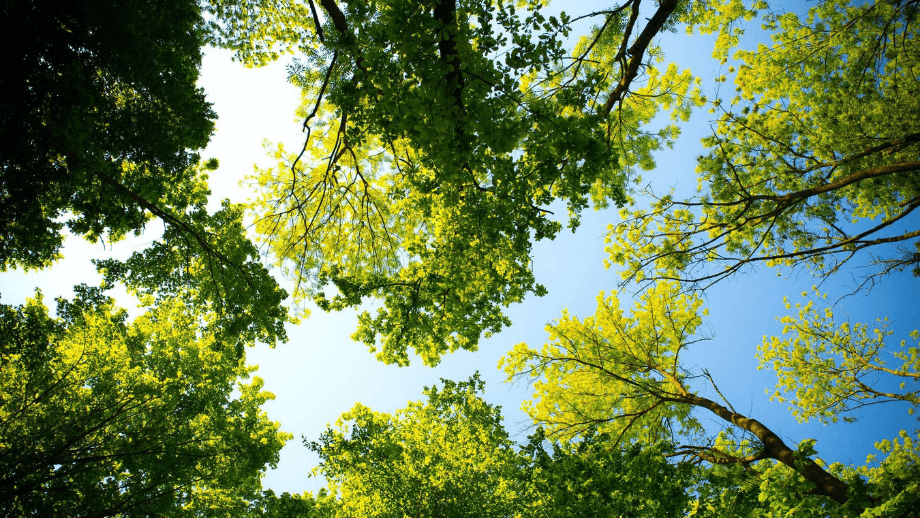 Guidance
Specified Generator: Apply for an Environmental Permit
Specified generator permits are standalone permits. They only cover emissions of SO2, NOx and dust to air. There are no permit conditions for water, land, energy efficiency, odour or noise.
There are 3 types of permits for specified generators, a:
standard rules permit – low risk
simple bespoke permit – low risk
complex bespoke permit – high risk
To read more about this updated guidance click here.
Noise and Vibration Management: Environmental Permit
Environmental permits have conditions that require operators to control pollution – this includes controlling noise and vibration.
The Environment Agency, Scottish Environment Protection Agency, Natural Resources Wales and Northern Ireland Environment Agency have produced this guidance to help holders and potential holders of permits apply for, vary, and comply with their permits.
This guidance covers:
how the environment agencies will assess noise from certain industrial processes
what the law says you must do to manage noise and vibration
advice on how to manage noise – in particular, how to carry out a noise impact assessment and what operators should include in a noise management plan
To read more about this updated guidance click here.
Articles of Interest
Earth has more tree species than originally thought
There are 14% more tree species than previously thought, according to what researchers are calling the first "scientifically credible" estimate. Of the 73,300 estimated species, the researchers predict there are 9,200 that are yet to be discovered. But most rare species are in tropical forests, fast disappearing because of climate change and deforestation.
The study is based on a database of tens of millions of trees in more than 100,000 forest plots around the world. The researchers used statistical techniques to predict the likely number of tree species, correcting for gaps in existing data. The findings suggest more must be done to protect the incredible life forms needed for food, timber and medicine and to fight climate change by sucking carbon dioxide from the air.
More than 140 international researchers worked on the study, in the Proceedings of the National Academy of Sciences journal. Dr Yadvinder Malhi, of the University of Oxford, said tropical forests were the "global treasure chests of biodiversity" and significant absorbers of carbon dioxide emissions, slowing global warming.
To read the full article click here.
Heinz replaces plastic with paperboard on multipack
Heinz has replaced plastic on all of its multipack canned products with convenient & skinny cardboard sleeves, a solution that's part of the company's £25m investment in sustainability.
The PEFC certified paperboard used for the new Heinz eco-friendly sleeve multipack is fully recyclable and comes from renewable and sustainably managed forests.
The innovative wrap design uses 50% less material than a fully enclosed wraparound box and 10% less than a traditional paperboard sleeve design.
In addition to selecting renewable, responsibly-sourced material and optimizing the design to minimise the footprint, Heinz is also advancing efforts to reduce greenhouse gas emissions. The manufacturing and transport of this new innovative sleeve is also carbon neutral.
To read the full article click here.
EU Moves to label nuclear and gas as sustainable despite internal row
Nuclear and natural gas energy plants could be counted as "green energy" under controversial EU plans just unveiled. The European Commission says it has decided that both types of energy can classify as "sustainable investment" if they meet certain targets.
But the move has divided the EU, and been fiercely opposed by some members.
Austria's chancellor responded to the news by saying "nuclear power is neither green nor sustainable".
"I cannot understand the decision of the EU," Karl Nehammer said. He said he would back his environment minister, Leonore Gewessler, in pursuing legal action at the European Court of Justice if the plans go ahead.
"This decision is wrong," Ms Gewessler said. "The EU Commission today agreed its greenwashing programme for nuclear energy and [the fossil fuel] natural gas."
Spain, too, has strongly objected to the idea which was debated for months before being formally proposed on Wednesday. But those objections are balanced by support from nuclear-using nations such as France. Nuclear energy involves fewer carbon emissions but has different safety concerns and requires disposal of dangerous waste.
Classifying natural gas as "sustainable" also has supporters who argue that some countries which still rely on coal for energy – such as Poland – would benefit from incentives to move to a relatively cleaner supply.
To read the full article click here.
Fines and Prosecutions
East Midlands Builder put Environment at risk
A Northamptonshire building contractor and its managing director have been convicted of storing waste illegally.
The individual and the business he runs were twice investigated by the Environment Agency after receiving a report he was operating on land next to a busy road near Daventry.
The Environment Agency responded to a complaint in June 2017 about waste dumped off the A361 at Badby.
Investigators sent to the site were greeted by insulation waste, mixed wood and plasterboard. The individual was told to apply for a permit or stop processing the material. Builders' waste, more wood and plastic and a skip full of plasterboard were all on site. None of it there legitimately. Investigators also came across two ovens and a couple of refrigerators – all left illegally.
To access the full article, click here.
Discharge of raw sewage lands firm in hot water
A water company has been fined £233,000 and ordered to pay £18,766.06 costs and £170 Victim Surcharge after it admitted to being responsible for a sewage leak that led to the deaths of hundreds of fish in Tong Beck, near Bradford.
The successful prosecution at Leeds Crown Court on Friday 28 January 2022, was brought by the Environment Agency following a pollution incident in November 2017. Caused by the failure of a valve at Dale Road sewage pumping station in Cockersdale near Bradford, an estimated 20 million litres of raw sewage was discharged into Tong Beck over a four day period between the 4th and 8th November 2017.
The unpermitted discharge of raw, untreated sewage can cause serious harm to aquatic life. An investigation into the impact of the pollution by the Environment Agency found that it had caused significant damage to the ecology of the beck and led to the death of hundreds of adult and juvenile brown trout downstream of the pumping station.
To access the full article, click here.
Online Learning and Events
Government Proposals for Setting Legally Binding Targets
Date: Thursday 3rd March 2022
Time: 12:30 PM – 02:00 PM
Location: Virtual
The Environment Act 2021 requires Government to set new long-term legally-binding targets to significantly improve the natural environment.
This webinar will outline the Government's proposed targets for resource efficiency and waste, air quality, water and biodiversity. It will provide you with an insight into the level of environmental ambition being proposed and provide the basis for considering the implications for business.
This webinar will help you to understand the Government's proposals for long-term environmental improvement and is relevant to people working on corporate sustainability, environmental management and impact assessment in the public and private sectors.
Net Zero Transitions – Professional Challenges and Key Developments
Date: Thursday 10th February 2022
Time: 02:00 PM – 03:00 PM
Location: Virtual
This webinar will outline and explore professional challenges for those working to address net-zero. Presenters will provide an overview drawing on key developments, IEMA survey outcomes, guidance, international standards, case studies and professional experience.
The session will also be an opportunity to poll members and feed in to a live consultation by Race to Zero. This webinar will be of interest to all sustainability professionals and in particular to those advising or working to help deliver net zero transitions by organisations.
Presenters and panellists include;
• Dr Jonathan Foot, AHDB
• Kirit Patel, DHL Supply Chain
• Anna-Lisa Mills, The Newcastle Upon Tyne Hospitals NHS Foundation Trust
• Colin Robertson, Bettys & Taylors of Harrogate
• Nick Blyth, IEMA