Fortnightly Bulletin – 7th March 2022
7 March 2022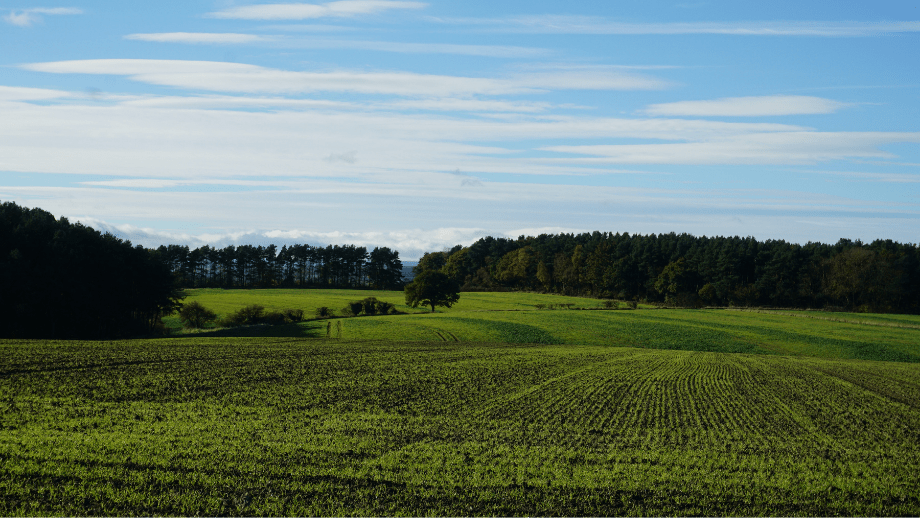 Guidance
Surface water pollution risk assessment for your environmental permit
This guidance offers advice on how to carry out a risk assessment if you are applying for a bespoke permit that includes discharging hazardous chemicals and elements to surface water.
You must follow this guide if both of the following apply:
you are applying for a permit that includes discharging hazardous chemicals and elements to surface water under the Environmental Permitting Regulations.
you need to carry out a bespoke risk assessment – bespoke permits are environmental permits customised to your own activities and are usually required if your site produces emissions that exceed certain levels or multiple types of emissions.
Read more on this updated guidance.
Water Management: Abstract or Impound Water
Taking water from a surface source (such as a river, stream or canal) or from an underground source is called abstraction. If you plan to take more than 20 cubic metres a day, you are likely to need an abstraction licence from the Environment Agency.
The Environment Agency assesses applications to abstract (take) water against local water availability. How they do this is set out in abstraction licensing strategies (ALS).
If you abstract or impound water or plan to do so, you may need to apply for an abstraction or impounding licence.
Read more on this updated guidance.
Find Funding to Help your Business Become Greener
Almost £5 billion of funding is available to help UK businesses become greener as part of the government's commitment to reach net zero emissions by 2050. Funding opportunities will be awarded to businesses investing in green technologies to increase energy efficiency or reduce carbon emissions.
Read more on this updated funding.
Articles of Interest
UK and Belgium Sign Memorandum of Understanding on Energy Cooperation
The UK and Belgium have signed a memorandum of understanding (MOU) to work closely on the path towards decarbonisation and future energy interconnection.
On the 23rd of February the United Kingdom's Minister for Energy Greg Hands and Belgium's Minister for Energy Tinne Van der Straeten signed an agreement on energy cooperation yesterday.
This memorandum of understanding deepens the UK and Belgium's bilateral relationship and enables closer working on important energy priorities including:
multipurpose electricity interconnection
offshore wind
low carbon hydrogen
carbon capture, usage and storage (CCUS)
UK Minister for Energy, Greg Hands said:
I'm pleased to be able to agree today even greater cooperation with our neighbours in Belgium on electricity interconnection.
We already have a longstanding energy relationship and this agreement will strengthen our joint energy security and reduce our exposure to global energy prices.
Access the full article.
Is Saudi Arabia's 100-mile Eco-City to Good to be True?
Glow-in-the dark beaches. Billions of trees planted in a country dominated by the desert. Levitating trains. A fake moon. A car-free, carbon-free city built in a straight line over 100 miles long in the desert. These are some of the plans for Neom – a futuristic eco-city that is part of Saudi Arabia's pivot to go green. But is it all too good to be true?
Neom claims to be a "blueprint for tomorrow in which humanity progresses without compromise to the health of the planet". It's a $500bn (£366bn) project, part of Saudi Arabia's Vision 2030 plan to wean the country off oil – the industry that made it rich.
Covering a total area of over 26,500 sq-km (10,230 sq-miles) – larger than Kuwait or Israel – Neom will, developers claim, exist entirely outside the confines of the current Saudi judicial system, governed by an autonomous legal system that will be drafted up by investors.
Ali Shihabi, a former banker now on Neom's advisory board, says the mega-territory will include a 170km (105m) long city, called The Line, which will run in a straight line through the desert. Critics accuse the Saudi Crown Prince Mohammed Bin Salman, the driving force behind Neom, of greenwashing – making grand promises about the environment to distract from reality.
Access the full article.
Global Warming and Land Use Change to drive more Extreme Wildfires
Extreme wildfires are set to become more frequent, increasing by around 50% by the end of this century, according to a new UN report. The report finds there's an elevated risk in the Arctic and other regions previously unaffected by fires.
The scientists define extreme fires as extraordinary conflagrations that occur roughly once in a hundred years. Researchers say that rising temperatures and changes to the way we use land will drive the increase. The new study calls for a radical reallocation of financial resources from fighting fires to prevention.
The scientists from the UN Environment Programme (UNEP) say that large fires that burn for weeks are already becoming hotter and burning longer in many parts of the planet where wildfires have always occurred. But they are now beginning to flare up in remote northern areas, in drying peatlands and on thawing permafrost.
Access the full article.
Fines and Prosecutions
Landowner Fined for Obstructing and Abusing Environment Agency Officers.
An Individual , of Bishop Auckland, appeared at Peterlee Magistrates' Court on Tuesday 22 February where he pleaded guilty to four offences brought forward.
These charges included failing to allow an inspection by Environment Agency officers and causing them alarm and distress through threatening behaviour and abusive words.
He was fined a total of £320 for the offences and ordered to pay legal costs and a victim surcharge amounting to a total of £931.
The Prosecuting solicitor for the Environment Agency told the court that on Tuesday 27 April 2021, two Environment Agency officers attended Beckfield Stables in response to information received regarding burning waste at the site.
The individual confronted the attending Environment Agency officers, using foul language and threatening behaviour, which forced both officers to leave.
Access the full article.
Waste Criminal Fined £2,400 after Illegally Depositing Waste on Private Land in London
The Environment Agency has successfully prosecuted an induvial, who was fined £2,400 and ordered to pay £1,500 costs and a £48 victims' surcharge at Lavender Hill Magistrates Court.
The man pleaded guilty to knowingly causing waste to be unlawfully deposited on land off Herringham Way in Charlton, Telcon Way in Greenwich, Pensbury Place in Lambeth and at Bianca Road in Peckham.
Between October 2019 and December 2019, a Ford Transit tipper, was used to illegally deposit mixed waste. Through footage taken by members of the public and CCTV footage, Mr Ward's vehicle was spotted illegally depositing the waste at Herringham Way, Telcon Way, Pensbury Place and Bianca Road.
The case is part of a series of prosecutions resulting from the Environment Agency's major investigation into waste crime in London, Operation Angola. The Environment Agency is targeting waste criminals who break into empty sites and illegally fill them with waste.
Access the full article.
Online Learning and Events
IGPP: Energy and Sustainability in the Public Sector
Date: Tuesday 26th April 2022
Time: 09:00AM – 16:30PM
Location: Virtual
Back in April, the UK government announced it will set the world's most ambitious climate change target into law to reduce emissions by 78% by 2035 compared to 1990 levels. This alongside the far-reaching implications for everyone following decisions made at COP26, makes this an extremely timely event.
This event will look at how far the public sector has come in terms of advancing the energy and sustainability agenda. Hear from key policymakers and gain the most up-to-date information on government policy and implementation goals.