The Solar Impulse Foundation has reached 1000 Solutions, and CENTAUR® made the list!
13 April 2021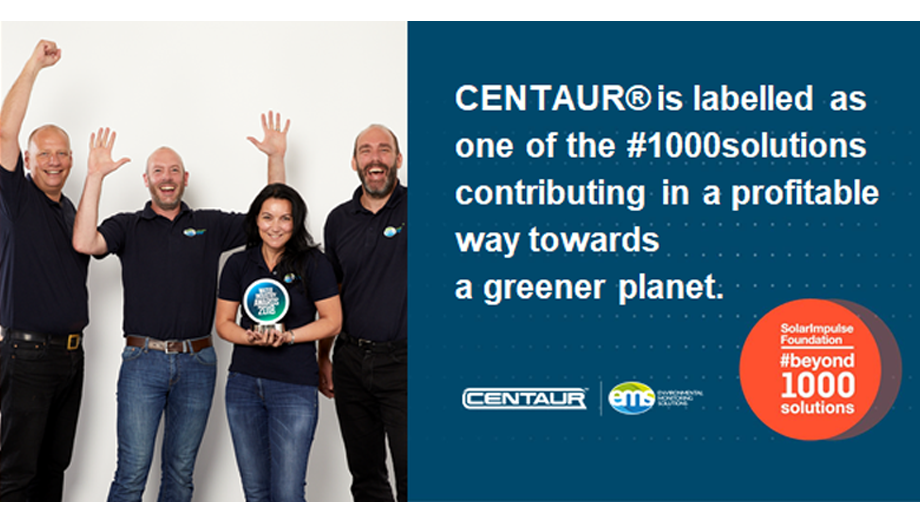 What is the Solar Impulse Foundation?
Five years ago, a man called Bertrand Piccard flew around the world in a solar-powered airplane. This achievement demonstrated what could be accomplished by clean technologies thus triggering the Solar Impulse Foundation to be created. The goal of the Solar Impulse Foundation is to accelerate the adoption of clean technologies. It identifies, assesses, and labels solutions that are able to protect the environment in a financially profitable way.
#Beyond1000Solutions
The challenge was to select 1000 solutions that protected the environment in a profitable way. The foundation has now achieved this and we are delighted to announce that our very own CENTAUR® received one of these labels in November 2019.
These labels are an award for clean and profitable solutions. They are assessed by independent experts and act as a credible marker of quality to decision-makers.
What is CENTAUR®?
CENTAUR® uses artificial intelligence to reduce urban flood risk and CSO spills. It was born out of the need to reduce flooding in ever more crowded urban spaces. It was also in response to the compounding effects of climate change and more peaked storms and flash flooding. CENTAUR® utilises and boosts existing drainage network storage capacity by using a gate to control flow.
Reduces wastewater spill volume to rivers and water bodies by 90%
Reduces the number of pollution events in rivers and water bodies by 80%
Reduces overflow frequency by ~ 80%
Reduces peak flows by up to 40%
CENTAUR® was initially developed by a consortium of universities, water companies and technology SME's under a €3.5m EU Horizon 2020 project.
You can read about CENTAUR®'s development journey on the CENTAUR® project page
Congratulations to the Solar Impulse Foundation team on reaching the 1000 milestone.