Earth Day 2021 – 'Restore Our Earth™'
22 April 2021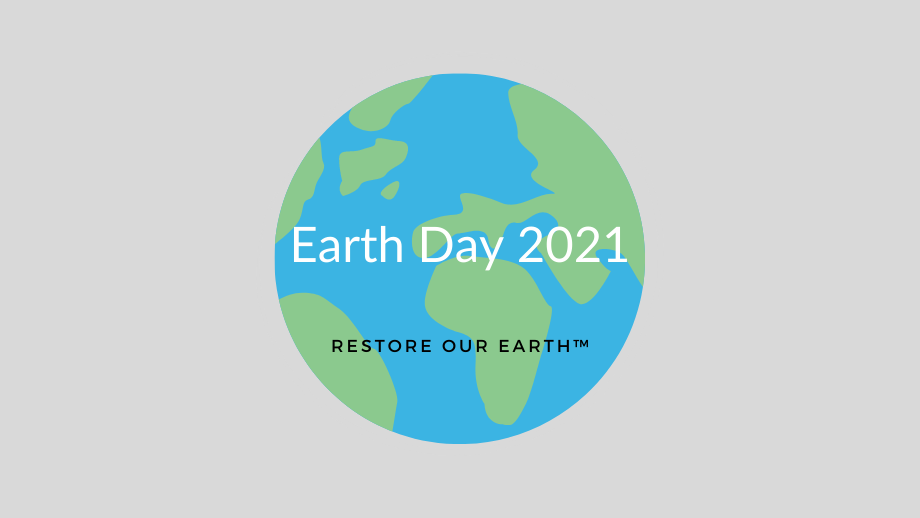 Today is Earth Day!
What does that mean?
Earth Day first launched in 1970 and now works with over 75,000 partners in over 192 countries all working towards driving positive action. The goal is to diversify, educate and activate the environmental movement across the world.
Climate change is occurring at an alarming rate but we have the ability to make a difference. The need to come together as a global community has never been more important.
The theme for this year is 'Restore Our Earth™' and focuses on emerging green technologies, innovative thinking, and natural processes that have the potential to support restoring natural ecosystems. This an important movement in the repair and restoration of our planet. Looking after the earth is important, not only from an environmental point of view but for jobs, health, and survival too.
Earth Day have outlined the five pillars to 'Restore our Earth™' and you can find out more from clicking the links below.
The Canopy
Project™


Food and Environment


The Great Global Cleanup™

Climate
Literacy

Global Earth Challenge™

Aiming to improve the shared environment by planting trees across the globe.
Highlighting how different people and institutions can make an impact with their foodprint.
An global effort to clean up the Earth. You can organise your own clean up and log it on the map.
The goal is to ensure students across the world benefit from high-quality education on the environment.
A citizen science initiative to engage millions of people.
Learn more
Learn more

Learn more

Learn more
Learn more
If you want to find out how you can help, our #EarthDay blog from last year details a number of changes you can make to help towards addressing our climate challenge.