EMS Shortlisted in two Categories at the UK Energy Innovation Awards 2019
1 August 2019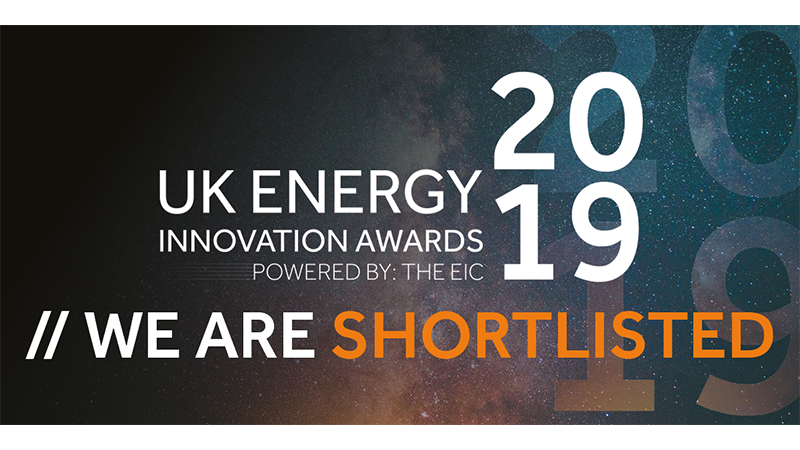 The UK Energy Innovation Awards 2019 are set to take place on the 26th September at the Titanic Hotel in Liverpool. There will be 12 different categories awarded throughout the evening and EMS Smart Wastewater products have been shortlisted for two of these.
We have been shortlisted for 'Best Water Utility Improvement' with SMART Sewer™ and 'Best Innovation – Water' with CENTAUR™.
The ceremony is set to bring together over 300 industry leaders to commend technologies that are aiding the transformation of our utility systems and to accelerate towards a more sustainable future.
We are thrilled that our Smart Wastewater products have been recognised.
In addition to attending the awards ceremony, we will be showcasing CENTAUR™, SMART Sewer™and our other products at the Innovation Safari beforehand and our Managing Director, Professor Pete Skipworth, will be presenting on our Smart Wastewater products.
CENTAUR™ is an award-winning, autonomous system for local urban flood risk reduction that utilises untapped sewer capacity. A gate controls flow driven by an artificial intelligence (AI) algorithm which analyses local level data. CENTAUR™ can also be used for limiting CSO spills, managing flows into energy-intensive assets, and as a complementary solution to work in harmony with green infrastructure and to reduce the size of new storage and attenuation schemes and accompanying capital investment.
CENTAUR™ was born out of the need to reduce flooding (or create extra network capacity) in ever more crowded urban spaces. It was also developed in response to the compounding effects of climate change and more intense storms and flash-flooding problems.
SMART Sewer™ is an online monitoring system that autonomously detects sewer blockages before they result in flooding to people's homes and other spaces. The system is deployed in high risk areas enabling optimisation of sewer cleaning and blockage removal. This means a reduction in repeat blockages, internal and external flooding and pollution events, and reduced operational response and cleaning requirements. The development of SMART Sewer™ was part funded by Innovate UK.
Here you can find a full list of the UK Energy Innovation Awards 2019 nominees.
Good luck to everyone shortlisted!