Fortnightly Bulletin – 21st March 2022
22 March 2022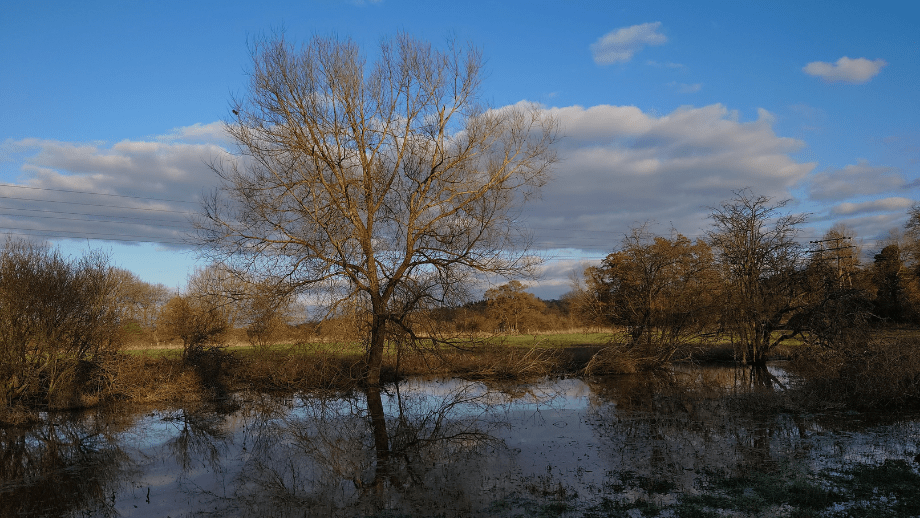 Guidance
Packaging Waste: Apply to be an Accredited Reprocess or Exporter
This guidance details how to apply for accreditation, comply with your accreditation and outlines packaging waste technical information.
Accredited reprocessors or exporters recycle packaging waste discarded by UK businesses and households, generate electronic packaging recycling notes (ePRNs) and electronic packaging export recycling notes (ePERNs), also known as evidence notes.
Packaging producers, or packaging producer compliance schemes (PCSs) on behalf of their members, obtain ePRNs and ePERNs to meet their recycling obligations. The notes are evidence they have met their recycling obligation.
Read more on this guidance.
SR2021 No 15: storage and mechanical treatment of waste paper, cardboard and plastic recovery
This permit allows a named operator to store, or store and treat waste paper, cardboard and plastic providing they can meet the rules.
The charges for applying for this standard rules permit are:
£3,926 for a new standard rules permit application
£1,178 for a minor variation to the permit
£2,529 to transfer the permit
£2,356 to surrender the permit
There is also an annual subsistence charge of £5,794 for the standard rules permit.
You cannot apply for this permit online yet.
Read more on this updated guidance.
SR2021 No 12: Vehicle storage, depollution and dismantling (authorised treatment) treatment
You can apply for this standard rules permit if:
your activity meets the rules set out in the permit
you can manage the potential risks as set out in the generic risk assessment
In the permit:
schedule 1 lists the permitted waste types
schedule 2 sets out the requirements for site plans and maps – we have provided additional guidance on what we expect these plans to cover
schedule 3 sets out the fire prevention plan
Read more about applying for a permit.
Articles of Interest
Australia climate change: Court overturns teenagers' case against minister
The Australian government has won an appeal against a ruling that it has a duty of care to protect children from harm caused by climate change.
Last year, eight teenagers and an 87-year-old nun convinced a court that the government had a legal duty to children when assessing fossil fuel projects. The decision was hailed as a world first, but it has been successfully challenged by the environment minister.
The teenagers could still take the case to Australia's highest court.
"Today's ruling leaves us devastated, but it will not deter us in our flight for climate justice," said 17-year-old Anjali Sharma, in a statement released by their lawyers.
Three judges in the Federal Court of Australia unanimously sided with Environment Minister Sussan Ley on Tuesday, but their list of reasons differed. Chief Justice James Allsop said he thought elected officials should decide policy matters, but noted there was "no dispute" in the case that climate change itself caused harm.
Read this article in full.
The neighbourhood leading a green energy revolution
An ambitious target of using hydrogen to partly power homes in the UK within three years has been set by the National Grid, the BBC has learned. On the east coast of Scotland, a small neighbourhood is playing a key role in this energy revolution.
From next year, about 300 homes in Buckhaven, and Methil, in the area of Levenmouth, will be powered by green hydrogen gas in a project called H100. Customers will be offered free hydrogen-ready boilers and cookers in the scheme, which will initially last five and a half years.
For the first time in its history, the National Grid (NG) plans to use something other than natural gas in its distribution network and start blending hydrogen with natural gas in the next three years.
The £28m project, partly funded by the Office of Gas and Electricity Markets (OFGEM), has the capability to be expanded to 1,000 homes from the same turbine.
Read this article in full.
Wales sewage dumping soars to 105,000 recorded incidents
There should be tighter measures to prevent sewage being pumped into rivers after 105,000 spills were recorded in Wales in 2020, according to a report.
The Senedd's climate change committee report also said the true figure may be much higher as not all spills were recorded by monitors, or were legal.
Committee chairman Llyr Gruffydd MS said: "The public is rightly outraged by what it is witnessing."
The Welsh government said it would look at the report and its recommendations.
Read this article in full.
Fines and Prosecutions
Lincolnshire man guilty of exposing public to asbestos gets prison term
A court heard that between 2017 and 2019, an individual acted as a de facto director of Lincs Demolition Ltd in securing lucrative jobs. He was able to do so by marketing himself as a registered asbestos-removal specialist.
The individual had customers in Abingdon, Doncaster, Melton Mowbray, Nottinghamshire, Stockport, Stourbridge and Wellingborough.
When disturbed, asbestos is a hazardous substance and carcinogenic, something the man knew, but he also claimed to be registered with the Environment Agency. He was neither a specialist or registered.
Having duped his customers, waste asbestos was stashed in hired storage containers in Welbourn, Lincolnshire, just 200 metres from a school and close to a Girl Guide centre.
Read this article in full.
Warning over £50,000 fines after huge fly-tips in Nottinghamshire
Two people have been prosecuted for fly- tipping and 44 fixed penalty notices have been issued for rubbish dumped in part of Nottinghamshire. The notices have been issued by Newark and Sherwood District Council.
Of those 44 notices, 28 have been for fly tipping and three have been for vehicles abandoned. These figures are for the months of January and February 2022. The local authority's aim to crack down on environmental offences and residents are urged to be cautious when using third parties to dispose of their waste.
Conservative councillor Roger Jackson, chair of Newark and Sherwood District Council's leisure and environment committee, said: "Environmental offences are a stain on our community. Our teams are constantly working to remove any fly-tips and abandoned vehicles while ensuring perpetrators are issued with the rightly deserved punishment in an attempt to discourage repeat offending and to act as a deterrent for others who may be tempted to do the same.
Read this article in full.
Online Learning and Events
Methane Emissions revealed from space: Ask the experts
Date: Tuesday 29th March 2022
Time: 10:00AM – 11:15AM
Location: Virtual
The webinar will cover the data journey from satellite to emissions information for reporting and informing climate action.  Attendees can speak directly with leading Earth observation scientific and industry experts. 
The event will be chaired by Ben Goodwin, Head of Policy at IEMA.
This webinar is intended to appeal to environmental, policy and finance practitioners, climate services providers, government (national, regional, or local), private sector organisations, funders, and others tasked with, or involved in, emissions reporting and intervention monitoring .
Responsible Business Europe 2022
Date: Wednesday 8th June 2022
Time: 09:00AM – 17:00PM
Location: Virtual
Hosted by Reuters, Responsible Business Europe 2022 helps to deliver a commercially successful transition that ensures your whole business, and value chain, is aligned with a 1.5C pathway, that investments are made in the areas that scale impact and bring new innovations to market, that take stated promises into both immediate and long-term actions, and that key stakeholders understand and trust your ambition. Discount available for IEMA members.