Fortnightly Bulletin – 4th April 2022
4 April 2022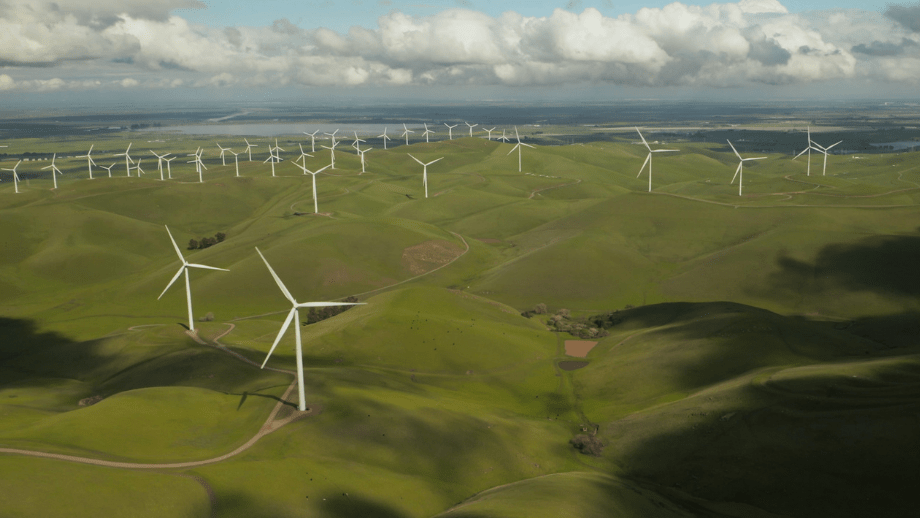 Dates for the Diary
6th April 2022
The Companies (Strategic Report) (Climate-related Financial Disclosure) Regulations 2021 will require climate-related financial disclosures by various types of larger companies with more than 500 employees.
Disclosures will be required to be submitted for the first financial year beginning on or after 6th April 2022. These disclosures should follow the recommendations of the Task-Force on Climate-related Financial Disclosures (TCFD) framework.
The Companies (Strategic Report) (Climate-related Financial Disclosure) Regulations 2021

Legal Updates
Finance Act 2022: Section 83: Landfill Tax
Landfill Tax was introduced in 1996 to encourage waste producers and the waste management industry to switch to more sustainable alternatives for disposing of waste material through increasing the cost of waste disposal at landfills.
Lower rate of tax applies to less polluting qualifying materials listed in two treasury orders.
Section 83 of the Finance Act 2022 has increased the rates of landfill tax in England and Northern Ireland from the 1st April 2022.
For disposals to landfill in England and Northern Ireland:
The standard rate of landfill tax increases to £98.60 per tonne.
The lower rate of landfill tax increases to £3.15 per tonne
Guidance
Landfill and deposit of recovery: aftercare and permit recovery
This guide is for operators of permitted landfill sites or deposit for recovery activities. It tells you what to do during the aftercare phase. It also tells you what information you need to send the Environment Agency to support an application to surrender your permit.
There's related guidance for:
Read more on this updated guidance.
Waste electrical and electronic equipment (WEEE) public registers
This guidance gives updates on the latest registers of EEE producers, approved exporters and approved authorised treatment facilities. This guidance also provides a list of WEEE producer compliance schemes and their contact details.
Read more on this updated guidance.
Workplace Charging Scheme: guidance for installers
The Workplace Charging Scheme (WCS) is a voucher-based scheme that provides eligible applicants with support towards the upfront costs of the purchase and installation of electric vehicle (EV) charge points. After an applicant applies, installers claim the grant on their behalf.
The scheme is run by the Office for Zero Emission Vehicles (OZEV) and administered by the Driver and Vehicle Licensing Agency (DVLA). It is available in England, Wales, Scotland and Northern Ireland, but not in the Channel Islands or Isle of Man.
Read more on this guidance.
Articles of Interest
Wind and Solar reach Milestone as Demand Surges
Wind and solar generated 10% of global electricity for the first time in 2021, a new analysis shows.
Fifty countries get more than a tenth of their power from wind and solar sources, according to research from Ember, a climate and energy think tank.
As the world's economies rebounded from the Covid-19 pandemic in 2021, demand for energy soared.
Demand for electricity grew at a record pace. This saw a surge in coal power, rising at the fastest rate since 1985.
The fastest switching to wind and solar took place in the Netherlands, Australia, and Vietnam. All three have moved a tenth of their electricity demand from fossil fuels to green sources in the last two years.
"The Netherlands is a great example of a more northern latitude country proving that it's not just where the Sun shines, it's also about having the right policy environment that makes the big difference in whether solar takes off," said Hannah Broadbent from Ember.
Read the full article.
UK to Reward Green Farming Practices as Costs Surge
The UK government will pay farmers in England to use greener fertilisers as global economic shocks send crop-growing costs soaring. A spike in gas prices has left British food producers facing surging costs for fertilisers, fuel and animal feed.
The industry has warned this could lead to food shortages. To help with costs, ministers are expected to set out cash incentives on Wednesday, aimed at farmers who move away from gas-dependent fertilisers.
"The significant rise in the cost of fertiliser is a reminder that we need to reduce our dependence on manufacturing processes dependent on gas," Environment Secretary George Eustice said.
Read the full article.
Electric Car Charge Points to Overtake Fuel Pumps
Under the plans, operators will have to ensure drivers can compare prices and pay by contactless card.
But the RAC said the Charge Point target "might sound impressive", but it is concerned the number is "not going to be sufficient" for growing demand.
The UK currently has 30,000 public electric vehicle charging points. The Department for Transport (DfT) said the number of charge points by the end of the decade would be the equivalent to almost five times the number of fuel pumps on UK roads today. It said the £500m scheme would include £450m to boost public charging stations and on-street charging for people without driveways.
Read the full article.
Fines and Prosecutions
Three Alston Men Given Big Fines Over Illegal Waste Site
Hefty fines and costs have been handed to three men who flouted waste control regulations at sites in the Alston area.
Three males all pleaded guilty to offences which involved them breaching strict environmental regulations designed to control waste disposal. The prosecution was brought by the Environment Agency. At Carlisle's Rickergate court, barrister Rosalind Emsley-Smith outlined the offences, which involved vast amounts of unsightly waste being stored – and at times burned – at four separate sites in the Alston area.
At one of the sites in 2018 investigators found:
Numerous old vehicles and old caravans.
General waste and six full skips of mixed household and construction waste.
100 tonnes of brick, rubble, stone and concrete (inert waste).
A skip full of burned metal waste – including an ironing board and metal mattress springs.
Investigators also found timbers, plastics, cardboard, carpets, wooden window frames, plastic guttering, plastic pipe, black plastic bags as well as foundry waste, mouldings, castings, glass bottles, plumbing, metal, insulation materials and manure.
Read more on this prosecution.
Ashford's Environmental Enforcement Team Investigate more than 70 Fly-Tipping Cases
Ashford's Environmental Enforcement Team has investigated more than 70 suspected cases of fly-tipping since the turn of the year, with three more people hit with fixed penalty notices in recent weeks.
Ashford Borough Council takes the illegal dumping of waste very seriously and will issue fines against offenders and car owners involved in fly-tipping. Householders have a duty of care to ensure that they dispose of their household waste correctly.
If you are caught fly-tipping using a vehicle then the registered keeper is liable and fines will be served.
Read the full article.
Online Learning and Events
Green Jobs and Apprenticeships Digital Conference
19th of May 2022 // 09.00 – 13.00
The UK Government is working towards the creation of 2 million green jobs by 2030, enabling a greener economic recovery and achieving net zero by 2050. Are we ready to create and deliver green jobs and apprenticeships?
Join Westminster Insight's Green Jobs and Apprenticeships Digital Conference to hear from the Chairs of the Green Jobs Taskforce and the Green Apprenticeships Advisory Panel for BEIS. IEMA's Martin Baxter and Ben Goodwin will be speaking.
Environment Act – Government Proposals for Setting Legally Binding Targets
6th of April 2022 // 12.30 – 13.30
This webinar outlines the Government's proposals for long-term legally-binding environmental targets for resource efficiency and waste, air quality, water and biodiversity.
It is relevant for people working on corporate sustainability, environmental management and impact assessment in the public and private sectors.