Fortnightly Bulletin – 5th January 2022
5 January 2022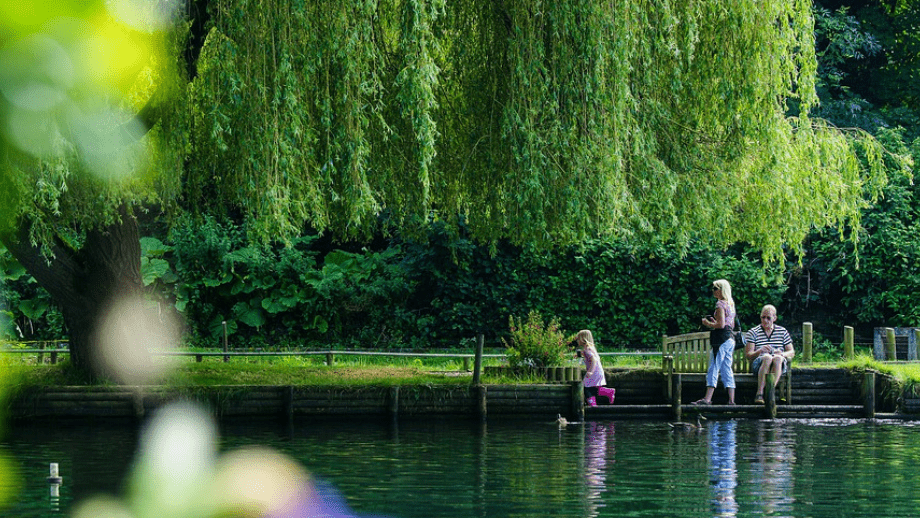 Legal Updates
Water Environment Amendment Regulations 2021 (Scotland)
These regulations amend the Water Environment Regulations 2011 (Scotland), updating various general binding rules on discharges.
Rules are added on the management of silage, slurry and liquid digestate. One rule was split into four concerning run-off to surface water from a range of sources, including from smaller construction sites.
Read more on this updated legislation.
Guidance
Water Management: Abstract or Impound Water
If you abstract or impound water or plan to do so, you may need to apply for an abstraction or impounding licence.
Taking water from a surface source (such as a river, stream or canal) or from an underground source is called abstraction. If you plan to take more than 20 cubic metres a day, you are likely to need an abstraction licence from the Environment Agency.
The guidance has been updated to provide further advice regarding the safe passage of eel species.
Read more on this updated guidance.
Climate change umbrella agreement for the sawmills sector
This is a legal document for the sector association and outlines their obligations in the Climate Change Agreements (CCA) scheme. The guidance has been updated by BEIS as of January 2022 to amend the terms and conditions and the sector commitment set out in the umbrella agreement, including a fifth target period.
Read more on this updated guidance.
Articles of Interest
UK Government Announces Major Expansion of Heat Networks in Latest Step to Power Homes with Green Energy
UK homes, university residences and public buildings will benefit from cleaner, more affordable heat and energy, thanks to £19 million government funding announced to further expand Great Britain's network of low carbon heating.
The £19 million investment will go towards setting up 5 new heat networks, 2 in Bristol, and 3 across Liverpool, London and Worthing, providing households and workplaces with more affordable, reliable heating that offers a low-carbon, more cost-effective alternative to installing individual, energy-intensive, heating solutions such as gas boilers.
Small Businesses to deliver a green Christmas this festive season
The UK's small business community is seeing first-hand that taking action on climate change will not only help protect the planet, but also help their businesses to grow. This festive season, a record number of UK small businesses placed sustainability at the heart of their business models, attracting new customers and driving growth in favour of a sustainable Christmas.
From sustainable skincare products to high-tech electric race-karts, small businesses across the country are making important changes to lower their carbon footprint, increase consumer confidence, choice and value for money and help meet the UK's target of becoming net zero by 2050.
Funding helps UK Distilleries fuel a greener future
£11.3 million funding to help UK distilleries ditch fossil fuels and develop low carbon heating systems that will make production processes greener. Hydrogen and biogas will power whisky and spirit producers across the country following a cash boost of more than £11 million from the UK government, driving forward plans to create low-carbon green distilleries.
The distilleries sector has the potential to cut carbon emissions by half a million tonnes every year – equivalent to emissions from powering more than 60,000 homes or taking around 100,000 cars off of the road. Supported through the Net Zero Innovation Portfolio, the winners are being announced today in the wake of the UK hosting the COP26 UN Climate Change summit in Glasgow earlier this month.
Fines and Prosecutions
North East waste boss ordered to repay £800,000
The director of a North East waste company was sentenced on Wednesday 24 November at Teesside Crown Court after pleading guilty to waste offences.
The company, now in liquidation, which operated in Stockton on Tees, Cleveland, was found to have engaged in criminal activity between June 2014 and February 2016, by mis-describing waste it deposited at landfill for significant financial gain.
Online learning and events
Net Zero and a Sustainable Future
The carbon cycle in the soil, and the protection of the land, are at the centre of the paradigm shift and are crucial factors in the fight against climate change. This talk will discuss the potential role of soil carbon in the journey to Net Zero and the wider co-benefits which can be achieved through sustainable soil and land management and stewardship.
How Can We Enable a Just, Secure and Sustainable Energy Transition?
In this Sustainability Delivery Group Expert Talk, we will explore what energy transition is and the key drivers behind this change. We will consider its relevance for and perspectives from a number of stakeholders, and discuss challenges for implementation.