MANTIS featured in "UN 75: Sustainable Engineering in Action"
26 November 2020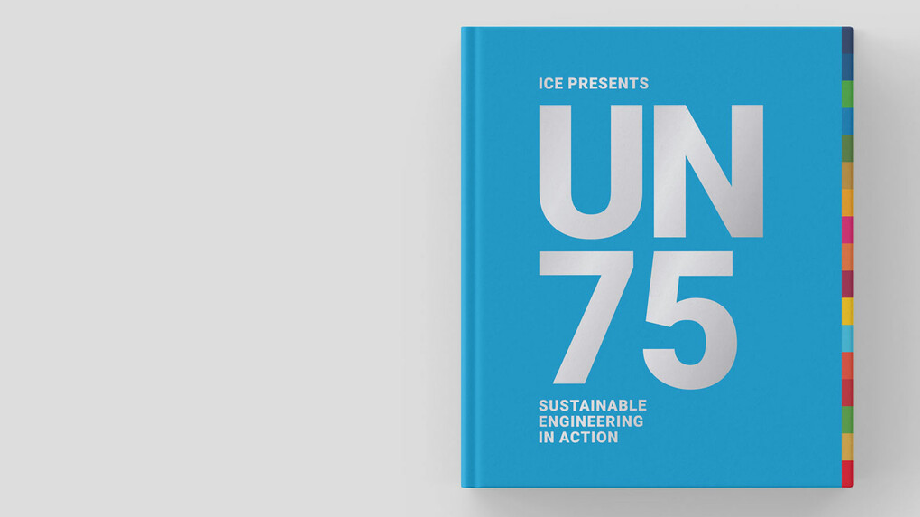 Innovation project MANTIS, pioneered by EMS and Leeds Beckett University, has been featured in a book to celebrate 75 years of the United Nations.
---
EMS' Managing Director, Professor Peter Skipworth, and Dr Andrew Swan from Leeds Beckett University contributed an article on MANTIS (Monitoring and Analytics To Improve Service) to the UN 75 landmark publication.
The book, titled UN75: Sustainable Engineering in Action, was launched by the Institution of Civil Engineers (ICE UK) on the 16th of November 2020. It celebrates 75 years of the United Nations (UN) and the progress in engineering sustainability during this time. This publication highlights the impact engineering has had on human rights, health and sanitation and urban growth, among other vital areas. It also emphasises how the ICE and UN share commitment in shaping a better future, addressing challenges that lie ahead which are informed by the UN's Sustainable Development Goals (SDGs). MANTIS supports a number of SDGs making it an interesting fit for this book.
MANTIS is a low-cost, low-power remote online monitoring technology which attaches to hand pumps in the Global South. The innovative technology alerts pump operators to inefficient, broken pumps enabling rapid repairs and consequently contributing to improved access to safe drinking water.
MANTIS units have already been deployed to monitor hand water pumps in Sierra Leone and The Gambia. The project has recently been awarded funding through Innovate UKs Phase 1 Global Challenges Research Fund (GCRF) to assess transferring MANTIS to the Indian Subcontinent.