Pete and Lucy take on the Sheffield Half Marathon to raise money for SCCCC.
6 July 2021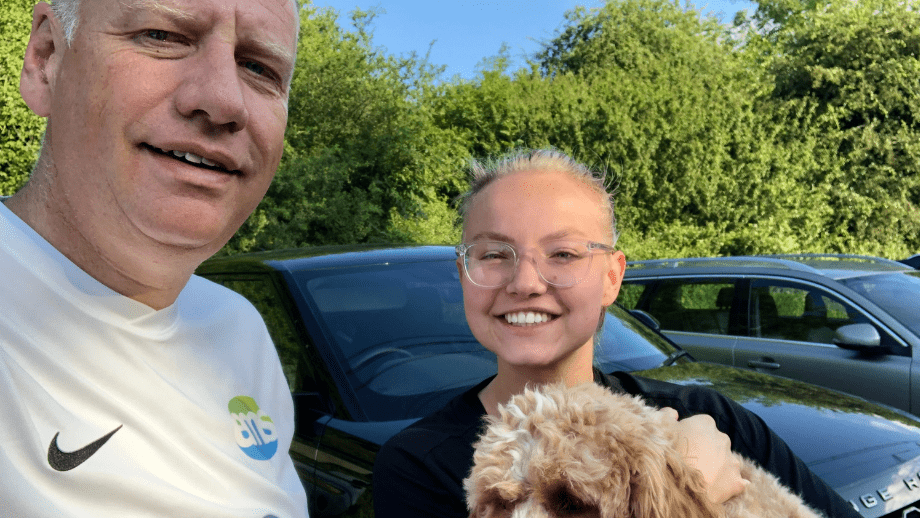 EMS' Managing Director Prof Pete Skipworth, and Accounts Assistant, Lucy Skipworth, are taking on the Sheffield Half Marathon in September. They are hoping to raise a four-figure sum for Sheffield charity, Sheffield Churches Council for Community Care (SCCCC), who are on the front line of helping isolated, older people in the city,
Pete has been an SCCCC trustee for four years and his family have already raised around £5,000 for the cause. Seeing the plight of his own older relatives is what prompted him to lend his support.
Pete said: "I knew the charity's Chief Executive from a fund-raising committee we were on for another good cause. Looking after older relatives and seeing first-hand the difficulties people in their later years experience, especially if they are on their own, is what motivated me to help in this way.
"I think that Sheffield people should be helping the older and more vulnerable members of their community – after all, we're standing on the shoulders of all those who came before us. Older people can become a forgotten part of our community, but they may well be the people that need the most help.
"I decided to sign-up to the half marathon because my daughter wanted to do it. Although she regularly takes part in Park Runs, she's keen to do other events and has never run a half marathon before. I last completed the Sheffield Half Marathon about three years ago."
What does SCCCC do?
SCCCC has been supporting isolated, older people across Sheffield for more than 50 years. It thrives on its strong community links and works alongside the Sheffield City Council, local NHS bodies and all church denominations to achieve its mission of improving the wellbeing of older people in the city.

The charity's flagship 'Good Neighbour Scheme' offers an anti-loneliness service to over 65s who are referred by health agencies, care teams or relatives. Social visits, welfare checks, telephone support all form part of the scheme. Other initiatives include support for people after they've been discharged from hospital and help for people who've been taken to hospital but have no family around to support them.
The EMS team will be cheering Pete and Lucy on every step of the way. To contribute to Pete and Lucy's challenge, visit their fundraising page here:
https://uk.virginmoneygiving.com/fundraiser-display/showROFundraiserPage?userUrl=LucySkipworth&pageUrl=1
Or for more information about SCCCC or to donate, visit www.scccc.co.uk/donate