Team EMS Complete Tough Mudder
28 July 2018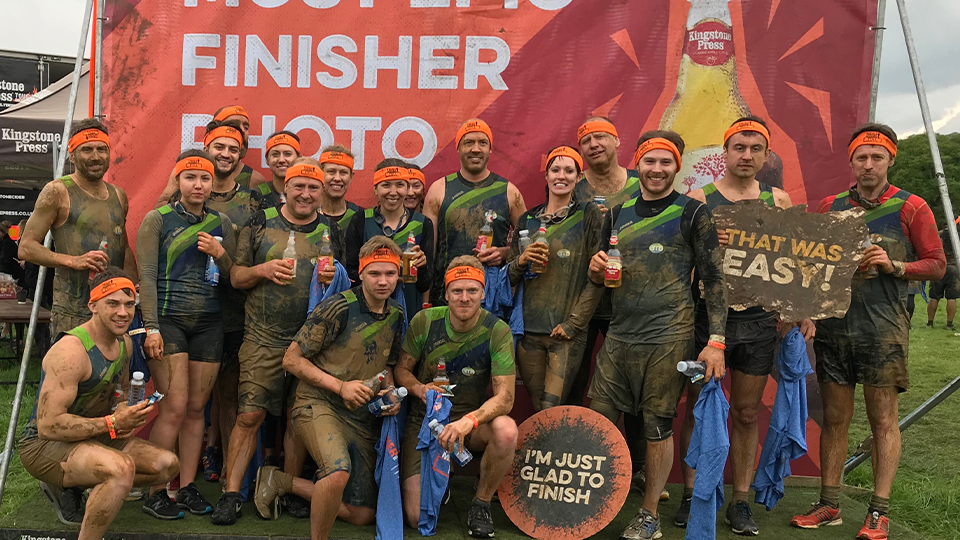 Massive congratulations to Team EMS, who completed 10 miles of mud and challenging obstacles in the full Tough Mudder race in May.
This event pushed the EMS team out of their comfort zone, testing both their mental and physical stamina. Pulling through with grit, determination and teamwork, everyone made it across the finish line (with only a few bruises, mild brain freeze and a new orange headband to show).
A fantastic achievement and a huge well done to all who participated!