E-Waste: Why Exactly is it Harmful?
6 August 2021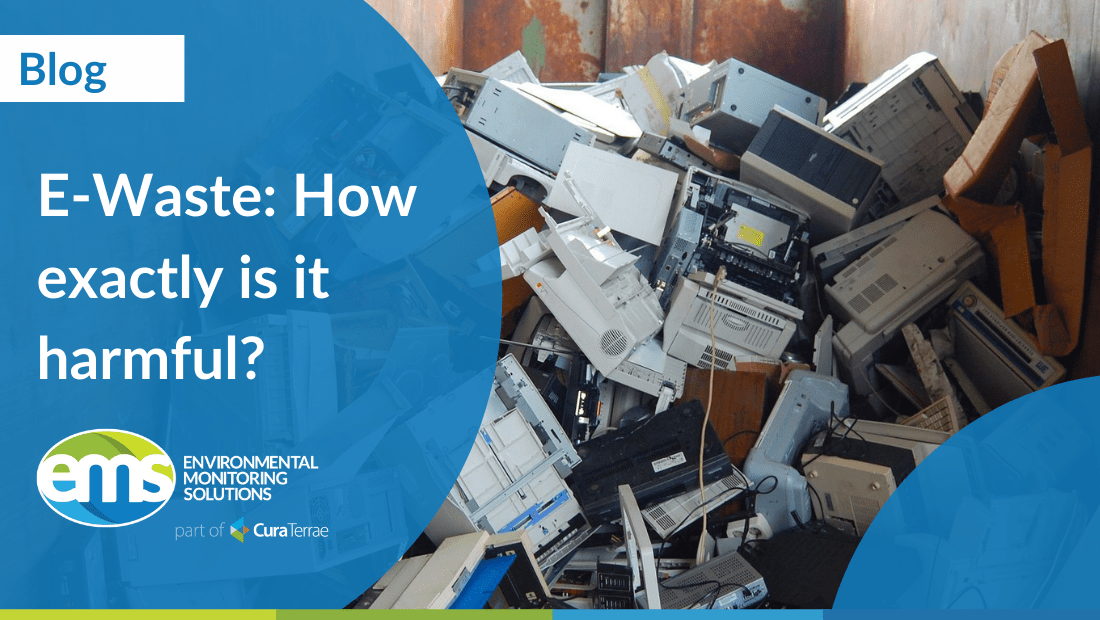 Electronic waste (otherwise known as "E-waste") is any waste coming from broken or damaged electronic goods that we discard. This includes discarded smartphones, tablets, computers, headphones and household appliances. The UK is currently one of the largest producers of household e-waste in the world (NHM).
Why is E-Waste a problem?
Discarded smartphones equated to 50 million tons of waste in 2019 alone. They also contribute to approximately 10% of e-waste globally. Along with this, the total annual carbon footprint of manufacturing mobile phones is equal to at least the annual carbon emissions of a small country (World Economic Forum).
Toxic materials are often present in e-waste and these can seep into groundwater from improperly disposed of e-waste in landfill, or be burned releasing fine particles, damaging human health.
So what can we do?
As smartphones produce 85-95% of their emissions in the production phase, we should try to extend smartphone lifespan and therefore reduce e-waste by doing the following:
· Charging our phones at 75%, as little and often is better for the battery than regularly charging from 0 to 100%
· Using a sturdy case and screen protector to prevent damage
· Managing RAM – having too many apps open can slow your phone down and may tempt you to prematurely upgrade your phone (Lifehack.org)
Repairing phones will conserve resources, but this can be hard due to planned obsolescence. This refers to how some technology, in particular smartphones, stop functioning after a certain number of years, as firms stop offering software updates.
Phones usually have 18 to 24-month contracts but these could become leases, where the phone is returned at the end of the contractual period. Raw materials could then be reclaimed and refurbished, extending their usage and minimising their environmental impact. Using deposit schemes could incentivise this.
Connectivity of everyday items
The increase in IoT (Internet of Things) technology will eventually cause an increase in discarded electronic goods.
Connectivity of everyday items is expected to accelerate the amount of E-Waste that we produce, as we are seeing an increase in connectivity between our phones and household objects such as refrigerators, washing machines, lighting and smart metering technology. Poor processing of e-waste can lead to adverse human health effects and environmental pollution, especially in developing countries.
However, under the EU's Circular Economy Action Plan, manufacturers have to make their goods repairable for at least ten years (repair.eu). In France, a "repairability index" has been introduced, aiming to inform consumers on how easy different electronic devices are to repair, which should give greater transparency (indicereparabilite.fr).
UK WEEE (waste electrical and electronic equipment) regulations require businesses to minimise waste arising from their electrical and electronic equipment products and promote their reuse, and they are obligated to ensure waste products are treated appropriately and that recycling targets for the waste materials are met. They are also required to design products to reduce material use to enhance reusability and recyclability. (gov.uk)
Incentivising repair
Financial initiatives such as tax incentives can be used to encourage appliance repair; this is currently in place in countries such as France and Austria. As this incentivises repair over replacement, more and more service providers could enter the market, providing higher levels of competition and reducing consumer costs. Self-repair, potential for repairability, and availability of spare parts could then increase.