---
Product Information
Highlights
Award-winning innovation - Water Industry Awards 2018
Solar Impulse Efficient Solution label
An Autonomous System which has a SENSE-THINK-ACT mode of operation and adapts to changing circumstances
Reduce hydraulic incapacity flood risk and prevent spills from CSO's
Control flows to pumping stations and wastewater treatment works
Much less costly and disruptive than capital-, space-intensive, engineering solutions
Can complement traditional approaches (e.g. storage tanks) and Green Infrastructure
Detail
What is CENTAUR® ?
CENTAUR® is an award-winning, intelligent, autonomous, localised system which utilises existing drainage network storage capacity. It can be used for urban flood risk reduction and CSO spill reduction, and other wastewater network challenges. The novel technology boosts sewer network capacity by using a gate to control the flow and optimally utilise latent storage capacity.
As well as autonomy, the system provides visibility via an internet dashboard and stores data for interrogation.
How does CENTAUR® work?
CENTAUR® is an Autonomous System which has a SENSE-THINK-ACT mode of operation.
Each CENTAUR® system involves the installation of water level sensors at key points (SENSE) within the sewer network. Level information is communicated using a proprietary radio protocol to the CENTAUR® Hub. The modular system uses Fuzzy Logic based Artificial Intelligence (THINK) to dynamically control (ACT) the pass forward flow for optimal use of network capacity.
How can CENTAUR® be used?
CENTAUR®'s key benefit is the creation of new handling capacity from existing infrastructure. This is created at low cost relative to alternative civil engineering enlargement schemes, and without the associated disruption. CENTAUR® is ideal in situations where space and capital are limited. Extra capacity can be targeted at reducing flood-risk, environmental impact and energy consumption. It results in a net reduction in risk rather than transferring the problem elsewhere.
CENTAUR® can also be used as a quickly-deployed mitigation measure up front of major schemes, offering interim protection.
CENTAUR® modelling tools
A specific CENTAUR® modelling capability is now available in Innovyze's Infoworks ICM integrated catchment modelling software. This enables the system to be modelled exactly as it operates in field situations, incorporating the same fuzzy logic control algorithm. This means implementations can be fully investigated prior to deployment within optioneering exercises. The same capability is also available in SWMM.
Site selection tools, which identify the most appropriate storage sites within the network to address a specific target site, are also available.
Read more about modelling CENTAUR® in InfoWorks ICM.
Origination
CENTAUR® was born out of the need to reduce flooding in ever more crowded urban spaces. It was also in response to the compounding effects of climate change and more peaked storms and flash flooding. It was subsequently understood that it could be applied to a range of network capacity related issues, including to CSO spill reduction.
CENTAUR® was initially developed by a consortium of universities, water companies and technology SME's under a €3.5m EU Horizon 2020 project.
You can read about CENTAUR®'s development journey on the CENTAUR® project page .
---
---
Recent Insights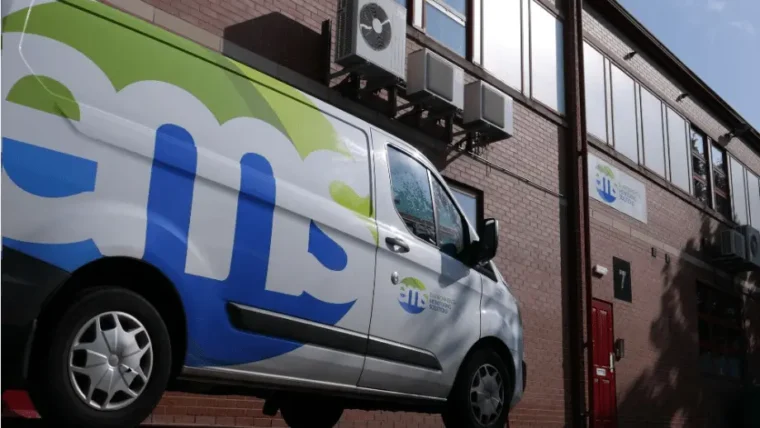 The Water Monitors that can simplify your adherence to the Environment Act 2021
Monitoring requirements for water companies under the Environment Act 2021 are likely to expand – at the moment, there are five parameters required by the Environment Act 2021.
---