CENTAUR™ reduces flood risk at World Heritage Site in Portugal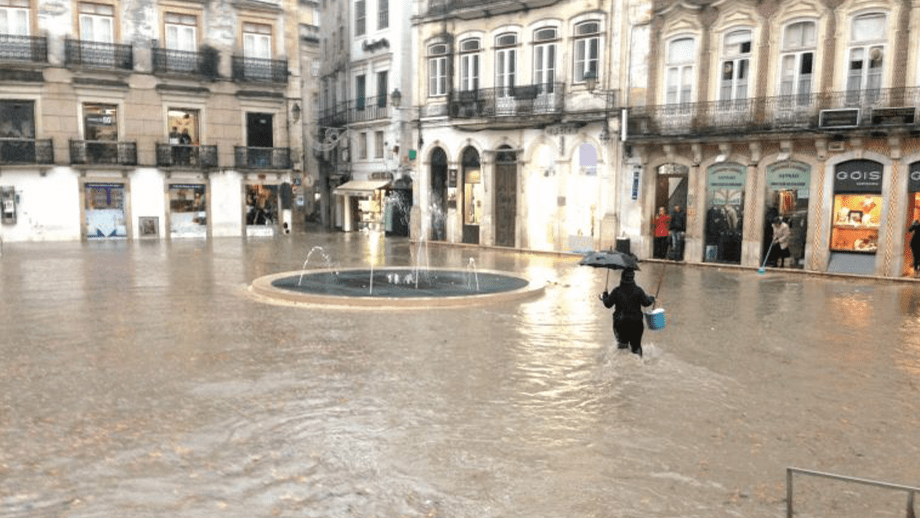 CENTAUR™ has been installed in the Coimbra wastewater network to intelligently control in-sewer flows. This has helped to minimise flood risk in the steep urban catchment, helping to protect the World Heritage Site and other downtown areas.
The Client
Águas de Coimbra are responsible for maintaining water supply and wastewater drainage in the Coimbra municipality. Their primary goal is to provide a high quality of service to their clients. They also aim to adopt innovative practices within the water sector.
Client Benefits
The deployment of CENTAUR™ in Coimbra, Portugal, has helped manage flood risk within the steep urban catchment, enabling the local water authority, Águas de Coimbra, to achieve better control of the wastewater network. This innovate solution has helped to minimise flooding in the area, consequently helping to protect a World Heritage Site.
Utilising existing storage capacity, this autonomous system uses an Artificial Intelligence algorithm based on Fuzzy Logic to analyse local level data within the wastewater network. A robust, modular communications system is then used to control a gate to intelligently manage flow and optimally use existing in-sewer storage during storms. The CENTAUR™ system has controlled flows flawlessly in around 50 storms in its first 6 months of deployment. It has reduced levels at the target site by around 30%.
The system in Coimbra has required no maintenance and had not experienced any system downtime since its installation.
The Challenges
Coimbra is a medium-sized city in the centre of Portugal. Set upon a steep urban catchment, it has repeated several flooding incidents in recent decades. The downtown area where important services and tourist attractions are located, including a World Heritage Site, is most affected. This zone is covered by the "Zona Central" catchment (total area of 1.5km2) and is predominantly made up of urban space. A level of control within the wastewater network was required to help Águas de Coimbra minimise this risk of urban flooding.
The Solution
CENTAUR™ is an intelligent autonomous system for local urban flood risk reduction. A CENTAUR™ gate controls flow using an intelligent algorithm based on Fuzzy Logic to effectively utilise untapped wastewater network capacity. Upstream of where the CENTAUR™ gate is installed in Coimbra is a large diameter combined sewer pipe which provides convenient available storage capacity.
The CENTAUR™ system was made operational in October 2017 and has been operating autonomously without failure since. Over 50 rainfall events have been managed in the first 6 months of deployment, where the rainfall has been large enough to cause CENTAUR™ gate to operate and the existing storage volume to be activated.
CENTAUR™ provided an ideal, innovative solution to aid Águas de Coimbra in reducing the risk of flooding in the centre of Coimbra. There are plans to add further CENTAUR™ systems in other areas of the network to further reduce flood risk and provide additional protection.
CENTAUR™ was developed by a consortium of universities, water companies and technology SME's. It is only through the combination of this expertise and through the use of world leading research facilities that this system has been realised.
This project has received funding from the European Union's Horizon 2020 research and innovation programme under grant agreement No. 641931.
Testimonial
The CENTAUR™ system has been successfully working in Coimbra, managing peak flows and reducing flood risk in an important area of the city. Through utilising existing storage capacity within the wastewater network, volume is retained during periods of intense rainfall and only discharged once the flow has reduced downstream.
— Telmo Paula, Águas de Coimbra