Fortnightly Bulletin – 1st August 2022
3 August 2022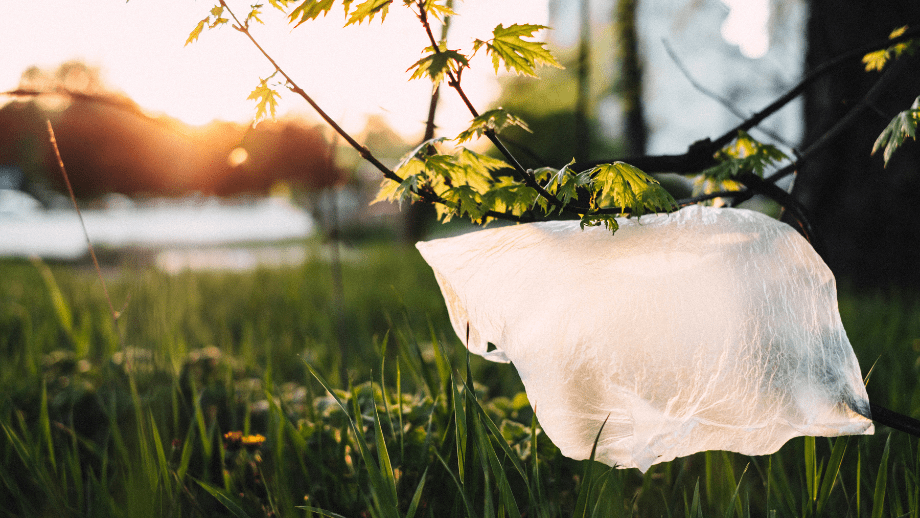 Legal Updates
Climate Change Act (Northern Ireland) 2022
This Act sets a legally binding target of net-zero greenhouse gas emissions by 2050, in line with the UK Climate Change Act 2008.
Gases subject to the target are carbon dioxide, methane, nitrous oxide, hydrofluorocarbons, perfluorocarbons, sulphur hexafluoride and nitrogen trifluoride.
For carbon dioxide, methane and nitrous oxide, the baseline is 1990, and for other gases, it is 1995. Interim emissions reduction targets include:
a 48% reduction by 2030
a reduction by 2040 in line with the 2050 target
a 100% reduction by 2050
Targets must also be set annually. Rules for the calculation of net emissions, stating permitted credits and debits to the net carbon account are set out in the Act.
Additional targets are set out under this Act, including:
by 2030, at least 80% of electricity consumption must be from renewable sources
by 2030, at least 70% of waste must be recycled
a minimum of 10% must be spent on active travel in the overall transport budget
This legislation applies to Northern Ireland.
For access to this legislation, click here.
Energy Security Bill 2022
The Energy Security Bill was introduced into Parliament on the 6th July 2022. The Bill aims to deliver a more affordable and secure energy system for the long term, following a rise in the global demand for energy and the price of gas reaching historically high levels.
The Bill intends to achieve this through the introduction of 26 measures across the following 3 overarching actions:
leveraging private investment in clean technologies and building a homegrown energy system
reforming our energy system to protect consumers from unfair pricing
ensuring the safety, security and resilience of the UK's energy system
This legislation is still pending and will apply to England, Wales, Scotland and Northern Ireland.
Factsheets on the Energy Security Bill have been published, which set out what DEFRA is legislating and how it will be achieved through the Bill.
These factsheets can be accessed through this link.
Guidance
Disposing of Waste from Clearing Blocked Sewers: RPS 7
This regulatory position statement (RPS) applies to using tankers to empty a blocked sewer and subsequently disposing of the waste from the sewer back into the same sewer network.
It remains a legal requirement to obtain an environmental permit when disposing of waste from clearing blocked sewers back into the same sewer network. However, if these legal requirements are not complied with, the Environment Agency are not likely to take enforcement action if the requirements of this RPS are met.
This enforcement position does not apply to any other legal requirements.
To read more about this new RPS, click here.
Minimum requirements for self-monitoring of flow: MCERTS performance standard
The Environment Agency set up the monitoring certification scheme (MCERTS) to provide guidance on the standards you must meet to monitor emissions that affect the environment.
This standard applies if you have a permit under the environmental permitting regulations and that permit says you must:
monitor liquid flow (for example, sewage or trade effluent)
collect and record the results of your monitoring
This standard specifies the minimum requirements for self-monitoring flow where operators have installed meters to conform to the Environment Agency's permit requirements.
Natural Resources Wales permits may also specify that flow monitoring systems are certified against this standard.
Guidance has been updated to include requirements for issuing the certificate and withdrawing the certificate for non-payment. The requirement for an inspector confirm the meter suitability has also been added, as well as a date to allow the use of legacy meters installed before April 2010.
To read more about this guidance, click here.
Articles of Interest
£635 Million to be Made Available for Public Sector Buildings for Energy Efficiency Upgrade
As part of the latest allocation of the Public Sector Decarbonisation Scheme (PSDS), the Government has announced that up to £635 million will be made available to help public sector organisations, such as schools and hospitals, access low carbon solutions for heating and energy efficiency.
The funding can be spent on solutions such as heat pumps, loft insultation and double glazing to help lower energy costs and improve energy efficiency.
More than 730 grants have already been awarded across phase 1 of the PSDS, helping to support around 30,000 green jobs as part of the Chancellor's 'Plan for Jobs 2020' commitment to support the UK's economic recovery.
The upgrades in energy efficiency through the scheme are expected to save public sector bodies and taxpayers an average £650 million per year on energy bills over the next 15 years.
The PSDS funding makes up a part of the £2.5 billion set aside for government spending on upgrading public sector buildings between 2020 and 2025. It will reduce non-traded carbon emissions from the public sector by up to 0.1 MtCO2e/year and up to 0.5 MtCO2e over the next two Carbon Budgets. According to BEIS, this is equivalent to taking nearly 45,000 cars off the road. Overall, the PSDS will help to meet the goal of reducing emissions from public sector buildings by 75% compared to 2017 levels, by 2037.
Business and Energy Minister Lord Callanan said:
"By helping even more public sector bodies ditch costly fossil fuels, we are taking an important step towards a more sustainable future while driving economic growth across the country and continuing to support tens of thousands of jobs."
Click here to access the full article.
Plastic Bag Charge Cuts Plastic Use and Transforms How We Shop, New Figures Reveal
New figures reveal that the use of billions of plastic bags has been prevented thanks to the single-use carrier bag charge.
In 2015, a 5p charge was introduced in supermarkets, resulting in a drop in the use of single-use bags by 95% in the main retailers. During that time, £200 million had also been donated to good causes by retailers.
In 2021, the charge increased to 10p and was extended to all businesses. This has helped to further reduce the number of bags used down by 20%, from 627 million in 2019/20 to 496 million in 2021/22.
The number of single-use carrier bags reported by the main retailers was 197 million in 2021/22, down from 271 million in 2019/2020, the previous comparable year* – meaning a reduction of 27%. This is a significant drop from the 7.6 billion used in 2014, before the charge was introduced.
The average person in England now buys around three single-use carrier bags a year from the main supermarkets, compared with around 140 in 2014.
Environment Minister Steve Double said:
"Our plastic bag charge has ended the sale of billons of single-use bags, protecting our landscapes and ensuring millions of pounds is redistributed to worthy causes.
There is much more to do to tackle the problem of plastic waste. That is why we are building on our single-use plastic bans and introducing the deposit return scheme for bottles to fight back against littering and drive up recycling rates."
*The data for 2020/21 cannot be directly compared with other years, due to unique circumstances relating to the Covid-19 pandemic.
Click here to access the full article.
Fines and Prosecutions
Man Ordered to Pay £22,555 After Depositing Illegal Waste
A man has pleaded guilty to controlling or being in a position to control the use of a Scania skip loader, and knowingly causing waste to be unlawfully deposited at a site owned by Iron Mountain (UK) on 14 December 2020.
He was fined £4,500 and ordered to pay £6,779 costs, a £190 victims' surcharge and £11,086 compensation to Iron Mountain (UK) PLC, resulting in a total of £22,555.
On 22 December 2020, an Environment Agency officer was made aware that waste had been deposited at the Iron Mountain (UK) site. On 8 January 2021, the officer received more information, including CCTV footage. The footage showed that the man's vehicle entered the site 3 times on the evening of 14 December.
The waste found on site was shredded material comprising plastics, paper, mattress fabric and fibre. An employee of Iron Mountain (UK) made a statement saying the waste was smouldering when he arrived at work at the site on 15 December 2020.
On 25 February 2021, an Environment Agency officer, accompanied by Kent Police, visited the address associated with the individual. They located the lorry used on 14 December to deposit the waste. The Environment Agency and Kent Police seized and crushed the vehicle for alleged waste offences.
Matt Higginson, Environment Manager for the Environment Agency, said:
"Illegally depositing waste without regard for the environment and the law has the potential to harm our natural resources. It is also a blight on communities and undermine the legitimate businesses that follow the rules. You won't get away with it."
To read more about this case, click here.
Online Learning and Events
Webinar: Practical Carbon Saving Ideas from Pledge To Net Zero Members
4th August 2022 15:00-16:00pm
Pledge To Net Zero is the environmental industry's global commitment, requiring science-based targets from its signatories to tackle greenhouse gas emissions within their organisations. 150 firms have signed up, committing to take fast action to cut emissions – representing around 85% of the UK environmental sector.
In this webinar, Pledge To Net Zero members will be sharing the practical actions that they have taken over the year, with rapid case studies discussing following:
what was the action
what's been the impact
key lessons and – most importantly- could this work for others in the sector
To register for this webinar, click here.
Webinar: EIA Back to Basics
20th September 2022 12.00-13.30pm
This webinar is aimed at discipline specialists and environmental coordinators/leads who have contributed to, or aspire to contribute to EIA Screening Reports, EIA Scoping Reports and Environmental Statements/ EIA Reports.
The basics of EIA are covered in this webinar, including:
the EIA Regulations
the EIA process
the EIA in practice
To register for this webinar, click here.
Big Sustainability Expo (Southampton)
22nd September 2022 9:30-3:30
Prioritising sustainability is more crucial than ever for businesses when it comes to attracting customers, investors and staff, as well as playing their part in preventing environmental damage. The Big Sustainability Expo is an event that aims to help businesses bridge the gap between intending to prioritise sustainability and delivering on these intentions in practice.
The event will help make businesses aware of how to reduce their environmental impact and includes:
More than 100 Exhibition Stands
Products, services, technologies, innovations
Experts in the field
Speaker platform
Education workshops
To register for this event, click here.