Fortnightly Bulletin – 21st December 2021
22 December 2021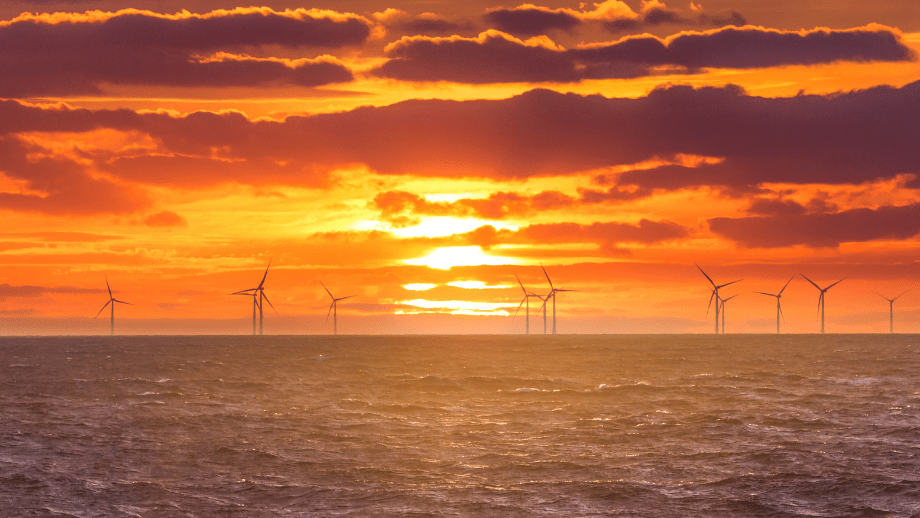 Legal Updates
Ban on F gas in new products and equipment: current and future
Uses of fluorinated gases (F gases) that are banned or will be banned in the future. You must not sell products or equipment containing banned F gases.
If you do sell these items, you could receive a civil penalty for breaking the law. For further information, see the Environment Agency enforcement sanctions policy.
Read more about this updated legalisation.
Update to The Standard Rules: Environmental Permitting Regulations
These regulations are for any potentially polluting activities which by law require an environmental permit from the appropriate authority. The government website provides the rules and relevant risk assessments for each permit.
Ten new standard rules permits were added to the legislation on the 20th December 2021, along with relevant risk assessments. These new permits are regarding various types of biowaste, with SR2021 numbers 1 to 10.
SR2015 No. 12: 75kte non-hazardous mechanical biological (aerobic) treatment facility has also been removed.
Read more on this updated legislation.
Guidance
Update to Guidance on How to Stop the Spread of Japanese Knotweed
This guidance is to help identify the invasive species Japanese Knotweed, what to do if it is found on your land or property, how to stop its spread, as well as how to safely dispose of it.
On the 21st December 2021 this guidance was updated with Tier 2 changes as part of the 'Content Improvement Project'.
Read more on this updated guidance.
Articles of Interest
Which are the best environmental charities to donate to instead of buying a Christmas gift?
Conversations about climate action so often ricochet between personal and corporate responsibility. It can feel hard to make a difference when Shell is still blasting the oceans during whale-mating season in search of oil, and banks are funding deforestation.
But there are lots of ways we can amplify each other and help snowball campaigns into real change.
Access to the full article.
Biggest ever renewable energy support scheme opens
The fourth round of the Contracts for Difference (CfD) scheme which aims to secure 12GW of electricity capacity opens with £285 million a year funding for low-carbon technology.
The competitive nature of the CfD scheme has been hugely successful in driving the deployment of renewable energy across Great Britain whilst rapidly reducing costs. The scheme's design has led to the price per unit of offshore wind to fall by around 65% between the first allocation round (AR) in 2015 and the third in 2019.
Full access to the government article.
Multi Million Pound upgrades transform Scrabster Harbour
The latest port development at Scrabster Harbour, close to the Dounreay site in Caithness, was officially opened on 10th December 2021. St Ola Pier has been at the heart of a major development project to increase capacity and accommodate larger vessels at the port on the north coast of Scotland. The investment will allow Scrabster to access new opportunities, including offshore energy and cruise ships.
The project has cost a total of £18.9 million, with the Nuclear Decommissioning Authority (NDA) providing funding support of £5 million along with its partners Highlands and Islands Enterprise (HIE).
Full access to the government article.
EA encourages community Sports Club to become Sustainable
Environment Agency guidance encouraging people to kick plastics out of sport takes another step forward with the release of advice for community-driven clubs.
Leaflets focusing on the economic, social and environmental benefits of minimising plastic consumption will be launched at an international GreenSports Network event on Wednesday 15 December.
Global "climate tech" investment more than Triples
Worldwide investment into technologies focused on reducing greenhouse gas emissions (GHG) has more than tripled in just 12 months, analysis has uncovered.
More than $60bn of investment was made in the first half of 2021 alone, with 14¢ of every dollar of venture capital now going to climate tech.
Full access to the article on climate tech investment..
Fines and Prosecutions
Company who put Community at risk with Fire and Rats are prosecuted by the Environment Agency
The Environment Agency has successfully prosecuted the directors of an established skip company for breaches at two waste sites. The Bolton site was investigated over a period from 28 June 2014 to 27 February 2016 as it was not operated to minimise risk of pollution.
The site also exceeded maximum waste height limits, Officer's reported, following an investigation, that waste had increased in height to 5m. The sheer volume of waste on site was preventing it being processed efficiently and preventing vehicles moving around safely.
Full access to the government article.
Company director fined £1,272 for abandoning Shropshire waste site
Between October 2016 and November 2017, officers visited a site in Shrewsbury, where it was clear that too much waste was being accepted.
Large amounts of waste, including domestic and commercial waste was being stored on the ground, outside of buildings and not in containers in breach of permit conditions. Several reports were issued to LMS Skips Limited notifying them of permit breaches.
Full access to the government article.
Online learning and events
Nature Based Solutions: Introduction to the Natural Flood Management
In this sustainability delivery group Expert Talk, Emma Wren, Natural Flood Management Lead at Mott MacDonald will outline the NFM Manual, which is due to be published by CIRIA shortly.
It aims to help local groups and communities undertake flood risk management by working with nature, maximising the wider benefits achieved.
Delivering Environmental Net Gain
While biodiversity net gain is now embedded in legislation as well as policy, it is imperative that we maximise our opportunities to deliver wider environmental benefits for example climate resilience and social cohesion.
This presentation will give a brief overview of the landscape around environmental net gain, followed by case studies demonstrating the implementation of the natural capital approach.