Fortnightly Bulletin – 21st February 2022
21 February 2022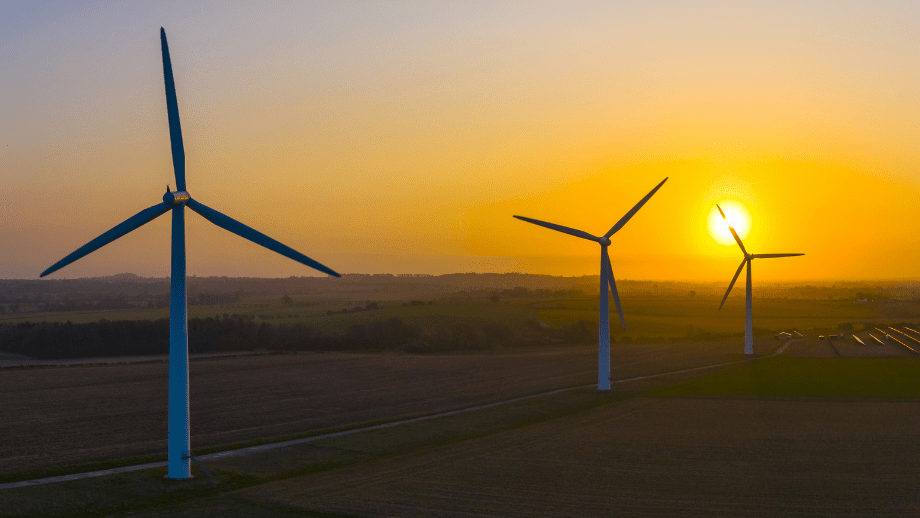 Guidance
Waste electrical and electronic equipment (WEEE) public registers
Registers of electrical and electronic equipment (EEE) producers, approved exporters, approved authorised treatment facilities and producer compliance schemes have been published for public access.
More details on this updated guidance.
SR2021 NO 7: Anaerobic digestion facility, including the use of resultant biogas – waste recovery operation
This guidance applies to facilities with a treatment capacity of less than 100 tonnes each day and accepting no more than 35,000 tonnes of waste on site each year. If you think this guidance may apply to you, check the government risk assessment to understand:
The potential risks of an anaerobic digestion facility which includes the resultant biogas,
If your proposed activity has the same risks and can you apply for the standard rules permit,
How to manage the associated risks effectively.
More details on this updated guidance.
Drainage and Waste Management Plans: Guiding Principles of the Water Industry
Water and sewerage companies must produce drainage and wastewater management plans (DWMPs) (they must cover a minimum of 25 years) plans looking at current and future capacity, pressures, and risks to their networks such as climate change and population growth.
They must detail how companies will manage these pressures and risks through their business plans and how they will work with other risk management authorities or drainage asset owners.
These guiding principles were written by Defra, the Welsh Government, Environment Agency, Natural Resources Wales and Ofwat. They set out the priorities and expectations against which both the governments and regulators will assess the DWMPs.
More details on this updated guidance.
Articles of Interest
COVID shut down linked to record rainfall in China
Many parts of eastern China experienced severe flooding in June and July in 2020. The researchers say the reductions in emissions contributed about one third of the extreme summer rain.
Scientists say that a rapid drop in emissions because of Covid played a key role in record rainfall in China in 2020.The decline in greenhouse gases and small particles called aerosols caused atmospheric changes that intensified the downpours. Hundreds of people died and millions more were evacuated during a summer of record rainfall.
In their study the authors show that over the past four decades summer rainfall over eastern and central China has decreased significantly due to the increase in the number of aerosols in the atmosphere. These particles, often associated with the burning of coal, can reduce the occurrence of large-scale storms which resulted in lower rainfall.
Coastal saltmarsh "engineered" to fight climate change
Re-flooding coastal wetlands could provide an opportunity to "work with nature" and use sea level rise to fight climate change, scientists say. An ongoing study of a coastal marsh in Scotland has shown the potential to lock carbon emissions into mud.
A stretch of the Skinflats RSPB reserve near Falkirk was restored in 2018.
"It's now pretty much indistinguishable from the saltmarsh that's been here for hundreds of years," said the RSPB's Allison Leonard.
"We carried out lots of surveys and studies before we did it, but then when it actually came to breaching the seawall, it's really quite simple. You get a digger and just go for it."
Once the water found its way in, Ms Leonard explained "nature just did its thing".
"We're really seeing the wildlife respond," she said.
Prof William Austin from the University of St Andrews, who has been studying the site's natural restoration explained that "allowing the sea to come back in" created habitat and an opportunity to store what is known as blue carbon.
"That's the carbon stored in plants and soils," he explained. "These [saltmarshes] are places that will build up stores of carbon that would otherwise be in the atmosphere as a greenhouse gas.
UK's only shale gas wells to be sealed and abandoned
The UK's only two shale gas wells are to be abandoned after the industry regulator ordered them to be sealed.
The Lancashire wells have not been used since 2019 after test drilling was suspended due to earth tremors and the government halted shale gas extraction in England.
The Oil and Gas Authority (OGA) ordered that they now be plugged with concrete.
The site's owners, energy firm Cuadrilla, said the decision was "ridiculous" amid rising gas prices.
The wells at Preston New Road were the first to frack horizontally onshore in the UK – a process which releases gas from shale rock. The process has been controversial and test drilling has been hit by many delays and protests, including one which lasted just short of 100 hours.
After an earthquake with a magnitude of 2.9 was recorded near to the site in August 2019, it was concluded by the OGA it was not possible to predict the size of tremors caused by the practice.
Fines and Prosecutions
North East Business Partners sentenced for waste offences
Gateshead business partners who operated an illegal Newcastle waste site – with one defendant fly-tipping waste across the city – have been sentenced. The first individual appeared at Newcastle Crown Court on Thursday 20 January for sentence after previously pleading guilty to operating an illegal waste site and failing to produce waste transfer notes.
The second individual was sentenced at Newcastle Magistrates' Court on 13 January after previously pleading guilty to four fly-tipping offences, operating an illegal waste site, failing to comply with a notice to clear the site and failing to produce waste transfer notes.
The individuals were issued a waste carrier's licence on 23 July 2020, which is a legal requirement for anyone transporting waste. Carriers must also keep records of waste types and quantities, and the place the waste is taken must be legally authorised to accept it.
On four occasions over the next four months, Newcastle City Council Enforcement Officers traced fly-tipped waste across the city at Woodstock Road, Westfield Road and Beaumont Street back to people who had paid for waste removal services from the pair via their Facebook page.
Online Learning and Events
UK's Climate Change Risk Assessment and Next Steps for Adaption
Date: Tuesday 22nd March 2022
Time: 13:00 PM – 14:00 PM
Location: Virtual
This webinar will outline the key messages from the UK Climate Change Risk Assessment (CCRA3) and the Climate Change Committee's latest Progress Report. It will also look forward to future developments, including a developing IEMA guide this year.
In January the Government published the UK's Third Climate Change Risk Assessment (CCRA3). The five-year assessment, delivered under the Climate Change Act 2008 and following advice from the Climate Change Committee (CCC), identifies the risks that the UK faces climate change.
These include risks to its natural environment, its food and water supplies, its infrastructure, the health and wellbeing of its population and disruption to its business. Many of the risks are already material and all are expected to worsen under warming of 2°C, with escalating impacts in a 4ºC scenario even with high levels of adaptation.
Yorkshire & Humberside: Building a Regenerative Business: Living with Social and Planetary Boundaries
Date: Thursday 31st March 2022
Time: 08:30 AM – 10:00 AM
Location: Virtual
Book your place on the second Planetary Boundaries webinar from the IEMA Yorkshire & Humberside Regional Network, where we will explore Future-Fit Foundation's approach to building a regenerative business – one that is truly sustainable. By using social and planetary boundaries as guidelines, we will explore what every company must do to avoid harming our collective progress toward a flourishing future, and what it could do to help get us there more quickly.
Despite our economic system being fundamentally flawed, and the environmental and socioeconomic damage caused, it is still possible for change, but only if we rapidly replace our systems of production with ones that are orders of magnitude more efficient and equitable.