Fortnightly Bulletin – 21st September
21 September 2020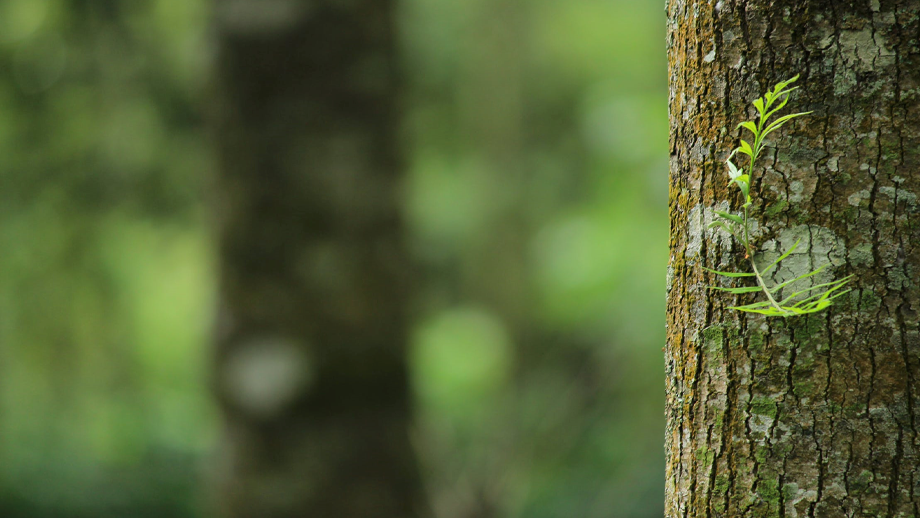 Legal Updates
Turkey imposes waste import controls
The Turkish Government has announced new measures to stem the growth of imported materials, which could impact the UK's reliance on that market. Any waste leaving the country of export after 3rd September will be subject to the new rules:
Turkish importers will be required to apply for an import permit. This will require details of their existing recycling capacity, their existing license and details of their 2020 imports to date.
They will need to prove they are supplied by at least 3 different domestic suppliers.
After the first year, the Turkish Ministry will allocate a quote which if exceeded, will be reduced in future years.
For the rest of 2020, they will only accept up to 50% of their reported capacity as imports.
Any 'inappropriate' waste will be returned to the country of origin at the importers expense.
Therefore, anyone exporting to Turkey should be aware that unless their export destination has met the above requirements, there is the potential that the waste may be repatriated.
REACH deadlines set to be extended
DEFRA plans to give businesses more time to provide data on the chemicals that they place on the market after Brexit takes full effect next year. The UK REACH is expected to start on 1 January 2021 to replace the EU REACH scheme, which registers and manages the use of hazardous and potentially harmful chemicals right across the bloc.
The initial notification stage for downstream users has been extended from 180 to 300 days after 1 January 2021. Also, the full registration deadline, supported by a full data package, has now been extended to two, four, and six years, subject to hazard risk and tonnage for given chemicals, from the end of the initial 300 day period.
Articles of Interest
The future of low-carbon commercial heating support
The government is considering changes to the Non-Domestic Renewable Heat Incentive (RHI) scheme. What's being planned, when might it happen and what do you need to be aware of?
Changes coming
In April 2020 the Department for Business, Energy and Industrial Strategy (BEIS) launched two consultations on how it will continue to decarbonise the heating of the UK's buildings. The first looks at how it will futureproof the Non-Domestic Renewable Heat Incentive (RHI) Scheme which is scheduled to close on 31 March 2021. The second concerns how the government might offer future support for certain low carbon heating options.
Note. The Non-Domestic RHI is just one policy tool the government is using to meet its targets under the Climate Change Act which commits the UK to achieving net zero by 2050. This means that all emissions – whether from buildings or vehicles – must either be eliminated, captured or offset by the middle of the century.
About 20% of our carbon emissions currently come from heating buildings. From 2025 new-build developers will not be allowed to install gas boilers and will have to opt for greener options, such as heat pumps. But decarbonising heat that is generated in existing buildings remains a challenge.
What's changing?
To recap, the Non-Domestic RHI offers financial incentives if you install and use renewable heat technologies in your business. Eligible installations receive quarterly payments over 20 years based on the amount of heat generated. Under the scheme you get a tariff guarantee, fixing the amount you will be paid for the clean energy you send back to the grid, from the point of commissioning. To benefit, you must submit an initial application, financial close evidence and proof of commissioning, which must be before 31 January 2021.
Guaranteed income
Prior to the Non-Domestic RHI coming to an end BEIS is proposing a new round of tariff guarantees with a lower eligibility threshold. To secure the guarantee, you only need to provide financial close information. Evidence of commissioning could be provided up to a year after the tariff guarantee is granted. The guarantee and the start of the applicant's 20-year tariff period will commence on the receipt of financial close information, however tariff payments at the guaranteed amount will not begin until the point of commissioning.
Proposals
The consultation sets out the following two proposals in support of low carbon heat in the future: (1)The Green Gas Support Scheme, aimed at placing green gas on the grid via support for biomethane injection; and (2)The Clean Heat Grant Scheme, designed to support decarbonising heat in domestic and small non-domestic buildings via upfront grants for heat pumps and, in limited circumstances, biomass.
Tip. You will be able to access a £4,000 grant to help pay for the installation of new heat pumps under the new Clean Heat Grant Scheme
The Non-Domestic RHI Scheme is scheduled to end on 31 March 2021 to be replaced by the Green Gas Support and the Clean Heat Grant schemes. However, before it's closed for good, new tariff guarantees could make low carbon heating worthwhile.
Source: Tips & Advice – Environment, September 2020.
Fines and Prosecutions
Sharp rise in global plastic waste crime
A new INTERPOL strategic report on global plastic waste management has found an 'alarming increase' in illegal plastic pollution trade across the world since 2018.
The report, entitled INTERPOL's strategical analysis on emerging criminal trends in the global plastic waste market since January 2018, indicates that there has been a considerable increase over the past two years in illegal waste shipments, primarily rerouted to South-East Asia via multiple transit countries to camouflage the origin of the waste shipment.
Other key findings include an increase in illegal waste fire and landfills in Europe and Asia, a significant rise in the use of counterfeit documents and fraudulent waste registrations, with case studies from each of the contributing countries illustrating the extent and complexity of the problem.
Based on open sources and criminal intelligence from 40 countries, the report provides a comprehensive global picture of emerging trafficking routes and crime threats in the plastic waste market, and recommends tailored enforcement responses.
Crime-driven pollution
The report points to the link between crime networks and legitimate pollution management businesses which are used as a cover for illegal operations, with criminals often resorting to financial crime and document forgery to carry out their global operations.
Difficulties in treating and monitoring the plastic waste surplus have opened doors for opportunistic crime in the plastic waste sector, both in illegal trade and illegal waste treatment.
We call on the global community to work together across borders and to make the most of international platforms like INTERPOL in addressing our collective responsibilities and achieving our common goal of leaving a clean, beautiful planet behind for future generations
The environmental threat
Poor management of plastic waste harms the environment, leaving deposits of plastic and micro plastics on land and in rivers and oceans worldwide. Plastic also contributes to climate change through greenhouse gas emissions from production to waste management.
"Global plastic pollution is one of the most pervasive environmental threats to the planet today, and its correct regulation and management is of critical importance to global environmental security," said the Chairperson of INTERPOL's Environmental Compliance and Enforcement Committee Advisory Board, Calum MacDonald, who is also the Executive Director of the Scottish Environment Protection Agency (SEPA).
"INTERPOL's report pinpoints the urgent need to identify and assess how criminals are exploiting new and preexisting market vulnerabilities, with a call to boost law enforcement action at both export and import level," added Mr MacDonald.
Source: Circular Online, September 2020.
Beware of rogue 'man and van' rubbish removers on Facebook
Using unregistered waste removal firms could cause rubbish to be dumped or burned and the person who hired them given a criminal record. Facebook users in the South West who use unregistered waste carriers could become accidental criminals, warns the Environment Agency.
Waste carriers, like other licensed trades, are required to register and operate in line with a set of rules that protect the environment and their customers. These rules include disposing of waste in the right place, storing it safely and keeping accurate records of transfer and disposal.
Registered waste carriers in the South West have become concerned about the number of 'man and van' adverts and self-promotion on Facebook and other social media platforms offering to take away people's rubbish.
If these traders do not have a waste carriers' licence, there is no guarantee rubbish will go to an authorised site. Instead, it could end up dumped on the side of the road or burned in a field, causing environmental damage. And the person who hired the unregistered trader could face a criminal charge.
Kevin Baker of the Environment Agency said:
"Rogue traders using social media to con people into parting with their waste are the new door steppers. People are then discovering their waste has turned up in a country lane or beside the road. These illegal waste carriers undermine legitimate businesses, undercut their prices and blight the environment.
"We want people to take three steps to check whether the collector has a waste carriers' license from the Environment Agency: ask where the rubbish will end up, don't pay cash and insist on a receipt, then record the details of the vehicle used to take the rubbish away.
Note: All householders have a duty of care to ensure their waste is disposed of legally. Failing to meet the duty of care means that people could be held responsible if their waste is fly-tipped or otherwise illegally disposed of. If this happens and they have not met their duty of care, they could be fined up to £400. Before hiring someone to remove waste, householders should check their credentials online.
Source: Environment Agency, September 2020.
Online learning and events
Achieving Mission Possible: The Green Recovery Inspiration Sessions
23rd September 2020, 1:00 – 4:00pm
The Green Recovery Inspiration Sessions offer up an afternoon of live, interactive webinar presentations and discussions – all dedicated to delivering a socially and environmentally sustainable recovery from the coronavirus pandemic. This exclusive online event, sponsored by Centrica Business Solutions, PHS Group and Inspired Energy, will explore how businesses can converge the solutions to coronavirus and climate change in a way that accelerates the transition to a net-zero-carbon, circular economy. See here for more information and to register.
UK Construction Week 2020 – Virtual Conference
5th – 9th October 2020
UK Construction Week is postponed until 2021, but there will be an online conference and event programme running where industry leaders will debate and scope out what a successful recovery looks like. It will consist of 4 key content streams – Construction Game Changers, Regeneration, Digital Construction, and Net Zero, alongside opportunity for industry to network. Register here.