Fortnightly Bulletin – 27th July 2020
30 July 2020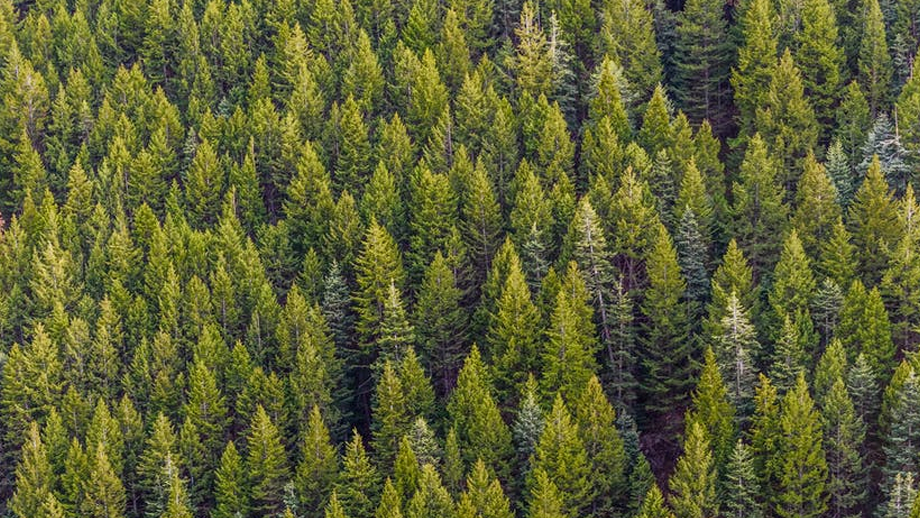 Legal Updates
Standard rules permits for anaerobic digestion – point source emissions to air: RPS 192
New Regulatory Position Statement details when operators carrying out anaerobic digestion activities under standard rules permits can release emissions from additional points and sources when they comply with the conditions of this RPS. You must:
follow the manufacturer's instructions when you operate the listed additional point source emissions (see RPS link for list of additional point and sources covered)
maintain the equipment (to minimise emissions)
update your management system and odour management plans to include design and maintenance details of the above listed plant producing point source emissions
keep records for minimum of 1 year to evidence compliance with this RPS.
All other conditions of your standard rules permit still apply and you must ensure you do not endanger human health or the environment.
Storing waste aerosol containers: RPS 63
The new Regulatory Position Statement applies to washroom service companies who collect waste aerosol containers and store them at their own premises before recovery or disposal elsewhere. If you comply with the conditions in this RPS, you can store waste aerosol containers from washrooms and similar hygiene facilities without an environmental permit for a waste operation. You must:
store the waste aerosol containers at your own premises
follow Sector Guidance S5.06: recovery and disposal of hazardous and non-hazardous waste
keep records for 1 year that show you have complied with this RPS.
See RPS link above for full details on how to comply. All other conditions of your standard rules permit still apply and you must ensure you do not endanger human health or the environment.
Storing and treating waste plastic produced from processing WEEE: RPS 228
When you can store and treat waste plastic produced from processing waste electrical and electronic equipment (WEEE) without the correct waste codes on your permit. The Environment Agency have extended the expiry date of this RPS from 31 July 2020 to 31 December 2020.
Articles of Interest
Leading home-ware company investigates claims of illegal timber in its furniture
In a report, NGO Earthsight claimed timber company VGSM had supplied timber to a leading home-ware company that had been cut illegally from forests in the Ukraine. In response the company said it had asked Assurance Services International, the Forest Stewardship Council's (FSC) independent auditor, to investigate the findings.
"Earthsight's 18-month long investigation has found that the company is selling beech chairs made from wood which was illegally felled in the forests of the Ukrainian Carpathians, home to endangered lynx and bear," said the report.
The home-ware company told The Times: "We have immediately begun investigating the allegations and are committed to engaging further with Earthsight. We have initiated an independent audit of our wood supply chain in Ukraine. We have also asked Assurance Services International – who are FSC's independent auditor – to investigate the report's allegations."
"If we encounter information that suggests wood which does not meet our requirements has entered our supply chain, we take immediate action. This includes termination of suppliers' contracts."
The Forest Stewardship Council (FSC) or Programme for the Endorsement of Forest Certification (PEFC) are global certification schemes who manage forests and carry out chain of custody certification. Therefore, by purchasing FSC or PEFC certified timber we can be confident the timber has been legally and sustainably sourced.
Source: CIPS, June 2020.
Fines and Prosecutions
Kitchenware specialist pays £12,000 over missed recycling fees
Windsor based Groupe SEB UK Ltd, a large global importer of cookware and kitchen appliances, has paid £12,000 to two water charities for failing to meet its recycling responsibilities. Any company producing more than 50 tonnes of packaging annually with a turnover above £2 million must register with the EA or a packaging compliance scheme, and meet their packaging recycling responsibilities.
Groupe SEB failed to recover and recycle the weight of packaging it added to the UK waste stream in 2017. The original proactive enforcement undertaking offer was made in 2018 to the EA and was for Groupe SEB's failure to register as a producer and recover/recycle packaging waste in 2017. The company had previously been compliant but mistakenly believed it was registered when it moved from one compliance scheme to another.
Source: Environment Agency, July 2020
Webinars
Climate Action through Environmental Management Systems, including ISO14001
31st July 2020, 2:00 – 4:00 PM
This IEMA webinar focuses on Climate Change and Climate Action through an Environmental Management System (EMS). With reference to IEMA guidance and ISO14001, we will address key EMS opportunities, case study examples and receive an auditor perspective. Register here. 
Environmental Management – Insights on Interdisciplinarity: Impact Assessment, Auditing and Environmental Management
5th August 2020, 12:30 – 13:30 PM
In this webinar, which is aimed at practitioners, IEMA provide an overview of a development lifecycle and explains the role and interaction between different environmental disciplines (environmental management/ environmental auditing/ impact assessment) at the different stages of the development and the importance of good interface management. Register here.
If you would like to sign up to receive these fortnightly updates directly to your inbox, please email Rebecca Chapman on rebecca.chapman@em-solutions.co.uk