Fortnightly Bulletin – 4th July 2022
7 July 2022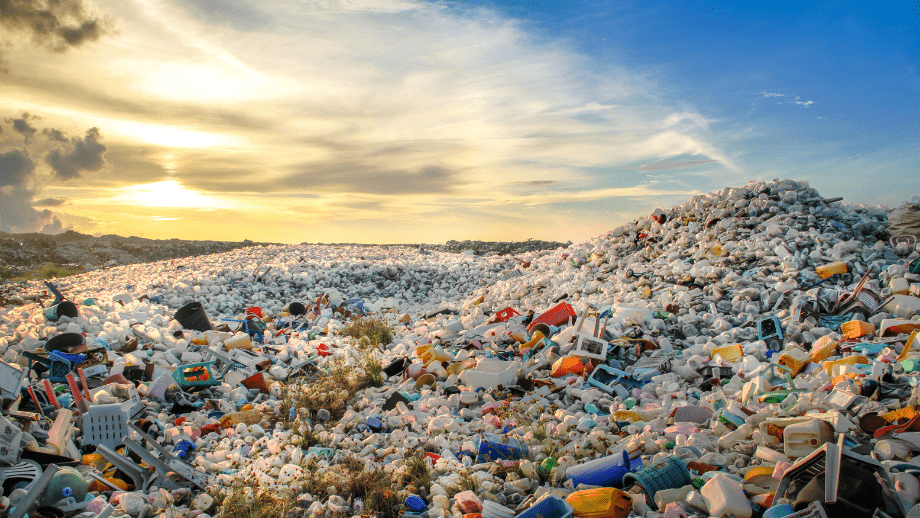 Legal Updates
COVID-19 regulatory position statement changes
Changes to the COVID-19 regulatory position statements include the additions of 'Managing waste unused coronavirus (COVID-19) test kits: RPS C29′ and 'Managing waste unused coronavirus (COVID-19) PPE: RPS C30', and the removal of 'Managing lateral flow device (LFD) testing waste: RPS C25', which expired on 30th June 2022.
Click here to read about these changes.
Guidance
Applying for Quota to Produce or Import F-gas
In order to produce or import bulk hydrofluorocarbons (HFCs) into England, Scotland and Wales, fluorinated gas (F gas) being the most common, you must get a quota. The quota is the quantity of HFCs you are allowed to place on the market, calculated in equivalent tonnes of CO2.
This applies if you produce or import HFCs equivalent to 100 tonnes or more of carbon dioxide (CO2) in a year for the first time as a new entrant, or if you want to increase your quota if you're an incumbent quota holder.
Equipment importers and authorisation managers cannot apply for a quota, and instead will need to get a quota authorisation from a quota holder.
To apply for an F gas quota, you will need to register for an F gas account.
On June 2022, guidance was updated to provide more information on the steps that need to be followed to apply for quota. The annual quota application window availability was also updated. Outdated content on applying for an EU quota was removed.
For access to the guidance, click here.
Additional producer responsibility regulations guidance: packaging waste
Producer responsibility laws aim to make businesses responsible for the environmental impact of the products they manufacture when they reach the end of their life. The regulations focus on minimising waste and encouraging the re-use of the products.
On June 7th 2022, new guidance on 'Packaging waste: prepare for extended producer responsibility' and 'Packaging waste: producer responsibilities' was added to the packaging section of the producer responsibility regulations.
Organisations that produce or use packaging or sell packaged goods may be an 'obligated packaging producer', meaning they need to:
Register as a packaging producer by 7th April
Meet their recycling obligation
Obtain evidence of compliance
Submit a certificate of compliance by 31 January
Access to guidance on producer responsibilities can be found here.
'Packaging waste: prepare for an extended producer responsibility' guidance discusses who needs to take action, which packaging activities are covered, the requirements for small and large organisations under the regulations, and information on how to collect and submit packaging data.
Click here for access to the guidance.
Articles of Interest
Plastic Waste to Triple by 2060
OECD's new report states that global plastic waste is set to triple by 2060, without significant new policies to lessen demand, improve recyclability and management of waste, and increase the lifespan of products. This is set to be the case, despite technological advances and an increase in the use of recycled plastic in manufacturing.
They say the increase in plastic will be caused by increasing populations and incomes, and that two thirds of the plastic waste is expected to be made up of packaging, low-cost products and textiles.
Whilst the most growth will be found in developing countries in Africa and Asia, OECD countries are predicted to produce much more plastic waste per person.
The report makes recommendations to reduce the use of plastics and the associated environmental impacts, including:
Plastic taxes, including packaging
Plastic item reuse and repair incentives
Recycled content targets for new plastic products
Increased rates for litter collection
Extended producer responsibility (EPR) schemes
Click here to access the full article.
Plans approved for one of the UK's biggest solar farms
Bloy's Grove, a 200 acre Norfolk solar farm, the size of 133 football pitches, has recently been approved by district councilors. The site would produce 49.9 megawatts and generate enough energy to power 14,000 homes. The site would operate for 35 years and also include fencing, an orchard and other trees.
Despite some criticisms regarding the loss of agricultural land, Darren Cuming, on behalf of EDF energy who are behind the plans said,
"We have chosen Bloy's Grove carefully in order to reduce the impact of the solar farm on the community that lives near the project."
Click here to access the full article.
Fines and Prosecutions
Record Fine For Environmental Offences Issued to Dairy Company
The UK's largest dairy processing facility has been issued with a £1.52 million fine on 23th June 2022, for charges brought by the Environment Agency.
The treatment of effluent, that is discharged into a nearby river, became more difficult after the site changed its production to focus on whey processing. This led to the pollution of a local river, harming fish and other aquatic wildlife. The lives of local residents had also been affected by the odours that had been released.
The court heard that the company's management of liquid waste, odour and environmental reporting had failed to meet the standards set by the Environment Agency.
The site regularly breached its permit conditions between 2016 and 2021, and offences included:
Releasing a harmful biocide (chemical used to clean wastewater tanks and pipework) into the river which killed thousands of fish, covering an area of over 2km, in August 2016.
Coating a river with a black sludge for 5km following the release of suspended soils in July and August 2018.
Regularly exceeding limits for releases in to the river for substances such as phosphorus, and suspended solids between 2016 and 2021.
Leaks of part-treated effluent into nearby watercourses and the land.
Odours that affected residents over several years.
Failing to inform the Environmental Agency of incidents within 24 hours, on 7 different occasions.
The judge, whilst delivering the sentence, stated that the environmental harm had largely been caused by a poor middle management culture and a failure of senior management to act sooner.
The judge also expressed that it felt as if there was never a time when there was not an issue, and that over a 5-year period there had been a lack of evidence showing consistent performance by the company.
The company needed to pay the £1.52 million fine in full within 28 days, and had agreed to pay court costs of £273,000.
For more information on this case, click here.
Former Company Boss Fined over Illegal Waste Activity
Former company bosses ignored instructions by the Environment Agency to stop filling a landfill site with banned waste, and committed illegal activities at a separate site.
The company leased a quarry and had a permit to treat and dispose of up to 10,000 tonnes of clean soil waste. However, it was discovered that their waste pile was up to 30 times that amount. The waste pile also contained plastic, wood, metal and packaging, with the company intending to save money due to the landfill tax being based on the type and quantity of waste stored.
Investigators first visited the site in February 2015. They informed the company bosses that the large quantities of waste increase the risk of pollution and gave them a month to legally dispose of the waste in landfill. This was ignored by bosses who let the pile reach 20 meters high, covering it in soil to hide it. Investigators visited again, ordering the waste to be moved, which was also ignored. In July 2015, the bosses ignored an enforcement notice by the Environment Agency ordering them to stop illegally filling the landfill.
An officer for the Environment Agency said,
"It was clear every time we visited the site over nearly 18 months how there was no substantial change to the illegal way the site was being run…Despite warnings from the Environment Agency to stop, the company continued bringing illegal waste onto the site".
A shooting ground, a few miles away from the quarry was also investigated by officers. They discovered that the company had been taking more plastic, wood and metal piled in large quantities to build a 10 meter high bund.
The former junior director pleaded guilty to breaching 5 counts of environmental law, by burying large quantities of potentially harmful waste, and was fined £1,450. He was also ordered to pay £8,000 to the Environment Agency to cover the costs for investigating the offences and bringing them to court.
The Senior partner pleaded guilty to the same offences and will be sentenced in March 2023, where he will face additional charges associated with the illegal dumping of waste at an additional quarry site.
The company went into liquidation in 2018.
To read more about this case, click here.
Online Learning and Events
Big Sustainability Expo (Southampton)
22nd September 2022, 09:30-15:30
Prioritising sustainability is more crucial than ever for businesses when it comes to attracting customers, investors and staff, as well as playing their part in preventing environmental damage. The Big Sustainability Expo is an event that aims to help businesses bridge the gap between intending to prioritise sustainability and delivering on these intentions in practice.
The event will help make businesses aware of how to reduce their environmental impact and includes:
More than 100 Exhibition Stands
Products, services, technologies, innovations
Experts in the field
Speaker platform
Education workshops
To register for this event, click here.