Fortnightly Bulletin – 4th October 2021
5 October 2021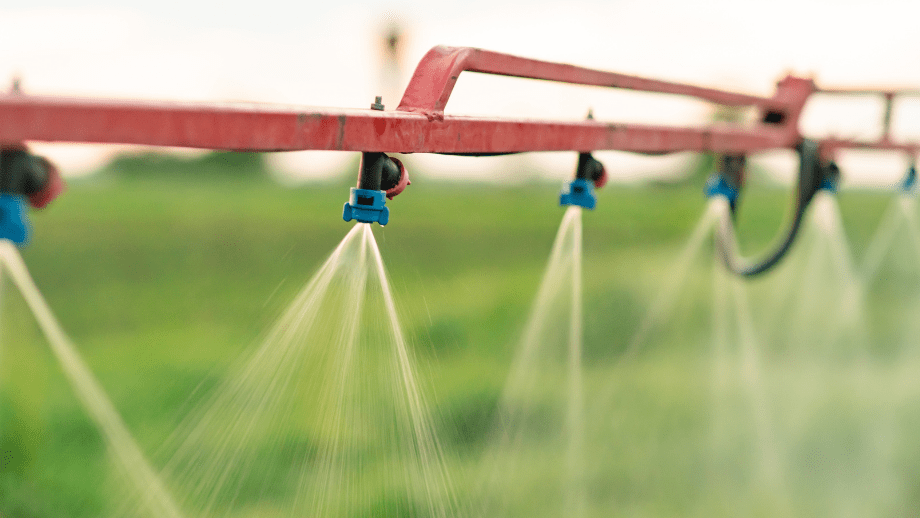 Legal Updates
The Occupational Pension Schemes (Climate Change Governance and Reporting) Regulations 2021
These regulations place focus on the financial risks of climate change that pension scheme members may be overexposed to. Trustees of some occupational pension schemes are required to take steps to reducing any risks relating to climate change and are required to produce annual reports. Furthermore, trustees must ensure that they identify, assess, and maintain an oversight of any climate-related risks and opportunity that are relevant to the scheme. These regulations were enforced 1st October 2021.
For more information on these new regulations, click here.
Guidance
Using Persistent Organic Pollutants (POPs)
Persistent Organic Pollutants (POPs) are poisonous chemical substances that break down slowly and as such easily access food chains.
Historically, POPs have been used in products such as pesticides and industrial chemicals, and released into the environment during industrial and agricultural processes.
The manufacture, sale, and use of products containing POPs is now banned. You can only use material or products that contain POPs in the specific exceptions to the ban within this new guidance.
To read this new guidance, click here.
UK REACH: Grandfathered Registrations Notified Substances List
Chemical Manufacturers and importers based in Great Britain can use this list when they plan their strategy for meeting the requirements of UK REACH.
EU REACH registrations held by GB-based businesses were carried across directly into UK REACH. This is known as 'grandfathering' the registration. The list detailed contains the substances that have been notified to HSE using the 'Comply with UK REACH' service.
To read this new legislation, click here.
Surrogate and Alternative Monitoring at Waste Incinerators and Co-incinerators
This guidance has been written for the correct procedure in the event that continuous monitoring systems fail or are not available to you. These events/periods are referred to as abnormal operations, during which emissions of particulate matter, carbon monoxide, and total organic carbon must not exceed emission limit values which have been put in place for abnormal operations within the legislation. Surrogates may be used as substitutes for those emissions, if it can be demonstrated that there is sufficiently strong correlation between the surrogate and the pollutant it is a surrogate for.
To read this new guidance, click here. Source: gov.uk.
Monitoring Stack Emissions: Guidance for Selecting a Monitoring Approach
Contains documentation which describes the EA's overall approach to stack emission monitoring, focussing on the role of MCERTS, different techniques and approaches to monitoring, and the hierarchy of methods. The guidance details the main reasons for carrying out stack emissions monitoring, including but not limited to legal compliance, environmental impact assessments, and for continuous emission monitoring systems.
To read this updated guidance, click here. Source: gov.uk.
Articles of Interest
Teesside Project Secures Investment to Boost Net Zero Ambitions
Teesworks Freeport is set to become the first UK Net Zero Carbon industrial cluster in a groundbreaking partnership project with the EA. The Teesworks Greener Freeport project has been given the greenlight through a £175,000 grant by the Department for Business, Energy and Industrial Strategy. It will investigate how permitting can be used as a positive tool for reducing air and water emissions and to facilitate the UK's first Net Zero Carbon industrial cluster.
The hope is that the project may incentivise companies towards greener manufacturing operations and contribute to a greater effort in combatting climate change. The EA Project Lead commented 'It will achieve mutual benefit for low carbon business and operators and environmental regulators, and produce learning that can be regulated for emerging Freeports across the UK'.
Source: gov.uk, September 2021.
UK's First Sovereign Green Bond Package Raises £10bn
On September 21st 2021 the UK Government launched the first green gilt, with investors reportedly placing a record £90 billion in bond orders. The UK Government has since confirmed that £10 billion has been raised within the morning sale for the gilt package.
Projects such as zero-emissions buses, energy-efficient housing schemes, offshore wind projects and initiative to improve climate adaptation such as flood defences are all set to meet the criteria of green finance, while sectors which are excluded from receiving bond proceeds include fossil fuel exploitation, tobacco, nuclear power, palm oil, and alcohol production.
Chancellor Rishi Sunak stated 'Green finance is vital in helping us to tackle the environmental challenges we face… This funding will be used to finance vital green government projects across the country, including things like green transportation, renewable energy and preserving our natural environment.'
Source: edie.net, September 2021.
Fines and Prosecutions
Plastic Fire Risk Lands Firm in Court for Permit Breach
A recycling company has been prosecuted after it was found to be storing significantly more fine plastics than legally permitted. One of the waste materials often traded in by the company was polyurethane (PUR) dust, a by-product generated from the recycling of fridges and freezers.
While dust in itself can be easily flammable, PUR, being a very fine plastic, is an even greater hazard. Not only is PUR dangerous as a fire risk, but due to the tiny nature of the particles it is just as dangerous in the event it escapes into the environment, with contamination being extremely difficult to clean up.
After a fire on the site of the company's normal PUR recipient, the firm decided to store the waste on their own premises from April 2015. By March 2016 the company had accumulated around 3234 tonnes of PUR dust, almost 65 times more than legally permitted.
The company was subsequently fined in a prosecution led by the EA in conjuncture with Lincolnshire Fire and Rescue Service for a total of £35,000
Source: myTips&Advice, September 2021.
Online learning and events
A Force for Good: How B Corps are Shaping the Future of Sustainable Business
7th October 2021, 2-3pm
This one-hour webinar will hear from leaders and experts who have gone through the B Corp certification process in an effort to make business a force for good. The webinar will discuss how the certification process worked, the role of the in-house sustainability and CSR teams, and the benefits experienced so far.
To register for this online event, click here.