Fortnightly Bulletin 5th July 2021
7 July 2021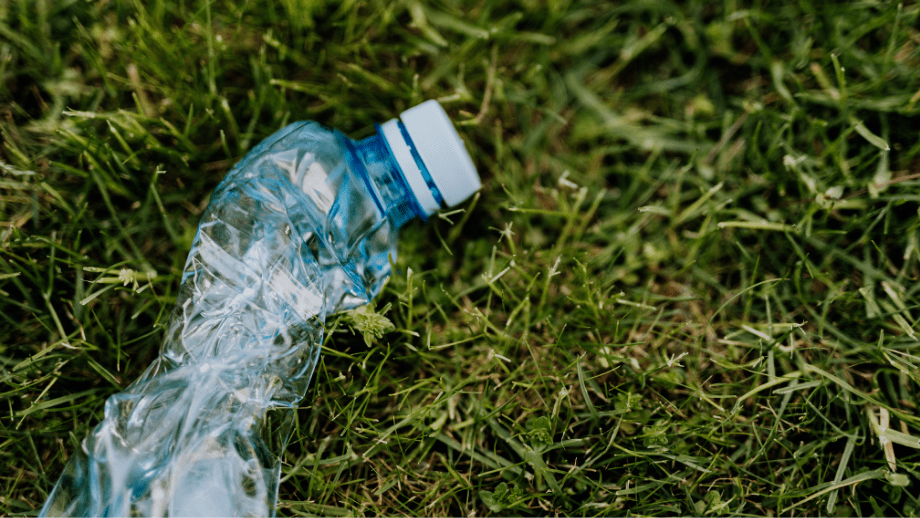 Dates for the Diary
31st December June 2021
The following COVID-19 Regulatory Position Statements (RPS) have been extended until the 31st December 2021:
30th September 2021
The following COVID-19 Regulatory Position Statements (RPS) have been extended until the 30th September 2021:
Social distancing when signing and handing over waste transfer and consignment notes in person: RPS C8
2nd July 2021
The EA have clarified the types of activities you can and cannot carry out, and the types of waste you can treat for the following waste exemption.
T21 waste exemption: recover waste at a waste water treatment works
Source: gov.uk
Articles of Interest
Environment Agency (EA) data shows that there were 14,000 breaches of environmental permits in 2019.
Data published by the Environment Agency (EA) Compliance Classification Scheme reveals that in 2019 businesses breached their environmental permits on over 14,000 different occasions. The majority fell into two categories: level three breaches, meaning that the non-compliance would likely result in a minor impact on the environment or people; or level four breaches, which would not have had any negative impact. But 18 instances of non-compliance fell into category one, which were deemed to be serious breaches that could have led to a major incident.
In the most serious category, seven instances of non-compliance came down to poor management of sites, seven were about excessive greenhouse gas emissions and three were related to poor monitoring and reporting. Just over 860 permit breaches fell into a category that had the potential to cause significant impacts and most of these (600) related to failings in general management.
Source: Tips and Advice 01.06.2021
Note: It is important that if a company has an environmental permit that all the conditions within it are adhered to. Any deviation from a permit is regarded as a breach and a site could be contravening the Environmental Permitting (England and Wales) Regulations 2016. It is vital that a site has a robust Environmental Management System to ensure that the permit is fully embedded into a business and that staff are trained on the contents of the permit so that they understand their roles and responsibilities.
15,000 trees planted in Keighley to reduce flood risk and mitigate climate change
15,000 trees have been planted in Keighley to reduce flood risk and mitigate climate change as part of a Natural Flood Management Programme which aims to reduce flood risk in the River Aire catchment.
The project, which is being led by the Environment Agency in partnership with Leeds City Council, is part of the Leeds Flood Alleviation Scheme Natural Flood Management (NFM) project, one of the largest NFM projects in the UK.
The newly planted trees will help reduce the risk of flooding locally and downstream and also enhance the town's green spaces.
A mix of birch, beech, oak, aspen, rowan, hornbeam, small-leaved lime and wild cherry were planted on six hectares at Damems Lane and Guardhouse Allotments.
Together with traditional engineering measures, between Leeds city centre and Apperley Bridge, 1,048 homes and 474 businesses will be better protected from flooding.
To read more about this case, click here
Source: gov.uk, 15th June 2021
Fines and Prosecutions
Mushroom supplier to pay charity £54,880.33 for ignoring Packaging Regulations
The Environment Agency has accepted an Enforcement Undertaking from a Worcestershire-based fresh mushroom supplier who broke packaging regulations.
The company, whose head office is in Gorey, Co Wexford in the Republic of Ireland, admitted they had not registered under packaging regulations between 2007-2017 and had failed to implement proper recycling practices.
Officers from the Environment Agency estimated that the company handled nearly 9,000 tonnes of packaging in that period. The legislation is designed to ensure companies take a responsible approach to packaging materials.
The mushroom company, is now working within the rules and has made a payment of £54,880.33 to the Marine Conservation Society to make amends for the failures. Enforcement undertakings (EUs) are used to address breaches of environmental legislation.
To read more about this case, click here
Source: gov.uk, 24th June 2021
Note: If a business or organisation produces or uses packaging, or sells packaged goods, they may be classed as an obligated packaging producer. If an 'obligated' packaging producer (or a group of companies you're part of) meet both of the following criteria they will need to comply with The Producer Responsibility Obligations (Packaging Waste) Regulations 2007:
handled 50 tonnes of packaging materials or packaging in the previous calendar year
have a turnover of more than £2 million a year (based on the last financial year's accounts)
If a business or organisation meets this criteria they then must:
register as a packaging producer by 7 April (each year)
meet their recycling obligation
obtain evidence of compliance
submit a certificate of compliance (CoC) by 31 January the following year
It is important that companies or organisations who produce, use and or sell packaging capture the amount of packaging that has been used. Fines are now unlimited. If a business or organisation contravene the regulations they will receive substantial fines which can be backdated to each year that the regulation was breached.
Online learning and events
Tackling Food Waste Webinar
August 17th 2021 09:30 – 13:00
Promoting Good Food Management Behaviour, Cross-Sector Collaboration, and Responsibility at National and Local Levels
This webinar offers food waste organisations, local authorities, retailers and many other key stakeholders the opportunity to discuss current approaches to reducing food waste, how these efforts can be improved in future, and discuss how positive changes in food management behaviours can be maintained.
Click here to register
Focus on the Resources & Waste Strategy for England: Extended Producer Responsibility for Packaging / Consistency in recycling
IEMA webinar
Thu, Jul 8, 2021 12:30 PM – 1:30 PM BST
This session will provide an overview of the impact on business of recent UK policy proposals connected to extended producer responsibility for packaging and measures to support consistency in business recycling in England. By joining the session attendees will gain case study examples and best practices to replicate in their own organisations.
Click here to register