Fortnightly Bulletin – 6th June 2022
7 June 2022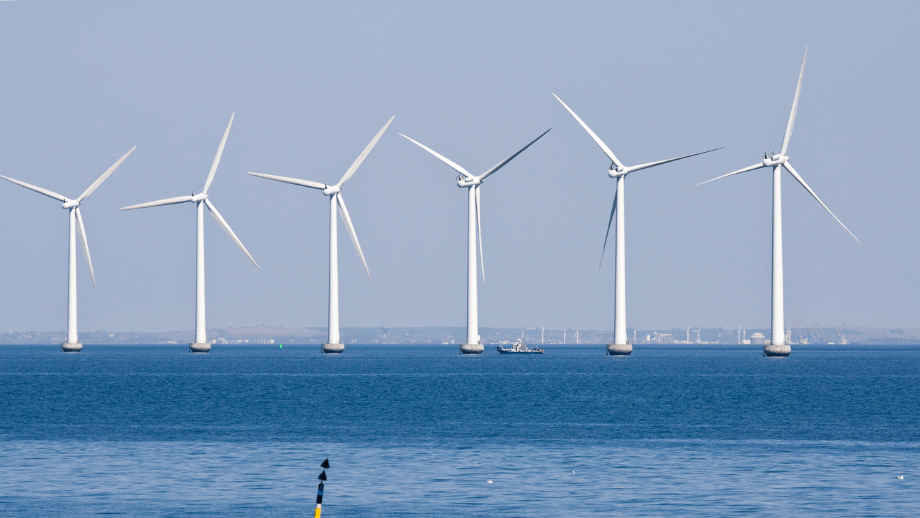 Guidance
Land spreading: How To Comply With Your Permit
How to meet the rules in your permit if you use mobile plant to spread waste to land for agricultural benefit or ecological improvement.
If you have one of these standard rules permits use this guide to find out how to comply with the rules in your permit:
SR2010 No 4: mobile plant for Land spreading (land treatment resulting in benefit to agriculture or ecological improvement)
SR2010 No 5: mobile plant for the reclamation, restoration or improvement of land
SR2010 No 6: mobile plant for Land spreading of sewage sludge
bespoke mobile plant permit for Land spreading or land reclamation – note that bespoke permits may have different conditions
Click Here to access the full newly issued guidance.
UK Emissions Trading Scheme for installations: How To Comply
This guidance will help operators understand and comply with their obligations under the UK Emissions Trading Scheme (UK ETS) which came into force on 1 January 2021. These obligations are set out in The Greenhouse Gas Emissions Trading Scheme Order 2020 (the order).
This guidance applies to installations in the UK ETS with greenhouse gas emissions (GHGE) permits. There is separate guidance for hospital or small emitters (HSEs).
Click Here to access the full newly issued guidance.
Water Resources Licences: When and How You are Charged
This document provides guidance on the types of charges for water resources licences. It explains supplementary and time and materials charges, plus how to work out your:
application charge – this includes a link to a mapping tool so you can find out if you have to pay a higher charge based on water availability.
annual charge – this includes a link to a mapping tool so you can find out if you have to pay a modelling charge or a supported source charge.
charge to vary, transfer or surrender a licence.
The document also explains how to pay the charge.
Click Here to access the full newly issued guidance.
Articles of Interest
Offshore Wind Champion Appointed as £160m Floating Offshore Wind Fund Opens For Expressions of Interest
Ambitious plans to expand offshore wind around the United Kingdom to power homes and businesses with cheap, homegrown energy received a further boost today with the appointment of a new government champion and a multimillion-pound manufacturing fund opening for expressions of interest. The appointment of Tim Pick as the first UK Offshore Wind Champion was confirmed by Prime Minister Boris Johnson and Business and Energy Secretary Kwasi Kwarteng today.
The Floating Offshore Wind Manufacturing Investment Scheme (FLOWMIS) will provide £160 million in government funding to boost floating offshore wind capability around the UK at sites in Scotland, Wales and elsewhere by supporting manufacturers and giving private investors the confidence to back this emerging sector which is expected to rapidly expand in the years ahead.
The emerging UK floating offshore wind sector already has two operational projects generating power off the coast of Scotland at Hywind Scotland and Kincardine. The £160 million of funding will unlock further deep water port infrastructure and support private investment in new factories to mass produce major components for floating offshore wind, with ambitions for projects off the coast of Wales.
15GW's of floating offshore wind in Scottish waters has been announced through the ScotWind leasing round and a further 4GW is to be leased off the Welsh coast in the Celtic Sea which, combined, could require well over a thousand floating wind foundations. This will present the UK with a huge opportunity to establish a world leading sector capable of bringing down technology costs and delivering floating offshore wind at scale.
Click Here to Access the Full Article.
Peat Soil Fires: Campaigners Say England's 'Rainforests' Illegally Burned
Some shooting estates in England burn deep peat moorland in protected areas despite a government ban, say the RSPB and Greenpeace. England's deep peat soils support rare ecosystems and store huge amounts of carbon. Peatland vegetation has traditionally been burnt to create and maintain habitats to raise grouse for shooting.
The government last year introduced a ban on burning peat deeper than 40cm in some protected areas of England. Peatlands cover around 12% of the land in the UK and store an estimated 3 billion tonnes of carbon, equivalent to all the forests in the UK, Germany and France put together.
The government has called England's peatlands its "national rainforests" due to the amount of carbon they store. But evidence collected by the bird protection charity, the RSPB, and the environmental campaigning organisation Greenpeace, suggests these "rainforests" are still being set on fire illegally in England.
The government told the BBC it has received evidence which claims to show illegal fires and said: "any cases where a breach of consent or regulation is suspected will be investigated".
A traditional practice on shooting estates, burning clears the way for the new green shoots grouse like to eat, but also releases stored carbon into the atmosphere. Burning on upland peat soils is already restricted to a "season" that runs from 1 October to the 15 April each year.
When the government introduced the new regulations, it said there was "consensus that burning vegetation on blanket bog is damaging to peatland formation and habitat condition."
Click Here to Access the Full Article.
Climate Change: MPs Say Building Demolitions Must Be Reduced
The number of buildings being knocked down must be reduced because demolition and rebuilding adds to climate change, MPs say. Previously developers have been encouraged to knock down old, poorly-insulated homes and offices and replace them with buildings needing less heating.
More recently the government has agreed with engineers who argued that replacing buildings was often bad for the climate in the short and medium term. That's because lots of emissions are created to make materials for buildings – such as steel, cement, bricks, glass, aluminium and plastics.
Demolishing and rebuilding creates double emissions by necessitating the manufacture of two lots of construction materials. The Commons Environmental Audit Committee says the government's recent decision to relax planning rules may be leading to an unintended increase in demolition.
It insists that emissions created in the construction of buildings must be reduced if the UK is to meet its climate change targets. The Committee chairman, Philip Dunne MP, said: "From homes to offices, retail units to hospitality venues, our buildings have a significant amount of locked-in carbon, which is wasted each time they get knocked down to be rebuilt, a process which produces yet more emissions. Ministers must address this urgently."
Click Here to Access the Full article.
Fines and Prosecutions
Drinks Giant Fined For Emissions Breaches
A multinational drinks giant has been fined more than £1.2m by the Scottish government for breaches relating to the EU Emissions Trading Scheme (EU ETS), despite having an appeal partially up-held.
The company operates six installations in Scotland that were required to participate in the EU ETS under its third phase, which began in 2013.
An investigation by the Scottish Environment Protection Agency (SEPA) found the firm had failed to apply for ETS permits at three sites between 2013 and 2018.
The company corrected the error in 2019 after an external audit highlighted an issue relating to emissions released by burners used in malting.
However, the drinks company was ordered to pay civil penalties of just under £1.4m. Although reduced to £1.2m on appeal, a reporter appointed by Scottish ministers ruled on 8 March that it must be paid.
Under the ETS, companies must report their climate pollution every year. The scheme, designed around the polluter pays principle, aims to cut overall emissions by enabling companies to buy and sell pollution permits.
The drinks giant blamed "human error" for the reporting failure. It argued that the mathematical formula for determining the penalties is "unfair and disproportionate" and that the fines should have been £60,000.
However, government reporter Paul Cackette found that SEPA had taken a "broadly correct" approach to judging the mitigating and aggravating factors of the offence, although he criticised the weight it placed on some of them.
Click Here to read more about this prosecution.
More Than 30 Companies Fined As Part Of Efforts To Reduce Emissions
Fines have been issued for breaches of climate change schemes which are in place to help ensure the UK reaches its target of net zero emissions by 2050.
The fines have been issued for breaches of climate change schemes which are in place to help ensure the UK reaches its target of net zero emissions by 2050.Under the EU Emissions Trading System, firms running power plants and energy companies were fined after under-reporting their emissions for a specific year, while others failed to submit the necessary reports outlining their emissions for a specific year.
Under the Climate Change Agreements scheme, brewing and automotive companies are among those fined after failing to sufficiently reduce their energy use and carbon dioxide emissions – having signed up for a voluntary agreement with the Environment Agency which entitled them to a discount on the Climate Change Levy for doing so.
And under the Energy Savings Opportunity Scheme, firms including those involved in insurance and the manufacture of machinery have been fined for failing to complete audits of the energy used by their business and failing to identify cost-effective energy saving measures.
The fines published this month cover the 2020-21 financial year, with more than £27 million of fines issued to 33 companies for breaches of the European Union Emissions Trading System, CRC Energy Efficiency Scheme, Energy Savings Opportunity Scheme and Fluorinated Greenhouse Gas regime.
Liz Parkes, Deputy Director for Climate Change at the Environment Agency, said:
"These schemes are an important part of the nation's efforts to reduce emissions and hit net zero by 2050.The fines published today should serve as an important reminder for all organisations to ensure that they are compliant with these schemes and are playing their part in tackling climate change."
Click Here to read more about this prosecution.
Online Learning and Events
Climate Innovation Forum
28th June 2022
Returning for the fourth year, the Climate Innovation Forum will bring together 700 climate leaders, pioneers and practitioners at the QEII Centre in Westminster, London, as a critical touchpoint between COP26 and COP27. The high-level Forum will look at core pathways to net zero and the delivery of the Glasgow Breakthroughs, shining a spotlight on the urgency of innovation.
The action-orientated event will explore what's actually working to close the gap between ambition and action – showcasing the creation and adoption of innovative technologies, processes and business models to reach net zero at the scale and pace needed.
With a mixture of keynote addresses, panel discussions, live Q&A sessions, innovation spotlights, peer-to-peer industry roundtables and an Innovation Pavilion along with multiple networking opportunities, the one-day Forum is a must-attend event for sustainability professionals leading their organisation's net zero transition.
Net Zero Festival
28th / 29th September 2022
The Net Zero Festival will bring together some of the world's foremost thinkers on what it takes to accelerate and expand the net zero transition. Business executives, investors, entrepreneurs, policymakers, and campaigners should join to explore how to navigate the defining economic, political, and technological trend of the age.
Live from London: Wednesday 28th and Thursday 29th September 2022. Ben Goodwin, IEMA's Head of Policy, will be leading a workshop on Green Skills on Wednesday 28th.
Air Quality Forum 2022
23rd June 2022
The Air Quality Forum will provide essential insight and allow attendees to share experiences on how to improve air quality and reduce emissions.
Attendees will explore the practical short and long term solutions which can be introduced to improve air quality with a focus on identifying cost effective and practical solutions.
Topics will include:
What do the updated targets and policy mean in practice?
How does the sector respond and do current targets go far enough?
Learning from the introduction of Clean Air Zones
How do we raise awareness on air quality and promote positive behavioural change?