Is the 5p bag charge any good for the environment?
18 November 2015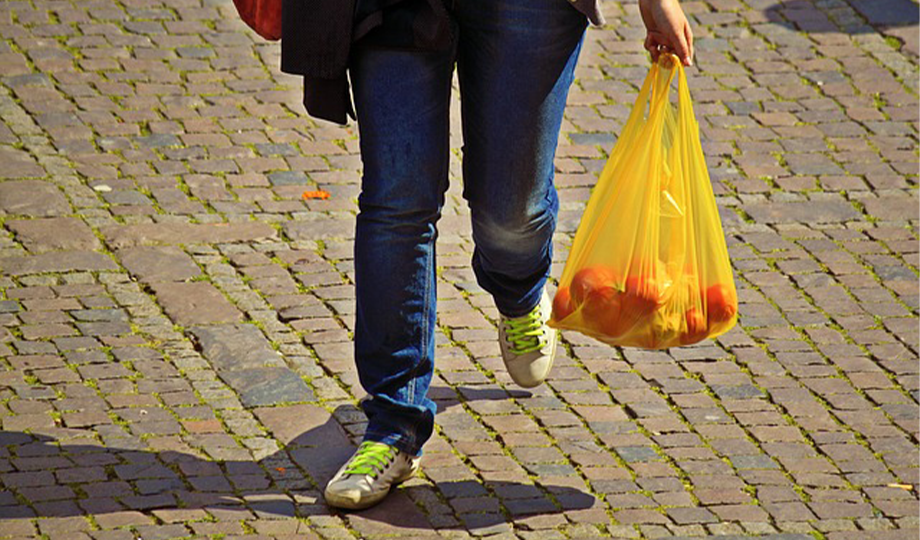 On the 5th October 2015, it became law for large shops in England to charge 5p for all single-use plastic carrier bags. Under the law, large shops are regarded as any retailers who have 250 or more employees for the whole company, not just those employed in a single branch. This applies to a lot of businesses if you think about it; supermarkets, fashion chains and DIY shops. Additionally, some smaller businesses have voluntarily adopted the charge.
This charge was introduced in an attempt to reduce the number of single-use plastic carrier bags that are produced, used and thrown away every day and to help tackle the litter that can result. Plastic bags take a long time to degrade in the environment and can cause harm to wildlife, as well as being an eyesore when disposed of incorrectly. It is estimated that 2% of litter in the UK is plastic bags (Guardian). In 2014 over 7.6 billion single-use plastic bags were given out by major supermarkets in England. That's equivalent 140 per person in a year (Environment Agency).
Many people keep these plastic bags at home, but keep on forgetting to take them (or reusable bags) when they go shopping. The number of bags taken from supermarkets increased in 2014, for the fifth year running (WRAP). By introducing this nominal bag charge, it is hoped that people will remember to take bags with them and stop taking the single-use bags to either throw away or hoard at home. The Environment Agency estimates that the use of single-use plastic bags can be reduced by 80% from supermarkets and by 50% from the high street. In addition to that, England could see a £60m cost saving on litter collection costs and carbon savings of £13m (Guardian).
These figures have not been made up. England is the last country in the UK to introduce a charge for single-use plastic bags. Wales saw a reduction in plastic bag consumption of 79% in its first three years (Environment Agency). In Scotland, there was an 80% cut in use, raising £6.7m within the first year (The Guardian). There's no reason to think England would be any different, although the reductions may be less dramatic. Unlike the charges in other regions, there are exemptions in England that don't apply elsewhere, for example, for bags made out of paper or starch-based materials and the charge only applies to large companies.
One important thing to note is that the charge is not a tax and the money raised does not go to the Government. It is expected that many of the funds raised will be donated to good causes by retailers and many have expressed this as their intention. Those that fall under the scheme will be required to report to the Environment Agency what they do with the funds raised and this information will be published each year.
The fee is a token and not intended to make using a plastic bag unaffordable. The aim of the fee is to give people pause. To ask if a bag is needed rather than filling bags with their shopping at the checkout. So next time you go shopping, don't forget to take your own bags or face the charge.