Food Loss and the Supply Chain
8 September 2021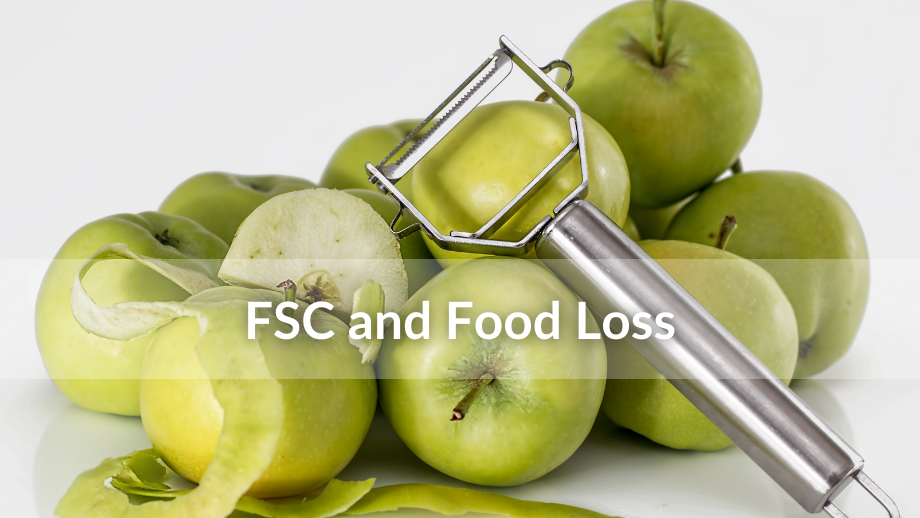 Food loss occurs in the supply chain at all stages, including with farmers, processors, distributors and retailers. Nearly half of all root crops, vegetables and fruits across the globe are wasted (UNEP). Overall, an estimated 30% of the food produced for human consumption ends up being destroyed or lost. Most of the UK's food waste (4.1 million tonnes or 61 percent of the total food waste) is avoidable and could be eaten if better managed.
One impact of food wastage is greenhouse gas emissions. In the US and UK, food constitutes about 19 percent of the waste buried in landfill, where it then bio-degrades and releases methane gas (cheaperwaste.co.uk). Methane gas is one of the most harmful greenhouse gases as it has more than 80 times the warming power of carbon dioxide over the first 20 years after it reaches the atmosphere. (EDF)
Economically speaking, Vision 2020 stated that the UK could save more than £17 billion a year if it achieved zero food waste to landfill by 2020, through a combination of solutions.
The food currently wasted in Europe could feed 200 million people (FAO), which makes this not just an environmental and economic issue but also an ethical one. How does food loss occur in the supply chain?
Issues such as inadequate infrastructure or machinery, inefficient systems design, damage during production, inaccurate supply-and-demand forecasting, contamination, trimming problems, food safety issues, production line changes, and employee behaviour all contribute towards food loss during processing. (Food Engineering Magazine) Food loss may then occur at retail and consumer levels. In fact, this is where 40% of all losses occur. (UNEP)
How can food loss be avoided?
The application of Internet of Things (IoT) technology such as precision agriculture (remote sensing, soil sampling and the use of computer based application) and smart farming can help to monitor food quality, managing food about to surpass its shelf life and administering the right physical environment.
If the employees of retail companies have a better understanding of agricultural practices (for example, by taking part in internships on farms) then this could, in the opinion of some experts, eventually help to reduce food loss due to "unrealistic quality requirements" (International Journal on Food Systems Dynamics).
Early on in the supply chain, farmer-buyer agreements and communication can also be used to increase coordination between stages and reduce mismatch of supply and demand. Additionally, raising awareness amongst ourselves as consumers and finding uses for food that would become discarded will decrease waste.
As consumers, we can tackle this ourselves by making a weekly meal plan, repurposing food, using leftovers or composting.