Top 5 reasons why environmental training is necessary
9 December 2015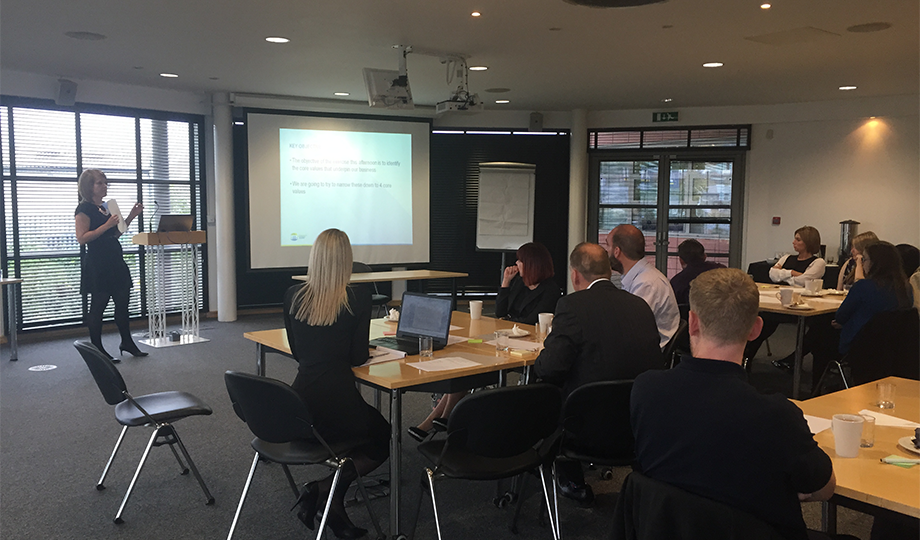 As you might expect, of course we are going to say environmental training is necessary. But as that would make for a rather short blog, we are going to explain the reasons why training is important. When things get tough for businesses, one of the first budgets to get cut is training. It is seen more as a luxury than a necessity and something that is expendable. Here are our top 5 reasons for why training, particularly environmental training, is important for your business.
Knowledge within your business
Things change very fast in the business world. Be it legislation, working practices, guidelines or best practice advice, little stays the same. That is never truer than when it comes to environmental matters. Staying compliant isn't easiest at the best of times, but if your staff aren't aware of what they need to do to stay compliant, it can become even more challenging. Environmental training isn't the magic bullet to solve everything, but it will give your staff essential knowledge to carry out their jobs in a way that protects the environment and helps ensure compliance. After all, ignorance is no defence if you are found to be non-compliant with the legislation. At the very least, training should highlight what your staff don't know and need to find out and how to keep up to date with any changes.
Investment in your employees
Training is an investment and staff feel valued if the business demonstrates they are worth investing in. This perceived staff value often leads to better retention rates within businesses. This has obvious benefits in terms of savings associated with job vacancy advertising, interviewing and training and familiarising new staff with their role. This can also help you to make sure that you retain your very best staff.
Training can also help employees become more engaged within the business. Particularly with something like environmental management, training and awareness can give members of staff ownership over what the business is doing. Training sessions can also lead staff to suggest ways to improve both in the training itself and afterwards and they are more likely to follow through on things they think are possible and worthwhile themselves.
Investment in the business
Not only will you be investing in your staff, you will also be investing in your business. Environmental management itself can see a number of cost savings through energy or waste reduction for example. By making your staff aware of what you are doing and why, they are more likely to comply and you'll be able to see those efficiency savings. By up skilling your staff, you are giving them a more diverse skills set that means they may be able to take on additional responsibilities and therefore save you the expense of hiring new staff or subcontracting out these responsibilities.
Sharing good practice
Training can certainly give you a number of ideas of how to improve and what other people do in environmental management and how that could work for you. This works in two ways. If you are a larger company, or there is limited inter-departmental communication, getting different members of staff that don't normally interact in a room together can be valuable. People can learn from each other and discover some great ideas, that have been tried and tested by someone else, to improve environmental performance. They can also communicate procedures or initiatives that others may have missed or not be aware of.
On the other hand, if your training is being delivered by someone external, you can find out what ideas other businesses have implemented or solutions they have found useful. This can highlight ideas that may not have been thought of or considered and lead to some real out of the box thinking.
Demonstrate commitment
For all of the reasons above, environmental training is seen very favourably in the marketplace. As a company that demonstrates a commitment to their employees and the environment, you can have a great edge over you competitors. These credentials can now also form an important element in tenders and supplier questionnaires and contribute towards your corporate social responsibility.
Overall, environmental training is very important and should be seen as an investment rather than a cost. You are making sure that your business is kept up to date and has the best chance at environmental compliance and best practice. This in turn makes you a great option for your customers and keeps your workforce happy and engaged.