Vaccination Programme
6 November 2016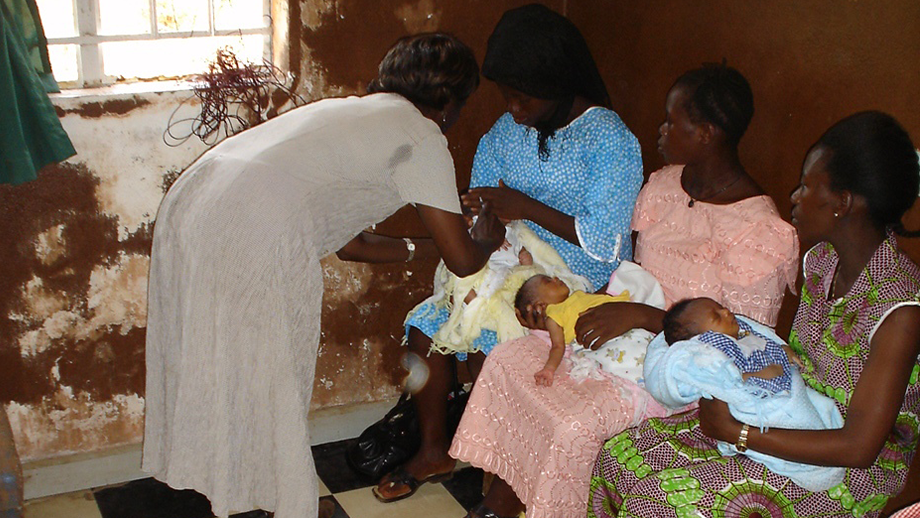 EMS is providing direct financial support to the Goderich Health Centre in Freetown, Sierra Leone, to increase the number children completing the full course of vaccinations that immunise them against diseases such as tuberculosis, measles, polio, hooping cough and yellow fever.
This type of support has been shown by the World Food Program to have greatly increased the number of mothers who bring their children to healthcare centres for vaccinations and post-natal examinations, dramatically impacting infant mortality. The project we support in Sierra Leone provides both in-country grown rice and locally manufactured personal hygiene products as incentives to mothers to attend the local health centre for their and their infant's immunisation against potentially life threatening diseases.
If your personal resources are nearly nothing, then a trip to the health centre not only costs time which could be used working on the farm but also money for transport. So many mums or pregnant mums don't make the journey to the health centre particularly when they or their baby are seemingly well. To encourage them to do so we provide one kilo of rice and hygiene products for every vaccination they or there child receive.
The project presently supports up to 200 vaccinations per month.