Fortnightly Bulletin – 19th October 2020
19 October 2020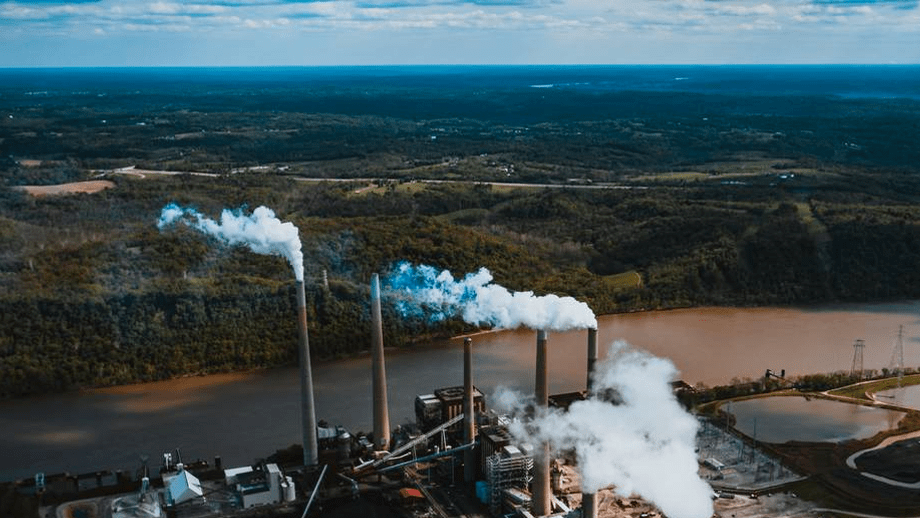 Legal Updates
COVID-19 Regulatory Position Statements – England and Wales
In Issue 02 and Issue 03 of the fortnightly bulletin (delivered on 4 May 2020 and 18 May 2020), we included an update on further additions to Regulatory Position Statements (RPS) in response to COVID-19, covering circumstances where the EA are relaxing normal regulatory requirements. 2 of these RPSs have since been revoked and replaced:
Monitoring emissions from installations, radioactive substances and waste activities: RPS C7 has been revoked and replaced by Monitoring emissions from some environmental permitting activities: RPS C20
Reporting for installations, radioactive substances and waste permits: RPS C10 has been revoked and replaced by Reporting for installations, radioactive substances and waste permits: RPS C21
If your business had a previous agreement to operate under RPS C7, it will not cover you for any non-compliances arising after 30 September 2020. Another agreement must be sought to operate under RPS C20. Similarly, if your business made previous notifications under RPS C10, it will no longer cover you for any non-compliances. You must notify the Environment Agency if you want to operate under RPS C21.
Articles of Interest
21 containers of 'hazardous waste' returned to UK from Sri Lanka
It's reported that of the 263 containers sent to the country, meant to be made up of used mattresses, carpets and rugs for potential recycling, many contained 'hospital waste', according to BBC News. Authorities also said plastic and polythene waste were found in the containers. Legal action was taken after the Sri Lanka authorities impounded the material in 2018.
In 2019, the Sri Lankan government urged the UK to immediately take back more than 100 containers sent to the island nation that contained the 'putrid waste' mixed up amid mattresses, clothes and plastics.
Many of the containers are believed to have arrived from the UK as far back as 2017. Officials said the 21 containers left Sri Lanka on Saturday. Customs spokesman Sunil Jayaratne said the original importation breached international and EU rules and regulations on hazardous waste and its disposal.
England's Environment Agency said, "We are in contact with the Sri Lankan authorities and have requested more information which would allow us to launch a formal investigation."
Last year (2019) Environment Agency chair, Emma Howard-Boyd, said that the UK can no longer pass its waste onto other countries and assume that it's being properly disposed of.
Source: Circular, September 2020.
Call for evidence on 'Air Quality Partners' to support local authorities
The government has launched a call for evidence on 5 October 2020 which public bodies should be designated to become Air Quality Partners to help cut emissions. This approach will ensure all relevant public bodies, not just local authorities, are playing their part in helping to reduce pollution at a local level, ensuring a better joined-up delivery. Under the new approach, the Environment Secretary will have the power to designate Air Quality Partners which have some responsibility for sources of local pollution (such as a specific stretch of road or site that emits pollution). Air Quality Partners will be required to assist in developing and implementing an action plan to cut the pollution output.
The call for evidence asks for views as to which public authorities should be designated. A public authority may be relevant for designation where:
It carries out duties of a public nature
It is responsible for a source of local air pollution
It is able to take certain actions to reduce local concentrations of pollution
Environment Minister Rebecca Pow said, "Local authorities are best placed to tackle certain issues at a local level, but we want to ensure they don't shoulder the burden alone and that all relevant public bodies are pulling in the same direction to help clean up our air. I encourage all local authorities to provide their thoughts on which organisations we should designate under powers we are bringing in through the Environment Bill, to help reduce local pollution levels."
Through the Bill we aim to update the Local Air Quality Management Framework (LAQM) to broaden the range of organisations that play a role in improving local air quality across the country. This call for evidence aims to harness the knowledge of local authorities to better shape how these plans are implemented ahead of a full consultation once the Environment Bill becomes law.
Source: Defra, October 2020.
Fines and Prosecutions
Illegal activity costs Kings Lynn skip company £22,000
The director of a skip company has been ordered to pay £22,000 for operating an illegal waste site for over a year – despite repeated warnings from the Environment Agency. Director Benjamin Lemmon, 37, was hit with the bill after pleading guilty to the charge in Norwich Magistrates' Court on 29 September 2020.
His company Skippy Industries Ltd stockpiled old refrigerators, soiled mattresses, rubble and other mixed waste outside in the open where it risked contaminating the nearby River Nar Site of Special Scientific Interest (SSSI). The site was only permitted to store and treat waste indoors, within a certain area.Only specific, low-risk activities were allowed outside, but officers from the Environment Agency who visited on 9 different occasions consistently found waste piling up on land used by the company. The officers repeatedly gave advice and support, but the company failed to clear the waste despite being given multiple deadlines and extensions.
In interview, Mr. Lemmon admitted he knew he should have sought an amended permit to allow him to lawfully extend the site, but said he couldn't afford it. He claimed the company had been "a victim of its own success" and had "got too busy for the size of the building."
The court heard Mr. Lemmon's 'reckless' actions had also undercut other legitimate businesses. After the hearing, Senior Environment Officer Scott Cunnington of the Environment Agency said, "It's our job to regulate waste activity to make sure it doesn't put people or the environment at risk. We always aim to work with and support business growth as long as it's compliant with the rules. We hope securing this criminal conviction of a waste operator serves as a wake-up call to other businesses and a reminder that they must stay within the conditions and boundaries outlined by their permits."
Mr. Lemmon was fined £14,000 and ordered to pay £8,170 in costs and surcharges.
Source: Environment Agency, October 2020.
Online learning and events
The Impact and Future of Waste Digitalisation
Date and time: 21st October, 11:00 – 12:00
The Chartered Institute of Waste Management (CIWM) are hosting a webinar on the future of waste digitalisation. The speakers will include members from Recycleye – a team of technologists and creatives researching AI and automation and exploring their implications for the future for the recycling industry. Presentations will focus on:
A brief history of digitisation in waste management
Current state of the art to tackle Smart, Digital, AI, Deep Learning and Computer Vision
The future brand level identification for food and non-food grade containers from deposit returns
The future networked prospects for smart bins, trucks, MRFs and their interlinkage.
Click for more details and to register online.
NEBOSH Certificate in Environmental Management
Dates: 2nd – 4th November & 16th – 17th November – Time: 8:30 – 16:30
The NEBOSH National certificate in Environmental Management is aimed at assisting general managers and those who have a responsibility for managing environmental risks as part of their day to day role. The purpose of this qualification is to provide managers, supervisors and employees in the UK with the necessary tools to manage environmental issues and ensure compliance with applicable environmental legislation. This qualification will benefit companies who are seeking to implement sound environmental management systems, ensuring that line managers have an understanding of the principles of managing risk in all UK industry sectors.
This course is delivered by EMS' practicing environmental consultants with a range of knowledge of various industry sectors. The course duration is 5 days and is trainer led learning. Delegates must complete a written examination and a practical environmental review of their workplace.
Please contact Rebecca Chapman for more details and to book on to this course: Tel: 0114 272 2270 / rebecca.chapman@em-solutions.co.uk