Have yourself an even more conscious little Christmas
11 December 2019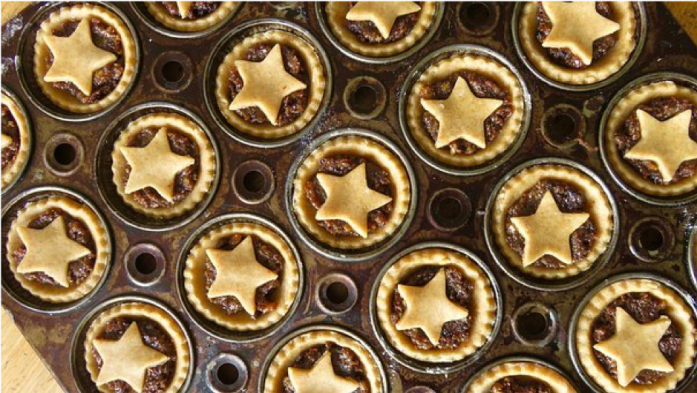 With the Halloween decorations down for another year, the nights are drawing in, the festive period is vastly approaching and as are increased emissions and our carbon footprint. Last year, we wrote a blog all about how to have a conscious Christmas; this year we are expanding on that and suggesting other ways you can be even more conscious than last year.
What are the impacts of the holiday season?
To list just a couple…
During the festive period, there is an ever-growing issue of families throwing out perfectly edible food. As discussed in our previous blog about food waste, the effects of food waste on our environment is detrimental. The process of producing the food we eat requires huge amounts of land which is likely to have suffered from deforestation, as well as requiring excessive amounts of water. Estimations show that a staggering 74 million mince pies are thrown away each Christmas, and 4.2 million plates of turkey and trimmings are being ditched as well. Given that food and drink correlates to 20% of the UK's CO2 emissions, this amount of waste is having a destructive impact on the environment.
We like to keep our homes warm, cosy and fragrant this time of year, but regrettably research shows that paraffin wax releases toxic fumes into the atmosphere. Research has found that burning paraffin wax can produce the harmful fumes of toluene and benzene which are linked to asthma and lung cancer. Crude oil, which is the origin of paraffin wax, is considered highly unsustainable due to it being a non-renewable resource. Crude oil has also been the culprit of many environmental catastrophes; oil spills, damage of natural habitats and climate change.
What can you do to be more conscious?
Perhaps choose to buy more sustainable gifts from eco-friendly businesses to give both your loved ones and the planet a little more love;
Rather than using bows and ribbons to decorate your gifts, how about a freshly picked spring of holly;
Avoid plastic wreaths, make your own from fallen twigs and greenery in your garden;
Be careful to plan how much food you actually need to buy, to avoid unnecessary waste; if you do find yourself with leftovers, www.lovegoodhatewaste.com have a great guide for zero-waste recipe inspiration;
Choose decorations that will last a lifetime, such as ones that are made from recycled wood, fabric and glass, rather than plastic or PVC;
When Christmas shopping (and shopping in general!), take reusable bags;
Choose soy or beeswax candles, opposed to paraffin-based candles;
Invest a reusable advent calendar and fill it with your own treats each year;
Refrain from using disposable cutlery and crockery when hosting;
Give gifts that are designed to last; uk.buymeonce.com creates products that will last a lifetime and won't be on landfill sites in the following months.
What are you planning to do to reduce your environmental impact this festive period?